A few snapshots of what I brought to Malaysia.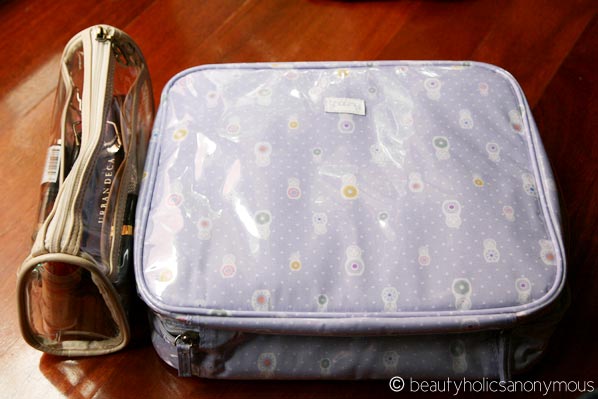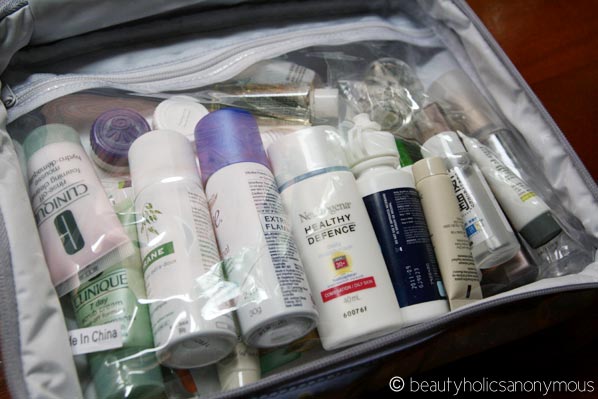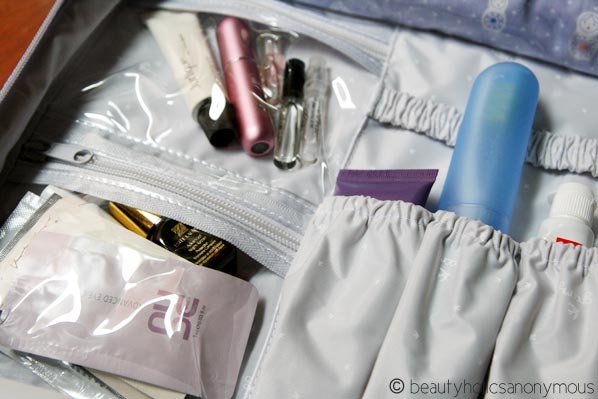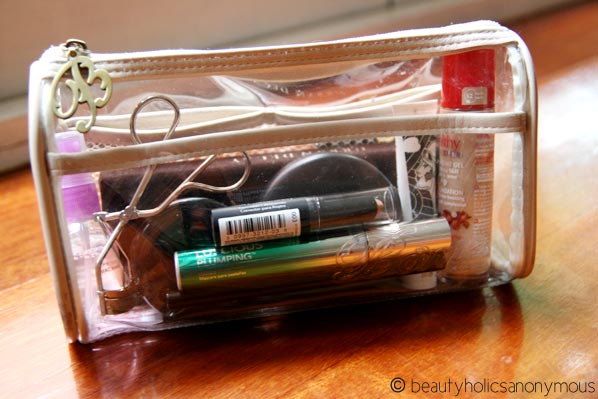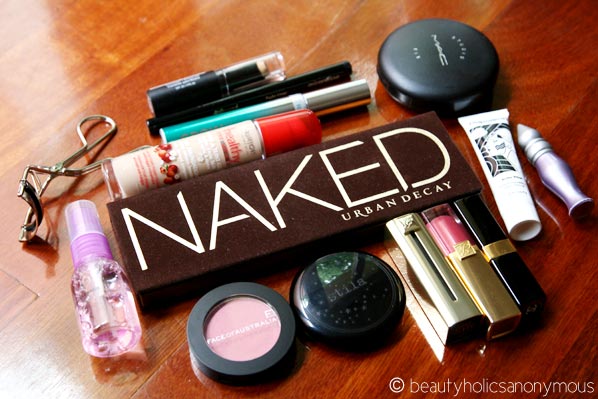 Toiletries bag is courtesy of Groomy. It's big enough to hold everything but the kitchen sink. Makeup bag is from Borne Naked, which I really like. I always bring the Urban Decay NAKED palette with me when I travel because it's so versatile and they don't budge on my oily eyelids. This is something I need in hot and humid conditions. I don't think I'll be wearing much makeup at all, since I'm bare-faced most of the time during holidays, but you never know.
The makeup brush set is SILK by Royal & Langnickel courtesy of Royal & Langnickel at the ABBW. I'm beyond impressed with these brushes; they're incredibly soft and the zipped cork holder makes this very light and travel-friendly. Highly recommended!
These should last me a month, right? If not, oh well, shops, here I come!