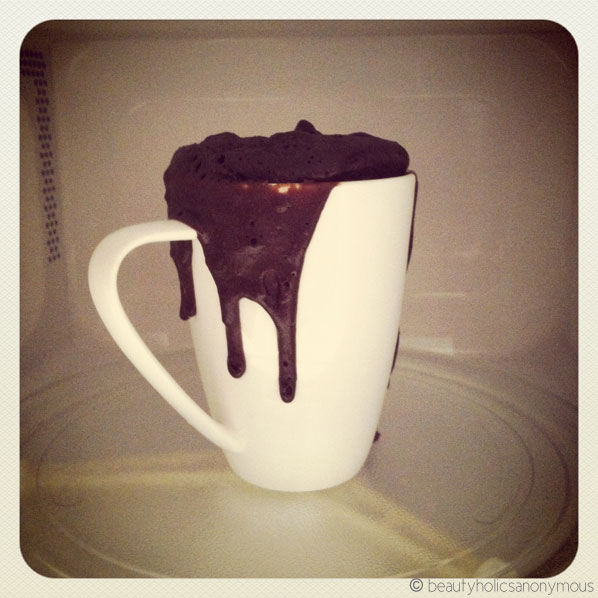 Here's a quick, non-beauty-related post. Last night I posted a picture on Instagram of my chocolate cake in a mug using a microwave oven. Some of you have been asking for the recipe, so here it is. I took the recipe off a website years ago and can't remember where it's from. So if this is your recipe, please let me know and I'll gladly credit you for it!
Ingredients:
2 tbsp plain flour
2 tbsp self-raising flour
4 tbsp caster sugar
2 tbsp cocoa
1 egg
3 tbsp milk
3 tbsp oil
1 mug
Method:
1. Mix flour, sugar and cocoa in a mug.
2. Spoon in one lightly beated egg.
3. Pour in milk and oil. Mix well.
4. Put in microwave oven for 3 minutes on maximum power (1000 watts).
5. Wait until it stops rising and sets in the mug.
6. Eat cake while watching Masterchef.
Enjoy!