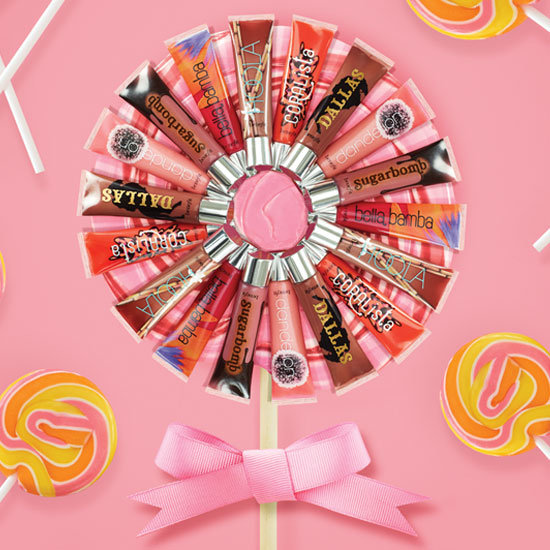 When I first saw a picture of the Benefit lip glosses that complements their bestselling box o' powders, oh I was excited all right. I have a box of the Bella Bamba blush, and I couldn't wait to try its complementing lip gloss out.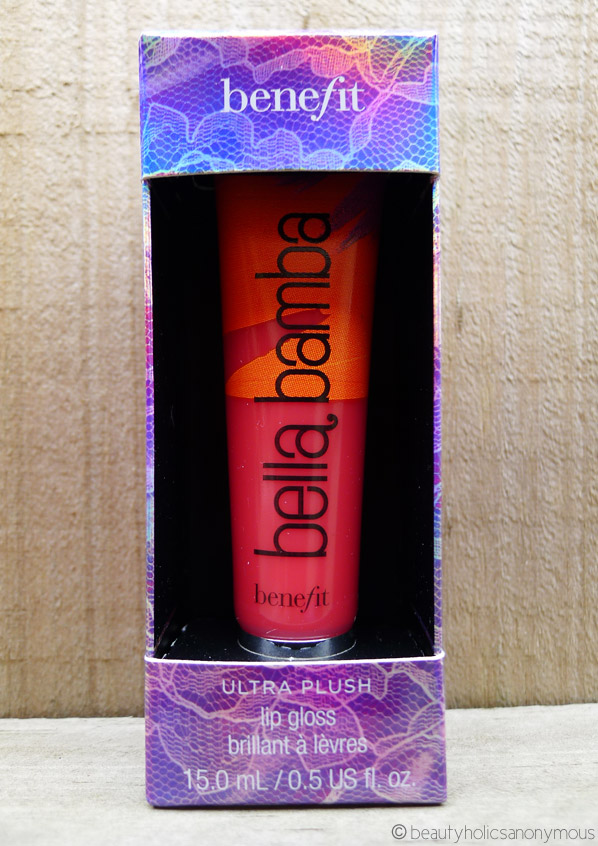 One of the lip glosses landed on my desk for review one day; lo and behold, it was the Bella Bamba! After counting my blessings for hitting a small jackpot, I rushed to take some pictures of the lipgloss and immediately ripped the packaging off.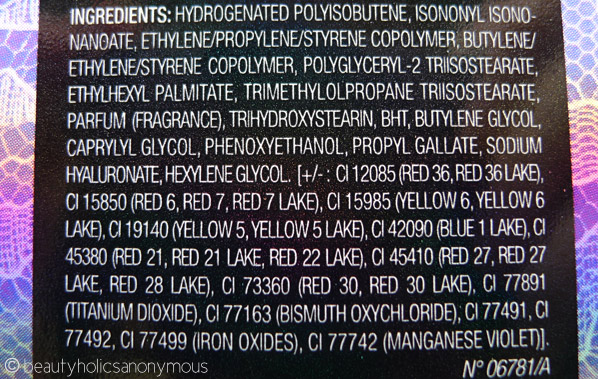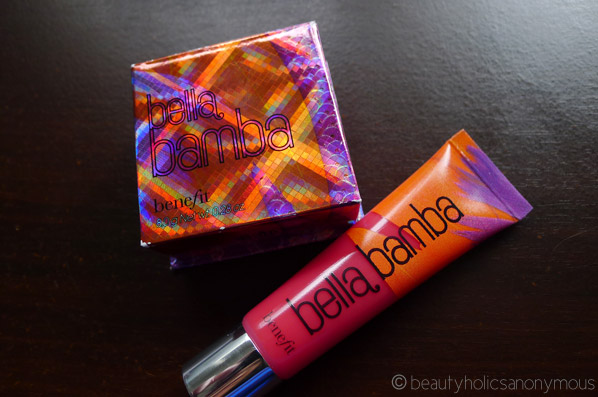 The Bella Bamba Ultra Plush lipgloss is a sheer bright watermelon on the lips. It even tastes like a watermelon slice, with a hint of vanilla. If I piled on a tad too much lip gloss though, the taste tends to border on artificial vanilla candy. It's not too bad, but it's not really my thing.
The lip gloss does not exactly have the same shade as the blush. The lip gloss has redder tones compared to the pinkish blush. It's a good thing too, because wearing them together doesn't make it matchy-matchy.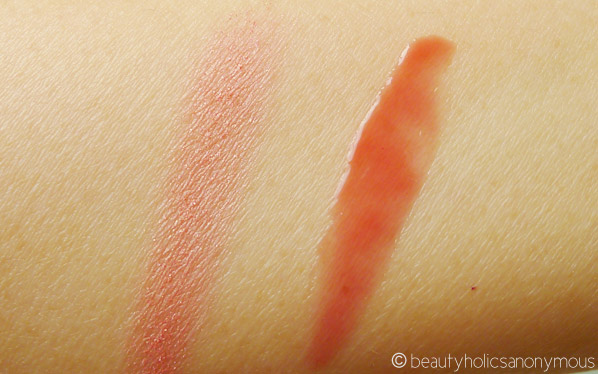 What I like about the lip gloss is that I do not need to wear a lip balm prior to the gloss. Very seldom do I wear lip colour without a lip balm first. The plush gloss is emollient enough to skip the lip balm altogether.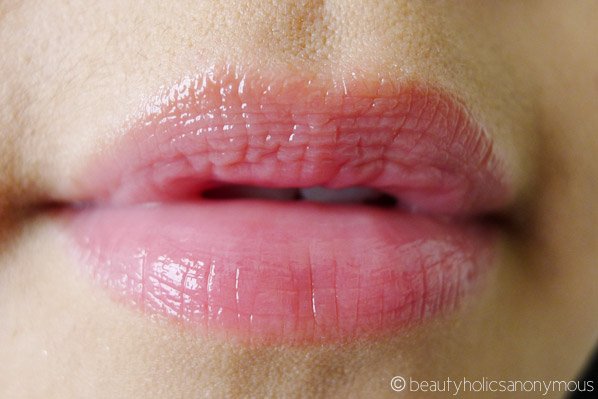 The colour does not last long on the lips though, so reapplication during the day is a must. Other than that and the slightly artificial taste, I like it. I love the Bella Bamba blush, and the lip gloss did not disappoint.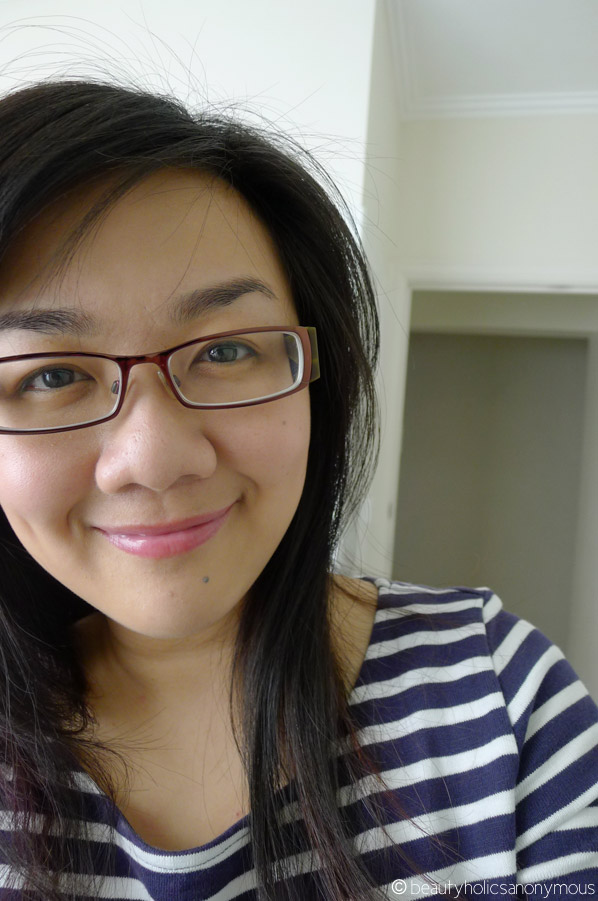 Bella Bamba on the cheeks and lips. Not too matchy-matchy, right?
Benefit Ultra Plush lip gloss come in 6 shades – Bella Bamba, CORALista, Dallas, Dandelion, Hoola and Sugarbomb, and retail at AU$29 each. If you are a fan of any of these complementing box o' powders, you might want to check the lip gloss out. It's not as matchy-matchy as you might think 😉
Benefit Ultra Plush lip glosses is available at MYER stores nationwide.