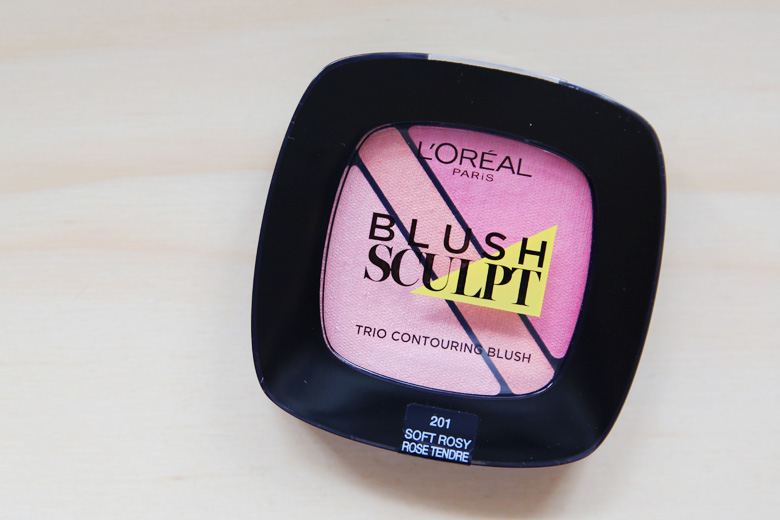 It's been a while since I've been impressed with L'Oreal's colour makeup. I like their bases, some of their mascaras and liquid eyeliners and their lippies are not bad. But when it comes to their colour makeup like eyeshadows and blushes, to be honest, they've been pretty meh. That was until I recently discovered a new blush of theirs – the Blush Sculpt Trio Contouring Blush.
Now this one, this one I like.
Personally, I'm not into face sculpting with contouring, highlighting and the like. I like the look on other people; me, eh not so much. So when I laid eyes on this blush, it wasn't because I was looking for something to contour my face. The colours were right up my alley and since Chemist Warehouse was having a 50% off sale on all L'Oreal makeup, it's pretty hard not to add this into my shopping basket. 😛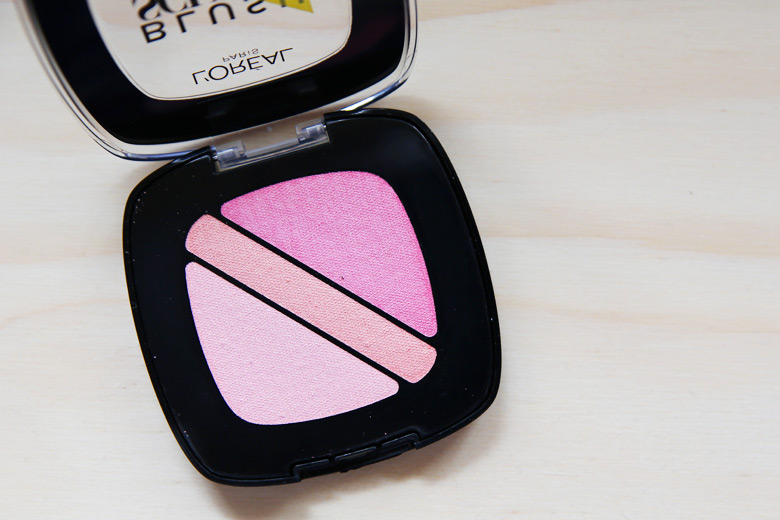 First of all, let's talk about the packaging. It comes in a simple plastic packaging that's not dissimilar from their eyeshadows. Nothing more interesting to talk about there. However, when you open the lid, what you get is seamless pressed powder on the packaging. In most blush packaging, you'll be able to see a difference between the compact and the metal pan. In this case, you won't be able to see the metallic rim of the pan. It's a seamless integration of powder on the compact. I thought it looked pretty cool. 😛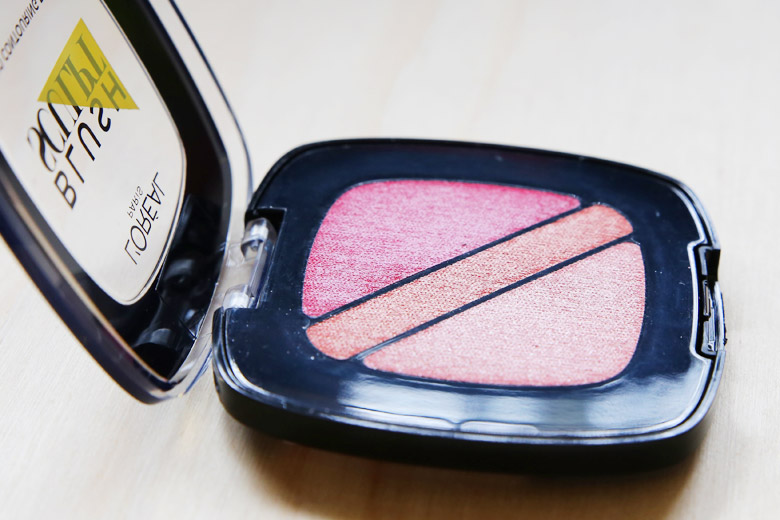 The shade I picked up was Soft Rosy. It's a pretty cool-toned baby pink shade when swirled together, even though the middle shade is a sheer coral. I don't use individual colours (I would need a tiny brush for this); I simply swirl my brush over all 3 colours. The pigments don't exactly pack a punch so it'll appear quite sheer on the skin unless you're heavy-handed with the brush and/or you apply a few layers on the skin. I like to apply 3 thin layers to achieve the results I want.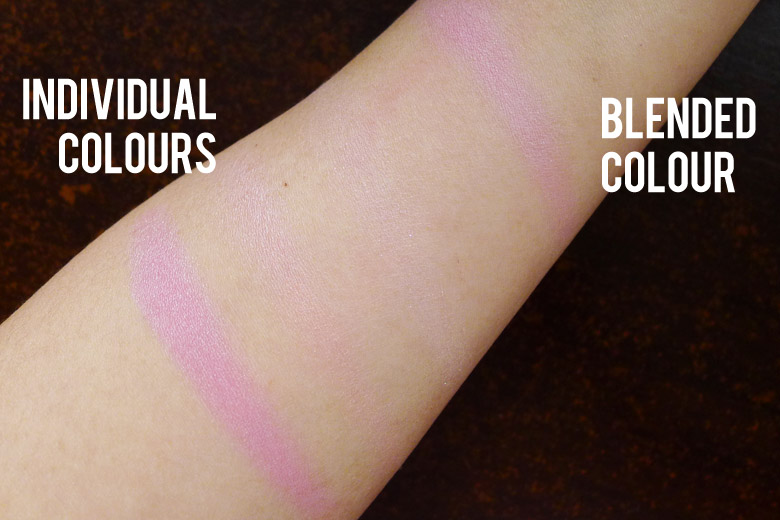 This is not a matte blush but it's not very shimmery either. The result is a lovely baby pink flush on the cheeks with an almost iridescent sheen when the light hits the highest point of the cheeks. It makes the skin appear glowy and radiant.
All in all, it's a pretty decent blush. I'm impressed at the longevity of this blush too. I've had this on all day and there was barely any fading of the blush.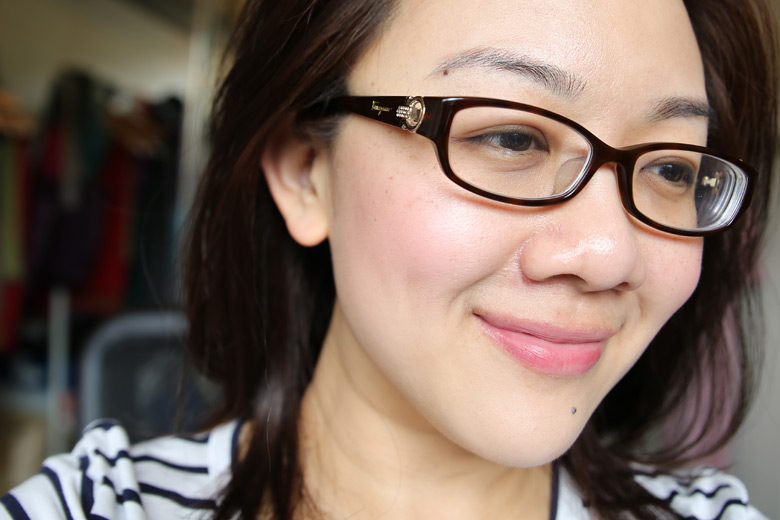 Is this a must-have? Nah. But it's a pretty blush to have, and I especially like how seamless it looks on the packaging. I'd suggest waiting for the next 50% off sale at Chemist Warehouse. This retails at AU$26.95 but I got it for half its price which I thought was quite an awesome score. 😉
What I like about it: Seamless pressed blush powder against the compact, pretty colours, good lasting power, looks great on the skin.
What I do not like about it:The blush can go on pretty sheer (y'all know I like my blushes bright and packing a punch in colour payoff). Also, because of its seamless integration, there's quite a lot of powder fallout on the compact when you work your makeup brush on it.
Have you tried this blush? Your thoughts? Yay or nay?