Read about Day 1 here.
After such an exciting night, Norlin and I woke up absolutely ravenous. Sustenance was very much needed and off we head to Maccas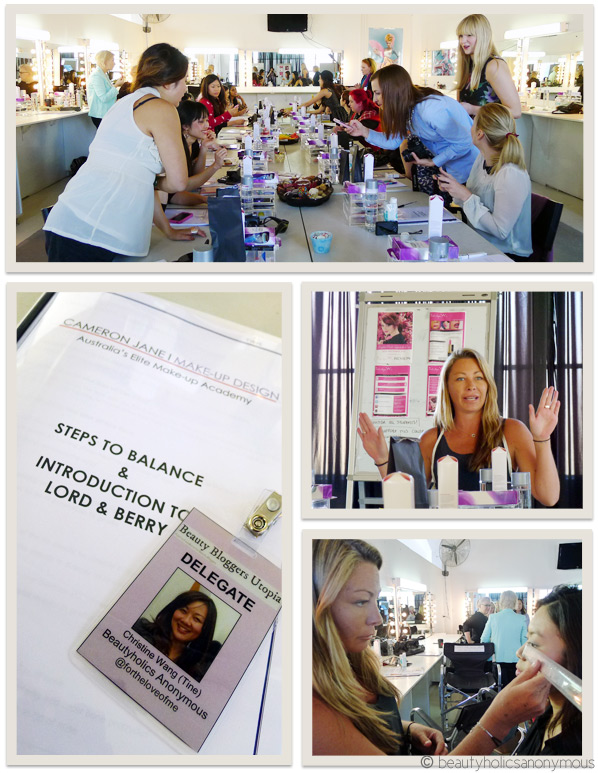 Day 2 was quite a long day as we spent it all at the Cameron Jane Makeup Design Studio. First agenda of the day was a lesson by the principal of the makeup studio, Cameron-Jane. It was a very interesting class because it wasn't about teaching us how to apply makeup. She taught us about facial and body balance, about facial symmetry and what we can do to balance our lack of symmetry (very few people in the world have perfect facial symmetry. Kate Moss is one of them).
Long rulers were handed around in class as we measured it each's face, noting our strong and weak sides and so on. According to Cameron-Jane, who also measured my face, the right side of my face is angular, left side softer and that pictures taken on my right profile would look better than my left. See, I never knew that!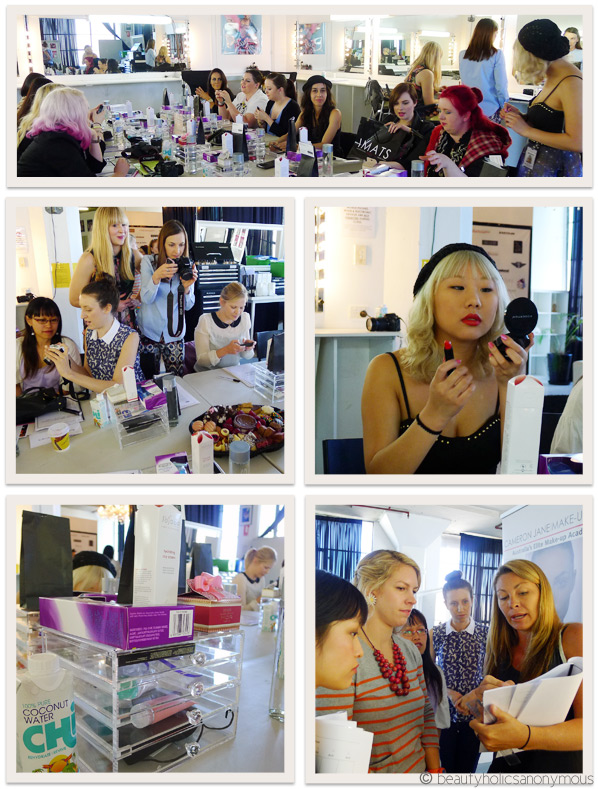 After the lesson, she also introduced Lord & Berry makeup to us. Each of us was given a piece of Lord & Berry makeup too, which was nice (mine's a liquid eyeliner).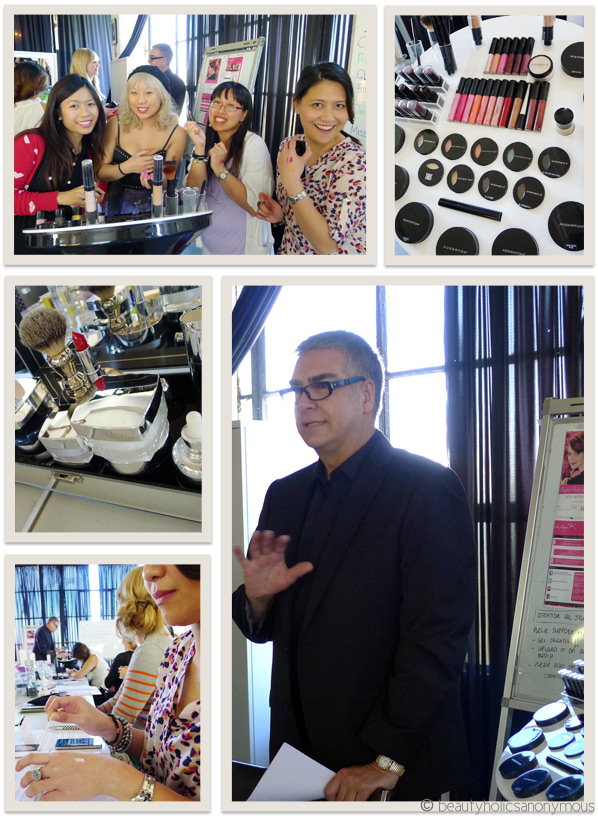 During our morning tea, we had an introduction to an Australian cosmetics brand, Adderton Cosmetics by the Stephen Adderton. They'll be launching their luxury skincare in 2013, so do keep a look out for that. In terms of makeup, they have a gorgeous classic Hollywood red lipstick that I'm eyeing

Next, it was trivia time. This one was fun. Sara-May gave each of us quizzes on beauty products, trivia on cosmetics brands (yeah this one I failed BADLY), and a name-the-logo game (which wasn't as easy as I thought it would be).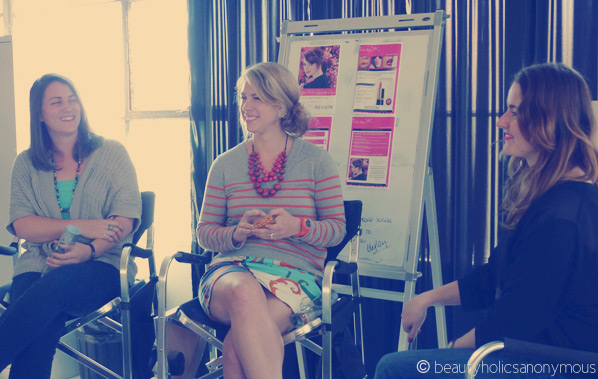 After the trivia came an interesting panel discussion with Christina of Hair Romance and Hannah DeMilta from Rocketman Media. It was an interesting discussion of bloggers vs brands when the two panelists were from each side of the coin. Topics discussed were on sponsored content (how to add value, how much to charge, etc), expectations of bloggers who'd like to work with brands, some of the no-nos for bloggers when working with brands.
During lunch (kindly sponsored by Miss Chu – yummy Vietnamese food!), we had a bit of a collaborative discussion on what code of ethics for beauty bloggers should be like if we ever do have one. Again, another interesting discussion, and something bloggers should be aware of.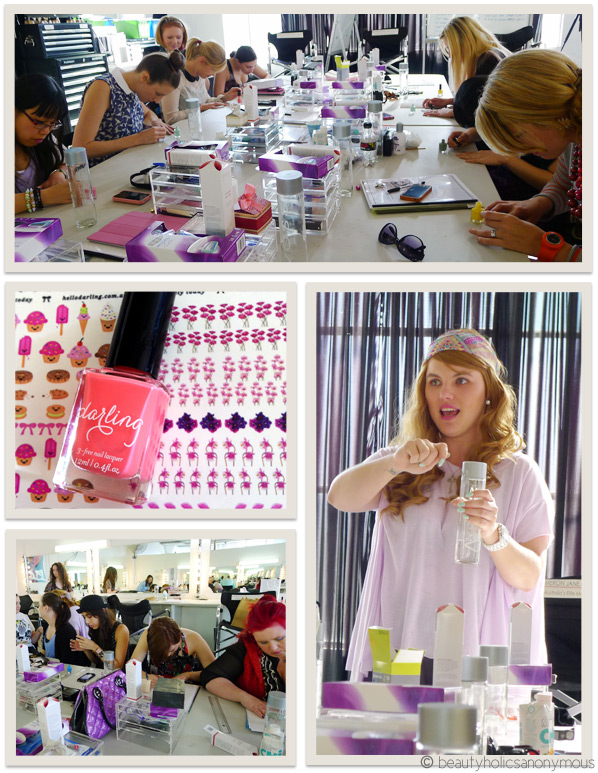 The nail art workshop after lunch was fun. It was carried out by Heather Snodgrass-Brine, the co-founder of Darling nail polishes. We not only painted our nails, but played with nail decals as well. These are great for people who can't do nail art (namely me).
The last order of the day was a keynote speech by Lorraine Murphy, the founder of The Remarkables Group, which is an Australian blogger talent agency. I know of big fashion bloggers in the US who engage agents for their blogging work, so it was interesting to find out that a number of Australian bloggers have agents too. She spoke of bloggers working with brands, what a media kit is, what to put in it, and to basically paint a picture of your blog to the brands you want to work with.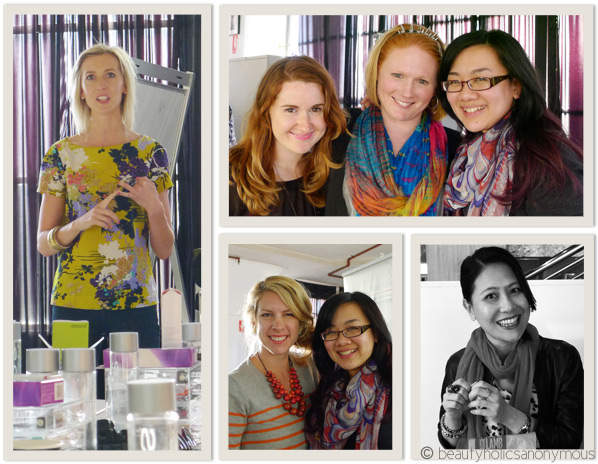 Alas, all good things must come to an end. And if you managed to read the post all the way here (including yesterday's day 1 recap), I'm so glad you didn't switch off!

It was an amazing weekend, and certainly an unforgettable one. I had a lot of fun, and it was really good to get to know each other better.
Many thanks to our amazing sponsors for the Beauty Bloggers Utopia!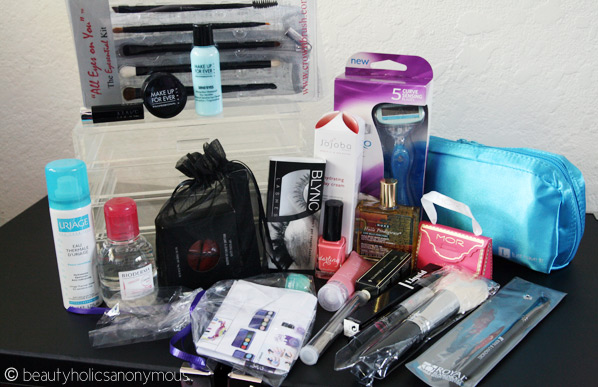 Last but certainly not least, I'd like to thank Sara-May and Larah Kennedy for their hard work and talent for pulling off the fabulous weekend. It wouldn't have happened without them.
Here's to next year's!