You can't go past Jill Stuart when it comes to blushes. It's so easy to fall in love with the pretty packaging alone before even trying the blushes on.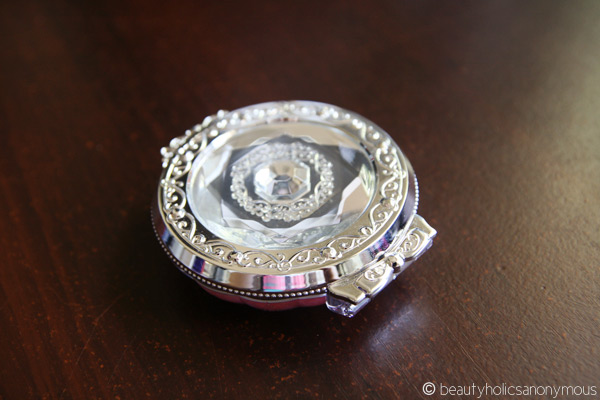 Today, I'd like to show you one of the Blush Blossom Dual Cheek blushes I acquired in Japan. I originally wanted to get the Christmas 2012 collection but as it was sold out almost everywhere, I just couldn't walk away from the gorgeous Jill Stuart counter empty-handed (seemed rude to say no to the lovely sales staff :P). In the end, I left with the Dual Cheek blush in Embellished Mimosa.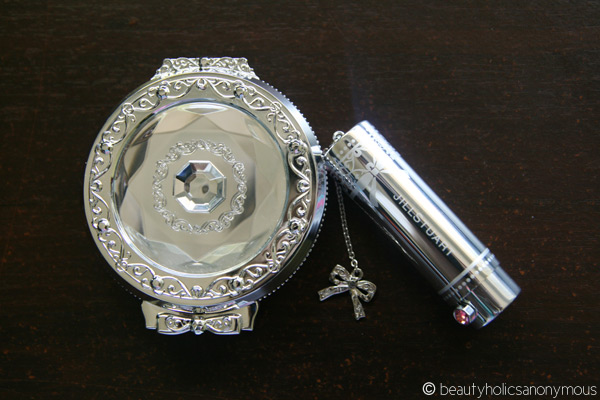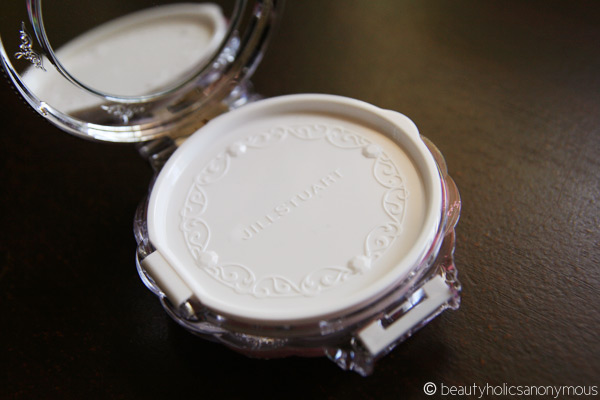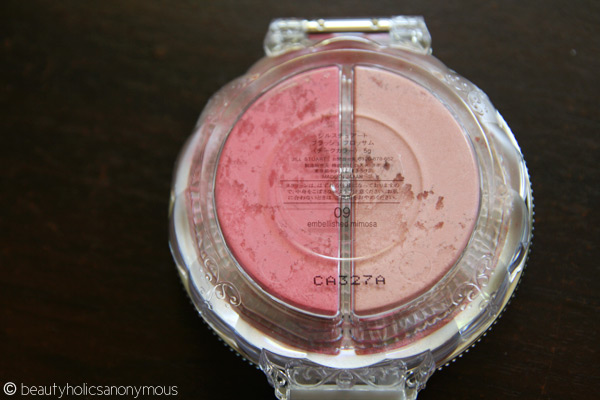 This isn't the usual sort of blush I'm used to. Compact blushes, well, that's easy enough to use. Powder blushes are slightly trickier because you need to make sure you get enough powder on the sifter for your brush without spilling everywhere. I'd say the Dual Cheek lies somewhere in the middle.
Instead of a plastic sifter, you get … a net.
A good thing about this powder blush is that you'll always have pigment on the net. Every time you move the blush, turn it upside down, etc, you get a bit more powder on the net. All you have to do is swirl your blush brush on the net and apply.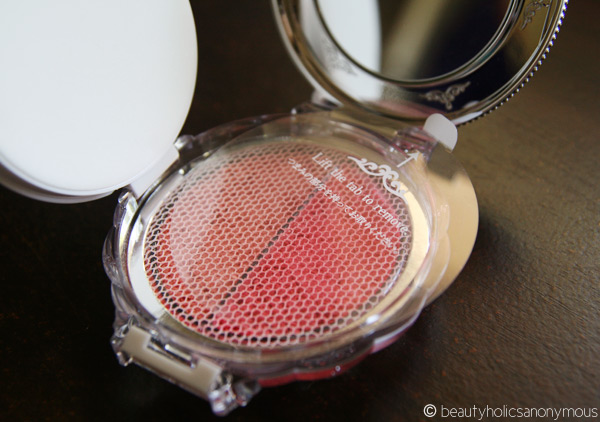 If you do get any of the Dual Cheek blushes, I highly recommend you to keep the plastic tab that comes with the blush. I'd usually be the first to chuck plastic tabs like that but in this case, it helps to keep the powder from flying everywhere whenever you open the compact.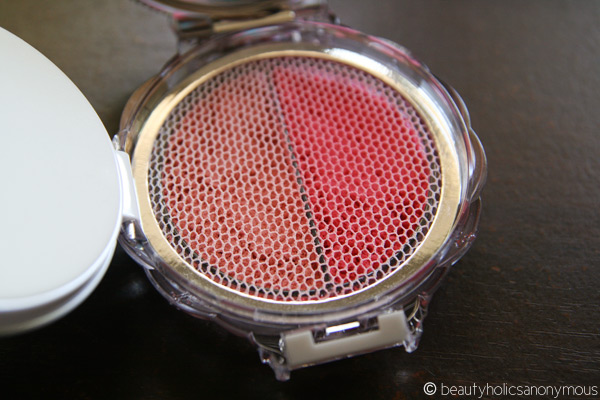 Oh, and it comes with a retractable brush as well. There's so much pretty going on here.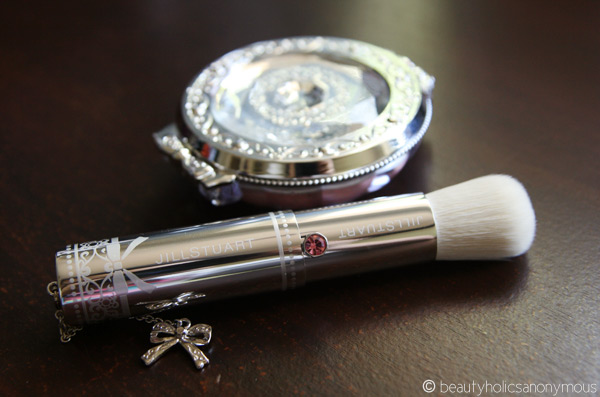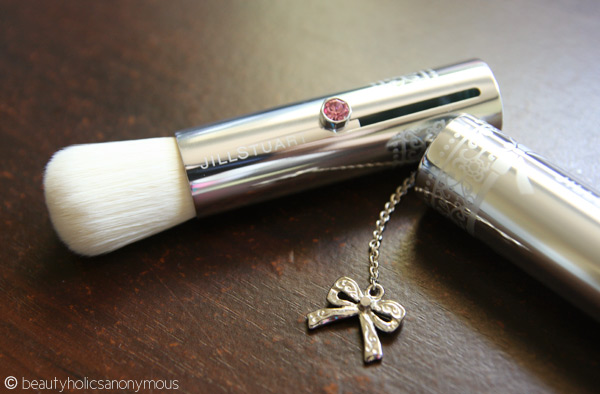 Now comes the fun part, which is the shade. The Embellished Mimosa is a duo of pale and bright cool-toned pink. You can wear each shade separately by swiping only one half of the blush. As for me, I prefer the combined effect by swirling the brush all over the net on both shades.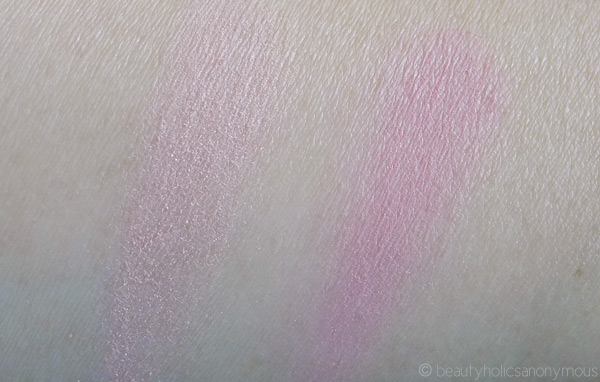 Jill Stuart's eyeshadows may be very sheer and sparkly, but definitely not the blushes. Swatching the powder might have needed a bit more effort for the colour to show but don't let the combined effect fool you. This blush is highly pigmented so a light hand is needed when applying this lest you end up with way too much pink on your cheeks (unless that's your thing. No judgment here :P).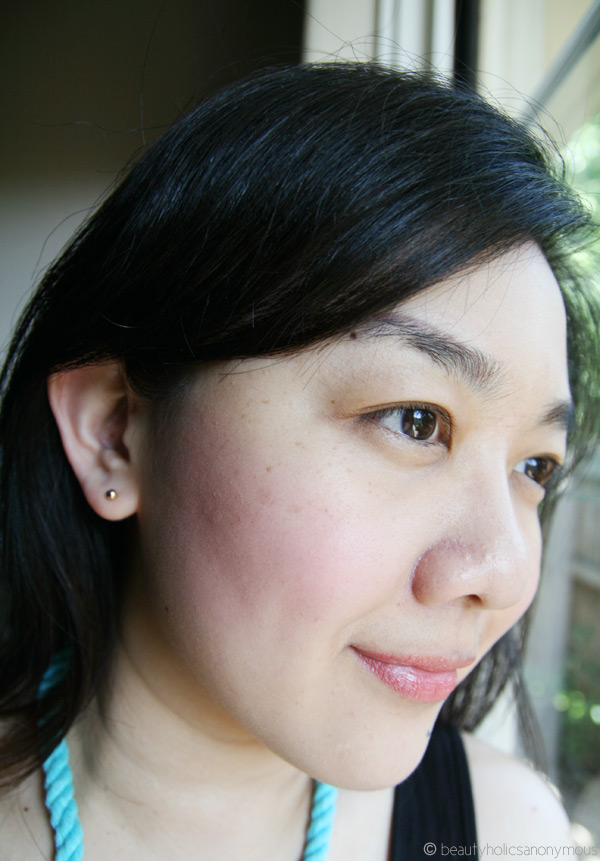 The blush is peach-scented, which is actually quite pleasant. It's not very strong, but it's something you might want to consider if fragranced cosmetics are not up your alley.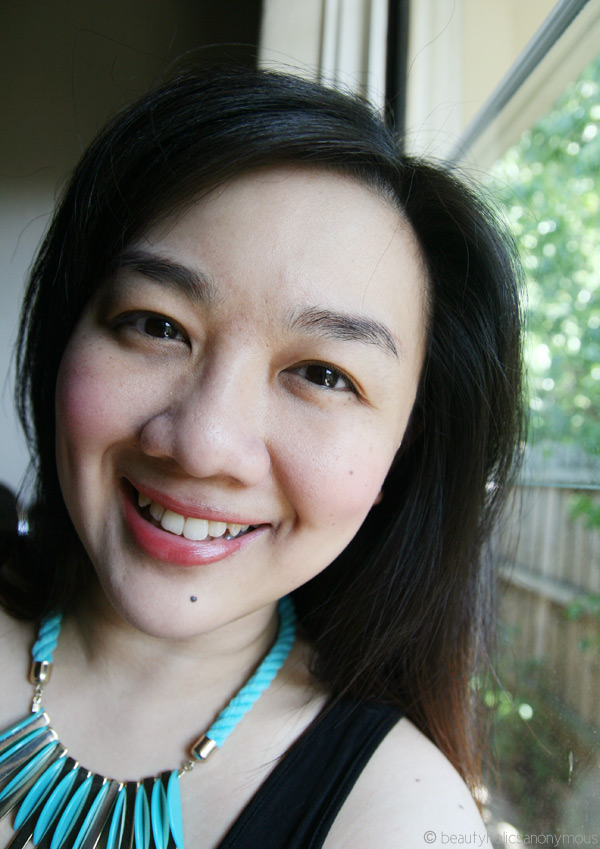 Jill Stuart isn't available in Australia (boo!), so you'll have to get this online. You can get this (and other Jill Stuart goodies) at Ichibankao (¥5800 – AU$63), YesStyle (AU$54) and selected Asian beauty stores.
Have you tried any of Jill Stuart's Blush Blossom Dual Cheek blushes before? What did you think of them? Yay or nay? Too messy or does all that prettiness just makes everything A-okay? 😛