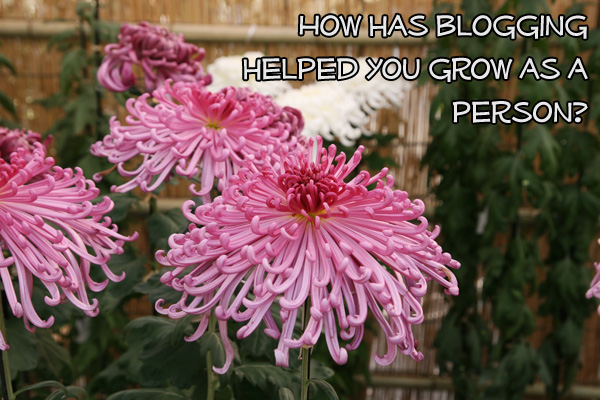 In a few days, I'll be celebrating this blog's 6th anniversary. Blogging is, quite possibly, the only project I started out on a whim that has lasted this long. For a pretty fickle person like me who hops from one project to another, it's a massive feat.
Blogging has come to a point where it hasn't only helped me improve on my writing, it has helped me grow tremendously as a person. There are so many aspects to blogging that one can experience and it's not just about the items we are sent for reviews (this privilege is something I never take for granted) or being able to attend amazing events. it's about being able to better ourselves in our every day lives.
I had the privilege to hear from these amazing bloggers about how blogging has helped down grow as a person. At the end of the post, I'll share with you how much blogging has taught me.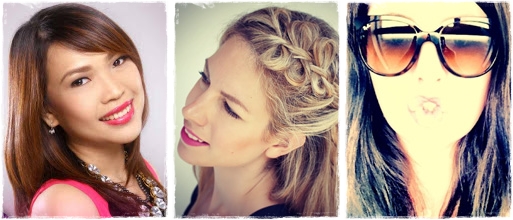 Nikki @ Askmewhats: Well, let's see, I used to blog just to share "beauty tips" and product reviews to friends who are interested to try products that I tried. On the latter part of blogging, I came to realize (after receiving random emails and messages from readers) that I also help some women go through difficulties in life because of the positivity my blog exudes. From then on, I've decided not only to blog about beauty products but at random times, insert some personal experiences and positivity as I know someone out there may have the worst day of their lives and maybe, in my own little way, I could at least help out! Through blogging, I learn not only to care about myself and my loved ones but I look at readers and strangers as possible friends whom I can inspire and help out. Blogging made me even more selfless 🙂
Christina @ Hair Romance: Blogging has given me independence and a career I didn't even know existed. It has made me a better writer and photographer through constant practice, and it has introduced me to a whole new circle of passionate friends. I wouldn't be the person I am today if I hadn't started blogging. Another thing blogging has taught me, don't overthink it – just do it!
Jessica @ The Belle Lumiere: I think the way that blogging has most helped me grow as a person is in the way it's helped me manage my time better. Keeping a well-managed blog means sticking to some sort of schedule, and I now have a flexible schedule in place that allows me to stay on top of all of my blogging duties as well as carry out my day-to-day life duties in my free time.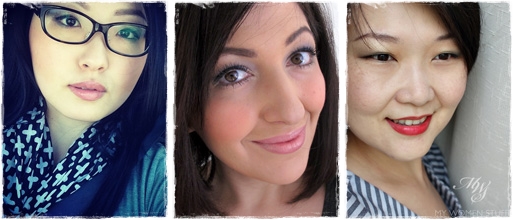 Yishan @ Beauty Swatch: Blogging started out as my creative sandpit and ended up being a pillar of strength during tough times. It has also introduced me with the most amazing people, and opened doors to new opportunities that to this day I still pinch myself about. Growing into the shoes of an influencer has helped me be more confident in myself, and given me the faith to stretch myself in chasing my ultimate dream.
Lilit @ Makeup & Macaroons: Blogging has made me more accepting of myself. Lets face it, like it or not there is a misconception out there that if you're into beauty products then you're vain, and probably a little stupid. So for a long time I played down my love of all things beauty for fear of being judged. But since I started blogging I've met lots of other like minded individuals who are not only beautiful but extremely smart and talented… and yes, quite a bit beauty obsessed! This has made me more confident in myself and accept myself as I am. Hey if someone is going to think of me as stupid because of the colour of my lipstick then wouldn't they be suprised if I prove them otherwise :).
Paris B @ My Women Stuff: I have learnt to accept criticism and know when to walk away from useless confrontation. I have a temper but I'm perhaps more mellow now than I used to be, or it could be from the gritting of teeth from not rising to provocation. Thinking before I speak helps the same way leaving a nasty comment or email for another day helps diffuse the situation, and also the realization that not everyone will like the same thing I do.
Another thing I've been forced to learn is social skills. Having always been a little gauche socially, I've been forced to now learn to speak to people I don't know, eat with strangers while holding polite conversation, and expand my social circle. I've been forced out of my comfort zone and been drawn out of my shell and that's been something good for me.
Finally, I've learned to prioritize and manage my time. Blogging, as you well know, is demanding on time and when holding down a full time job as well, its not the easiest thing to juggle. So, I'm now a little more efficient with time than I used to be, which allows me time off to live a little and laugh a lot.
I can't say I'm a better person now because I started blogging, but I'm definitely a more aware person. Everything is blog worthy. I live in a series of blog posts – beauty, personal and food 😀 good thing I enjoy it eh?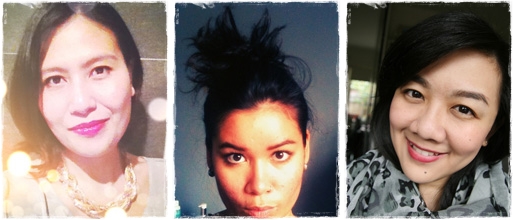 Norlin @ Baubles, Bubbles & Bags Style File: Blogging has opened up my eyes to a whole new world. I get to meet like-minded people who have similar interests as I do and I also get to learn so much about hands-on marketing, and working with brands. Best of all, I think it helps me think independently, as blogging is like running your own business – makes you weigh up so many options of what's good for you and your blog as well as the people that read your blog.
Catharine @ George & Bear: Immersing myself in the world of blogs has helped me refine my personal taste and encouraged me to get out and explore my city. Reading blogs helps me learn tips about beauty and fashion and travel that I then put into my own blog. I've also met some really lovely people through blogging which has been really awesome.
As for me, blogging has taught me many things. I've learned a lot of social skills that I didn't necessarily learn when I was working as an engineer in Malaysia. As I was stuck in the office most of the time, I didn't get a lot of opportunity to meet new people and to be honest, I didn't deal with that very well. I'm often quite tongue-tied at social events, often preferring to just smile and nod. It's not necessarily a bad thing (you don't want to frequently dominate a conversation) but it's useful to know what to say and do in moments when you need to socialize with people you don't know.
When I brought my blog to Australia, I was thrown into plenty of social situations where I cannot just shut up and be a wallflower. I had to learn the meaning of "networking" and while I'm not going to say I'm an expert at it now, I can safely say there's been a vast improvement.
I've also learned to be proactive in things I want to achieve for the blog and for myself. My dad often said to me when I started working 10 years ago – "make things happen". If I wanted to be successful in whatever I do, I have to make things happen and not wait for opportunities to come along because they may never do.
Many thanks to all of the bloggers who helped me out with this post and have so kindly shared their experiences with blogging. It doesn't stop, this learning from blogging, I mean. Just when you think you know a lot, something else smacks you with a new learning curve. It's not just about the writing and sharing our passions with the world anymore. It's also about bettering ourselves.
Now that's a project worth pursuing, don't you think? 🙂
If you're a blogger, how has blogging helped you grow as a person?
Bloggie Wednesdays
is a series of articles just on blogging. They contain tips, how-tos, discussions about anything and everything you need to know about blogging and how we can be better bloggers. If you have any suggestions, tips and tricks about blogging you would like to share with us, or if you have any questions you would like me to address, please let us know in the comments.