I still remember my first facial scrubs when I started out on a skincare regime at 11. First scrub I used was from Biore (white and pink tube – I wonder if my Malaysian readers remember that? :P). I liked it so much; I stuck with it for many years. The second one I used many years later was the very popular St Ives Apricot Scrub.
See, the thing is, I didn't even realise how harsh those scrubs actually were on the skin. They had sizeable kernels in them and while they felt pretty damn good on my overactive, oily, pimply teenage skin, as I began to try new scrubs, I finally realised how big those scrubby bits were. So as much as I enjoyed them when I was much younger, as time went by, they were soon forgotten.
Of course, days of harsh scrubs are pretty much behind us now. With technological advancements, facial scrubs are improving day by day. Instead of using kernels, consistently-sized micro-beads are used that are suitable even for sensitive skin. There's no excuse for harsh scrubs now and for that, our skin can be thankful.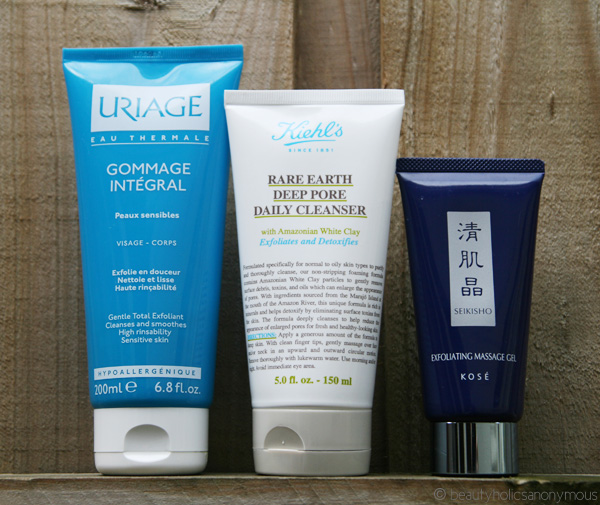 As I'm always on the hunt for good scrubs (as much as I enjoy chemical exfoliants, there's just something about a physical one that invigorates the skin better), I stumbled upon these goodies quite recently (except for the last one) and thought I'd share what I think about them with you.
Kiehl's Rare Earth Deep Pore Daily Cleanser (RRP AU$30 for 150ml)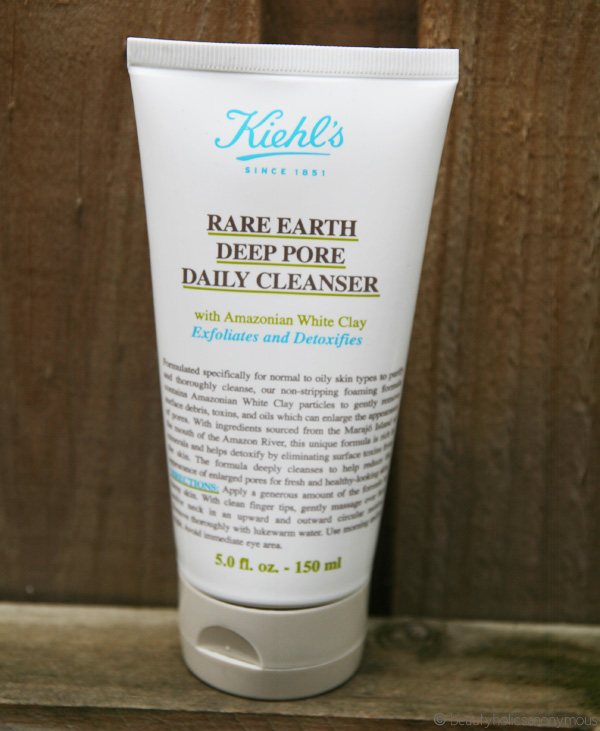 This was recommended to me by one of the sales staff at Kiehl's Melbourne Central. It's actually a clay foaming cleanser that has minute beads that acts as an exfoliant as well. The beads are much tinier than most scrubs I'm used to, which could be why Kiehl's say that it can be used daily. This doesn't scratch the skin at all and it's a pretty decent cleanser that doesn't strip the skin and leave feeling dry and tight. I'd recommend this for younger skin, especially if it's oily but not to be used daily. Even though the beads are very tiny, frequent scrubbing stimulates the production of sebum that makes the skin even oilier. I'd recommend using this every other day.
Uriage Gommage Integral Gentle Total Exfoliant* (RRP AU$39.95 for 200ml)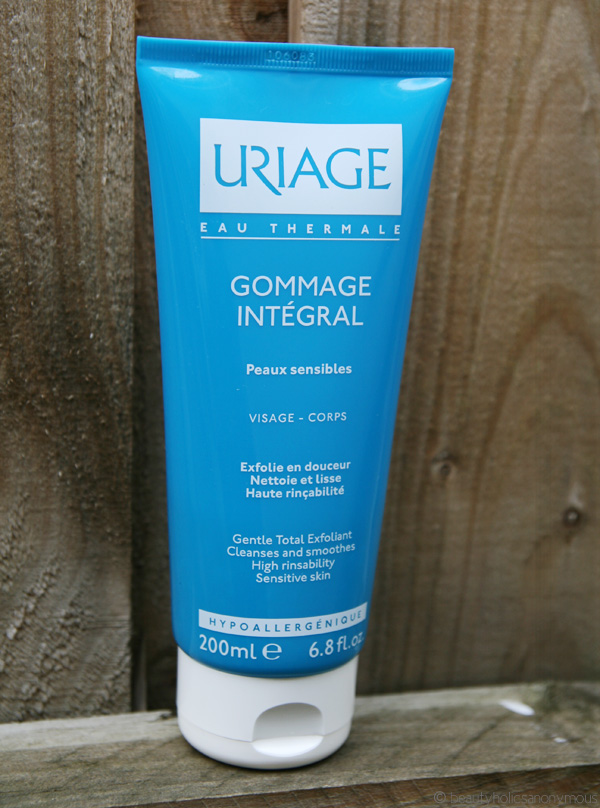 This is a multitasking scrub that doesn't just go on the face but the body as well (hence the large tube). It sufficiently exfoliates the body yet is gentle enough to be used on the face without stripping the skin. It contains micro-beads that doesn't scratch the skin at all. I like the fact that it's not just for the face (I can scrub from top to toe at one go). Plus it smells like the sea which I just adore.

Kose Seikisho Exfoliating Massage Gel (RRP US$30 for 67ml)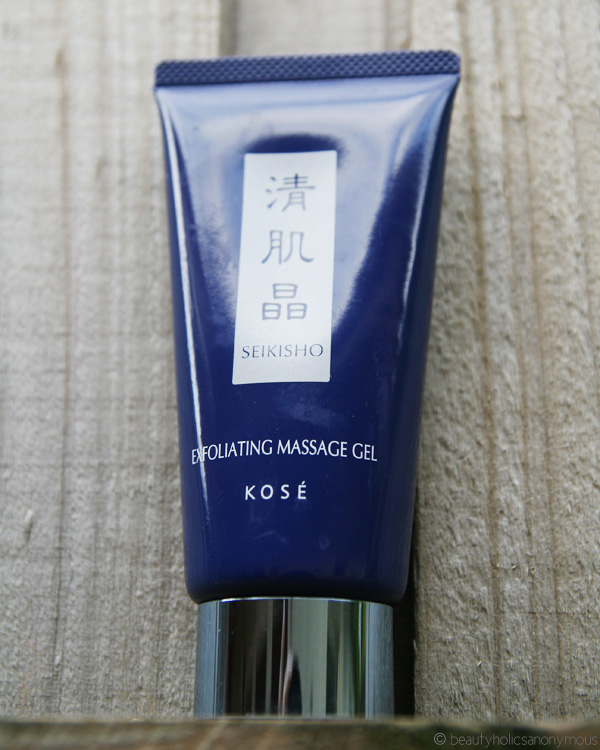 This has got to be the most interesting scrub I've ever used. I've heard a lot about Kose's medicated Seikisho range but have yet to try any out. This was a gift from a dear friend. It's a very thick, opaque inky-black gel that smells like Chinese medicine. It doesn't smell very pleasant, especially if you're not a fan of Chinese medication. It spreads out black and has a warming sensation when massaging on the skin. When you wash it off, it leaves a very light tingling feeling on the skin. There are less beads in the scrub than the first two but there is some exfoliating action going on. Again, there's no scratching of the skin and right after cleansing, the skin feels deliciously cool and smooth. You just have to be careful about using this anywhere else outside the shower because this one stains. It's just weird seeing dirty grey water rinsing off your face!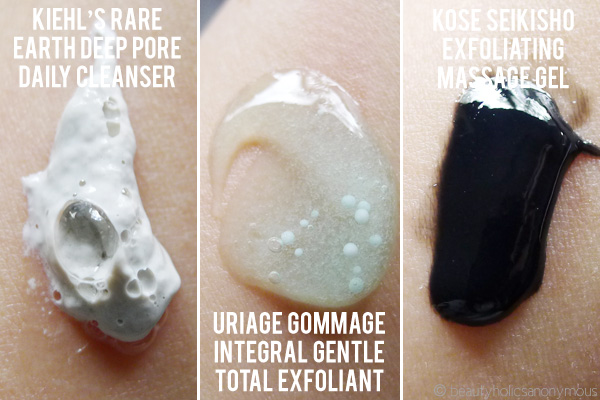 I don't have a preference out of the three as each has its own purpose. Okay, I suppose between you and me, I find the Kose black gel highly fascinating just because it's not something I'm used to. Once, I accidentally left grey stains in the bathroom that the husband was mighty suspicious of. I just told him he must have been real dirty from his evening jogs that he's leaving grey stains behind in the shower. Ahem. Shhhh!

Have you used any of these scrubs before? What was the very first scrub you used and did it almost take your skin off?

Note: Products marked with * were provided for editorial consideration