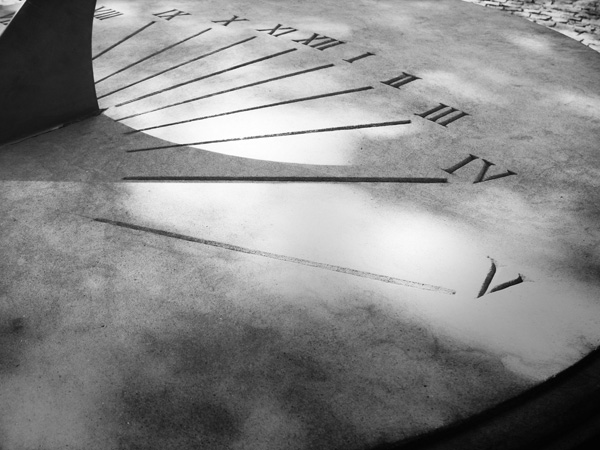 © mapelc
I haven't done beauty tags in a while now, so when I saw the Procrastinating Beauty Blogger Tag on Makeup Savvy, I thought eh why not?

It's Sunday after all!
1. Name a beauty regime that you rarely do?
Err…that would be hair removal. I have quite hairy arms (not very visible due to fine hairs, but still) that I'd rather cover with long-sleeved tops or jackets. I have the tools for hair removal but, oh let's just call a spade a spade, I'm LAZY. Okay, after I write this post, I'm zapping the hair off.
2. Is washing your make-up brushes something that you do regularly?
I wished I could say yes but, er, no. I don't have an excuse really; I have bottles of the Daiso brush cleaner stocked up like it's the end of the world tomorrow but I'm still as lazy as arse. At best I wash mine twice a month. I used to wash my brushes weekly but life got in the way (i.e I was lazy). I spot-clean my eye makeup brushes every time I use them though with the MAC Brush Cleaner. Does that count as regular?

3. How long will you last with chipped nail polish?
Two days, max. I hate chipped nail polish and once I see a chip, if possible, all of the nail polish will be removed immediately (even though the chip is only on one finger). I can't stand looking at nail polish and cannot understand how women can have them on for so long. I often see a lot of women with nail polish so faded that you'd only see a small patch of it left on the nails. Why not to remove them all? It's so untidy! Naked nails look so much better.
4. How long will you put off buying/replacing a beauty product, even if you need it?
Ooh this is a toughie. If I need it, I got to have it ASAP. Unless the product is much more expensive in Australia and I'd need to get it online; if not, then I'd much rather get it here. If it's something I really need, delayed gratification be damned. Then again, it's rare that I stumble upon something I really need, unless it's toothpaste.

5. What is your worst beauty habit?
Picking on my hang nails. I know! Très disgusting! When I'm anxious about something, I subconsciously pick at the skin around my nail (especially on the thumbs). I tend to pick on the skin till it bleeds. I've been doing this since I was young and it's a habit I find extremely difficult to shake off. This is why the cuticles on my thumbs are atrocious.
6. Name something non-beauty related that you put off doing all the time?
Culling my wardrobe! I have extremely limited wardrobe space due to our small living conditions so I cannot have anything new without taking something out. I have 3 bags of clothes I'm supposed to bring to Salvos sitting in my home office for MONTHS. I blame LMFF; made me buy more clothes I don't need but really, really want. Ahem.

7. When going out somewhere, do you leave getting ready to the last minute?
If I can help it, I don't. If it's a special occasion that I need to dress up for, I give myself an hour to shower, get dressed, do the whole skincare thing and makeup. I spend at least 30 minutes on makeup if I need to do up a full face. This gives me some margin for errors (especially when I need to apply liquid eyeliner). If it's just the weekend and I don't need to do much, 30 mins will do. I can't do last minute getting ready because I will almost always forget to take something with me. My anxiety level will increase and #5 (see above) will happen.
8. Can you commit to spending bans?
Hahaha I try. Keyword is TRY. My spending bans work from time to time. Sometimes it doesn't. I'm supposed to be on a spending ban in April (even made myself accountable to LeGeeque that I'm not to buy anything) but that didn't happen. But during the times I'm actually committed about it, I don't spend on anything, even food. I'm weird like that.
9. How organised is your make-up and nail polish collections?
I'm not as organised as a lot of beauty bloggers and YouTube makeup gurus with their fancypants see-through makeup drawers (how the heck do they keep their stuff so neat?) but I suppose I am quite organised in keeping my makeup in wooden IKEA drawers. I create makeshift dividers from styrofoam to keep my makeup pencils and mascaras apart. Unfortunately, my makeup drawers are now looking mighty messy with makeup I've been keeping for yonks so I'll need to do a bit of culling very soon.
And I'm done! As you can tell, the gist of this post is "Tine is one lazy bugger". *peace sign*
I tag you, you and YOU. Now go do this too and let me know in the comments below if you've done the Procrastinating Beauty Blogger Tag as well so that I may read it too.

Oh, and before I go, I'd like to wish everyone who's a mother (whether you're a mother, father who's also a mum, mother to humans, mother to pets and so on) a very happy Mother's Day! Hope you have a great one today. x