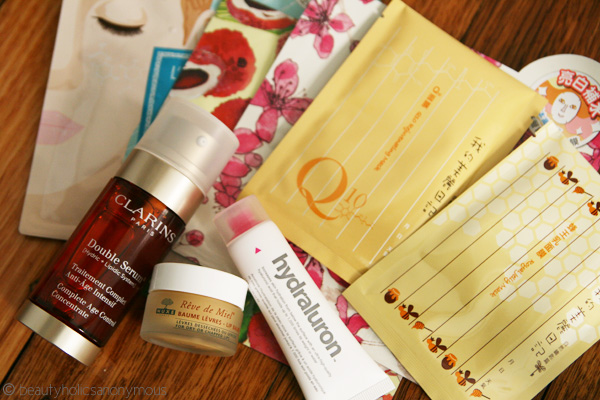 It's winter now Down Under and while it's not terribly cold in Melbourne Metro just yet, we're beginning to experience more biting winds and chilly nights. This calls for thick coats, hats and gloves during the day and flannel PJs, hot water bottles and fluffy socks at home.
My skin in winter can be quite difficult in winter. Even though I have combination skin, my skin gets really dehydrated when the temperature drops. I'll still have an oily T-zone but the other areas of my face will be dry and a lot less boing boing. Heck, I'd be lucky if I can even get one boing!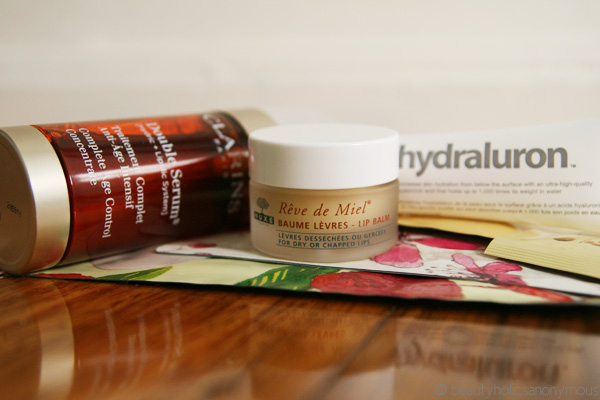 For this, I have to have additional winter skincare to add to my current regime. Most of them are what I call hydration boosters that help maintain skin hydration but not too heavy as not to disturb my oily T-zone. A couple of items are fairly new but have jumped up several notches and securing their spots as my winter skincare arsenal.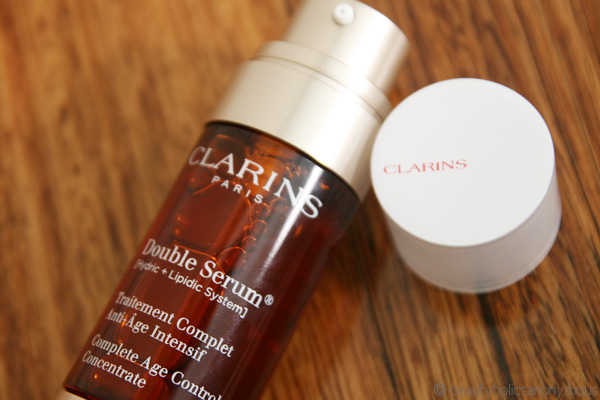 Clarins Double Serum Complete Age Control Concentrate*
I was sent this to try just past summer and to be honest, I didn't really like it then. It didn't work for me when it was still so warm outside. I found it a tad too heavy on my combination skin, especially when the past summer was surprisingly long and didn't even cool down till it was way past autumn. But now that it's winter, I thought it was time I took it out to try again and whaddyaknow, I'm so glad I gave it another chance because NOW it's working to its full potential. The combination of oil and serum in the Clarins Double Serum helps to maintain hydration on the skin keeping it plump and boing-boing. Even so, I still only prefer to use this at night so that it can work its magic overnight and leave another lighter serum for the day.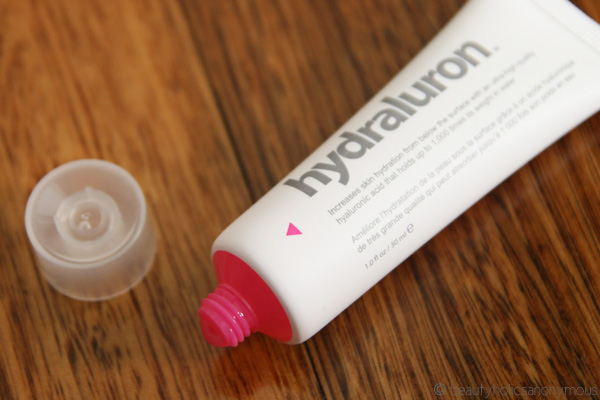 Hydraluron
Oh this is a popular one. I've been watching a lot of YouTube videos (my guilty pleasure whilst cooking, ironing and when I'm in the loo :P) and so many YouTubers rave about it. When I found out from Anita that this was finally available at Priceline, I didn't hesitate to snap it up. I've been using it for weeks and I agree with the rave reviews. This one is good. It's a no-nonsense hyaluronic acid serum that just boosts hydration to the skin manyfold. It doesn't feel sticky and absorbs very quickly on the skin. It's lighter and cheaper than the Clarins Double Serum for equally boing-boing skin. Highly recommend this.
NUXE Rêve de Miel Ultra Nourishing Lip Balm*
This is the latest addition to my collection of lip balms and it came just in time too because it's perfect for winter. It's thick, slightly waxy to the touch yet goes on smoothly on the lips. I keep this on my nightstand and use it before bed. It tastes like shortbread (delicious!) and I wake up the next morning with smooth, quite kissable lips. 😉 This pot alone is going to last me ages because I don't need to pile on a lot for it to work.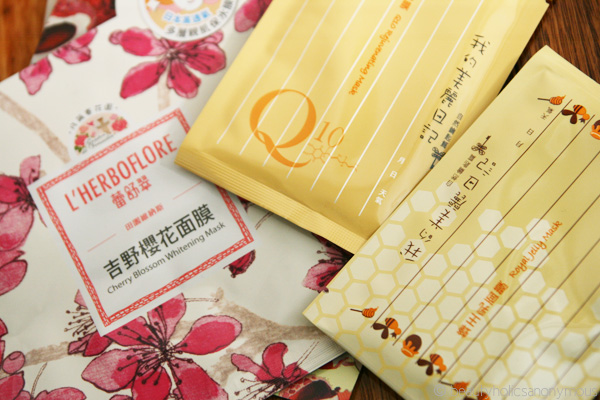 Heaps of Facial Sheet Masks
I adore facial sheet masks. They're fantastic for anytime of the year (use them in summer because they're cool on the skin and in winter to keep skin hydration levels up) but I particularly like to use them in winter because they're such a treat on my dehydrated skin. I use one every other day but if I'm lazy, then it's twice a week. One thing about using facial sheet masks though: follow the instructions and use it according to the stated time. The maximum amount of time to push it too is 10 minutes. This is particularly important in winter because the cold, dry air dries the masks quicker than when it's muggy in summer. You'll notice that it will dry quicker when it's cold. When the serum in the masks starts to dry up, it draws the moisture away from the skin instead of boosting it.
Remove it when it's still damp with serum and rub the mask on your neck, knees, arms, elbows, legs and so on instead. My favourites are L'Herboflore and My Beauty Diary. Speaking of L'Herboflore, Tina is now accepting orders for international shipping. I highly recommend these masks, they're fab stuff!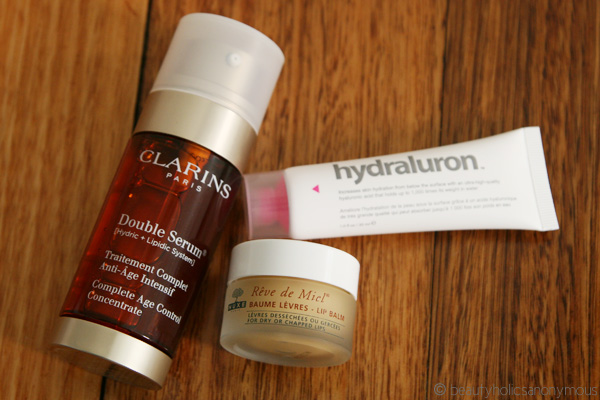 That's what I do for my face. I try not to fuss with it with heavy skincare products because for the oddest reason, my skin tends to break out more in winter than it does when it's stinking hot outside. When something works, I stick to it. The rest goes without saying: drink lots of water and cut down on caffeine.
Here's to boing boing skin in winter! 🙂
What's your winter skincare regime like? Do you use the same products you've been using for the other seasons or do you also have a winter skincare arsenal? And what's up with more breakouts in winter?!
Note: Products marked with * were provided for editorial consideration.