THE SURVEY AND GIVEAWAY ARE NOW CLOSED. THANK YOU VERY MUCH FOR PARTICIPATING!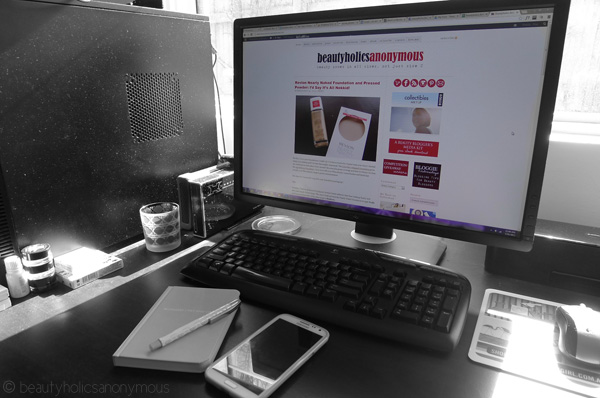 I've been blogging on Beautyholics Anonymous for 6 years now and come to think about it, I've never even run a survey for the blog. Blog marketing 101 fail, right?

Well, now that we've entered a new financial year, I thought it's high time I know more about you, dear readers and to know what you think of the blog. I'd really appreciate it if you could help fill in the survey below. It's a simple survey with 10 questions, most of them multiple choice (I love multiple choice questions) and you don't even have to answer all of them if you don't want to. But I really hope you do as it will help me tremendously in catering a better blog with better content for you. After all, my blog cannot and will not grow without your kind support.
Once you're done with the survey, I have a surprise for you!

To thank you for your time in helping me out with the survey, I'm giving away a gorgeous coral bag by Kinki Gerlinki worth AU$199! It's a beautiful, brand new satchel and is sponsored by yours truly. If you would like to be in the running to win the bag, please fill in your name and contact details in the survey form. If not, feel free to leave it blank and remain anonymous.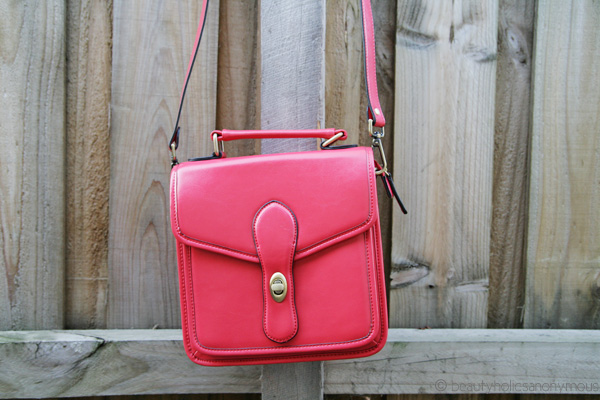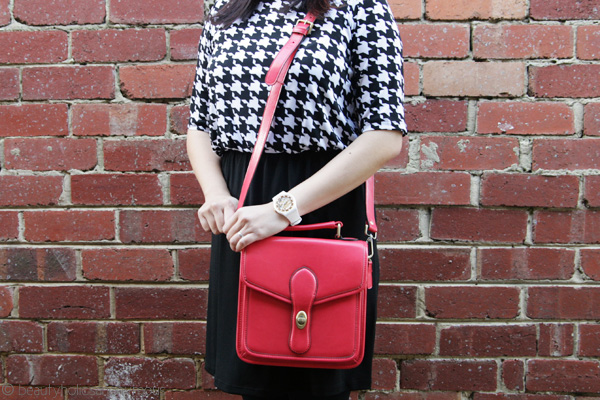 Please don't worry about leaving honest feedback and think you won't be able to win the bag (if it's negative feedback). I need honest feedback to be able to run the blog more smoothly and to create better content for you. So even if the feedback is not so savoury, you'll still stand a chance in winning the giveaway.

TERMS & CONDITIONS:
1. This giveaway is open for all readers, local and international.
2. Completed survey entries along with their names and contact details are eligible for the giveaway.
3. Anyone can enter the giveaway regardless of whether you've won anything here before.
4. One completed survey per contestant please. This does not only keep the survey results accurate; it also allows everyone else to have a fair go.
5. One (1) winner will be drawn at random to win the Kinki Gerlinki satchel worth AU$199.
6. The survey and giveaway will close at 11.59pm, 11 August 2013 (Australian EST).
7. The winner of the giveaway will be announced in the Competition/Giveaways page on 13 August 2013. A notification email will also be sent to the winner.
8. Entries for the giveaway are required to submit their names, email address and mailing addresses. Beautyholics Anonymous will be sending the prize out to the winner (please read Beautyholics Anonymous' privacy statement for more information).
9. Beautyholics Anonymous reserves the right to change the terms of this giveaway at any time without notice.
Thanks very much for taking time out to help me out with the survey. I really appreciate it.

For those who entered the giveaway, good luck!