Ciao bella!
After Paris, it was straight to Rome and if a few days in Paris has taught me something, it's not to have too high expectations when visiting a city. So I lowered mine a notch or two when I left Paris for Rome and oh boy, what a difference it made. Rome exceeded my initial expectations, amended expectations and more!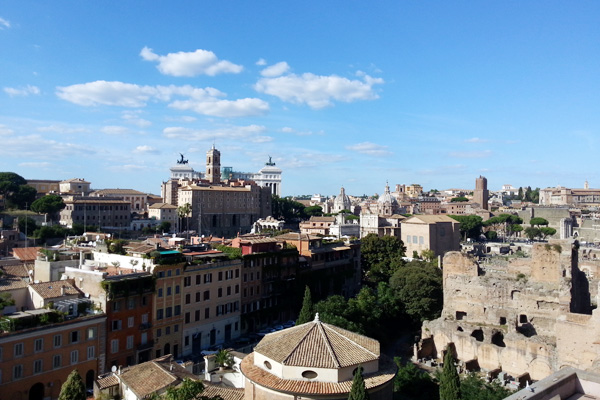 The funny thing was, all the clichés I expected in Paris: music from an accordion playing down the street, people walking around with flowers, the loved up couples with bold public displays of affection … I never saw those in Paris. Yet I saw all of these and more in Rome. I've lost count of how many people I've seen French kissing in Rome. Oh well, you know what they say. When in Rome … *ahem*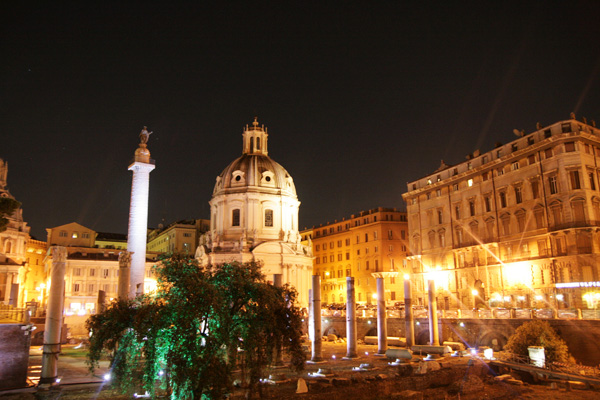 Contrary to the issues we had with our accommodation in Paris, our apartment in Rome was amazing. It was big and complete with all sorts of amenities that you wouldn't even think of. I didn't expect to find umbrellas in the apartment but I was so thankful for them because I didn't realise just how hot Rome was before we arrived. It's actually very cooling in the mornings and evenings but during the day, the sun is searing hot even if it's just a maximum of 29 degrees Celsius. There were barely any clouds so when the rays hit the skin, oh yeah, it's HOT.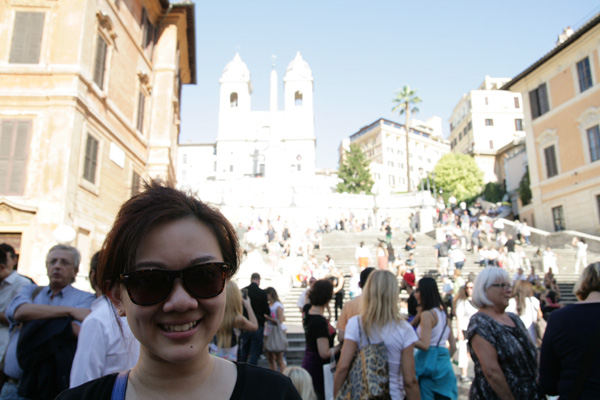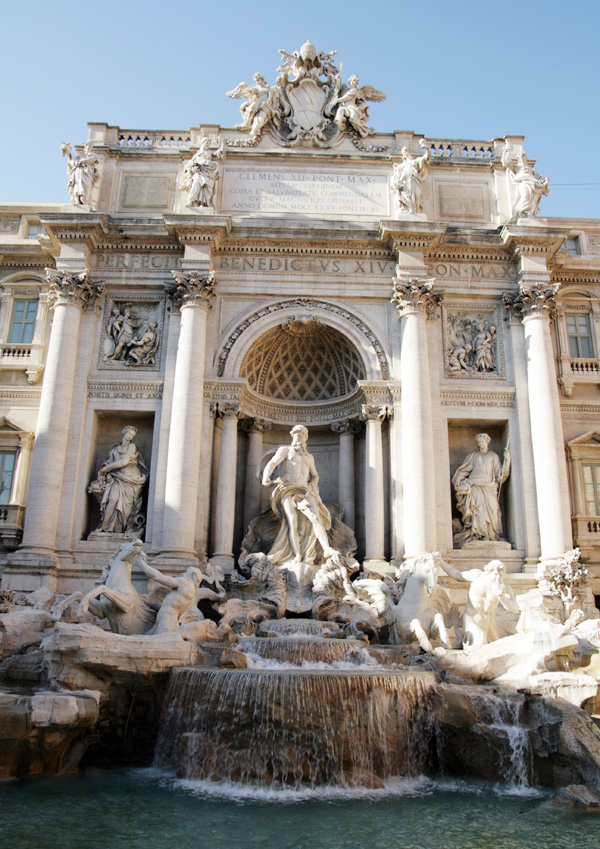 Everyone we spoke to prior to our trip to Rome gave us the same advice: watch out for pickpockets. Even when we arrived in the city, the major tourist spots will have regular announcements over the PA to please watch your belongings and beware of pickpockets. It made me pretty damn paranoid, I tell ya, and clutched my bag to me at all times like I was guarding gold. I'm glad to say that other than shopping, my money didn't part with me at all.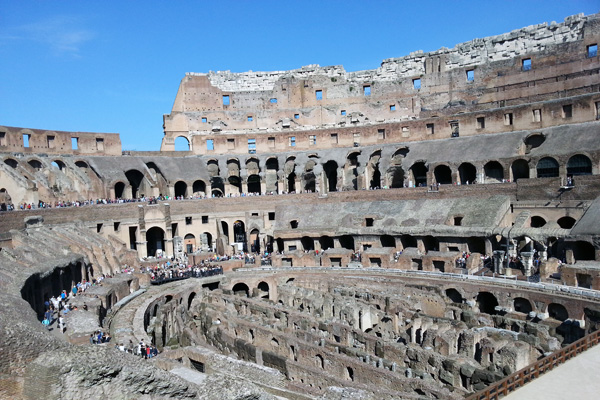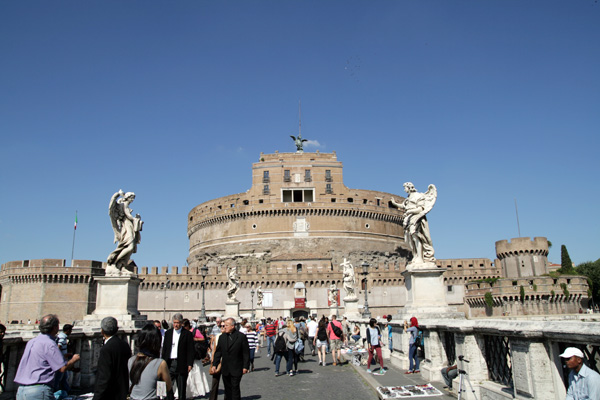 Rome is very different to Paris. While Paris still has its buildings intact, most of what we saw in Rome were ruins. We stayed at Via Cavour, which is at the heart of the city (only 5 minutes walk from the Colosseum). Adjacent to Via Cavour was Via dei Fori Imperiali, where a lot of the ancient Roman ruins were still standing. We saw random columns, beams and evidence of extremely old buildings. All these ruins were very well maintained, which is why you can still see parts of buildings that easily dates a millenium ago.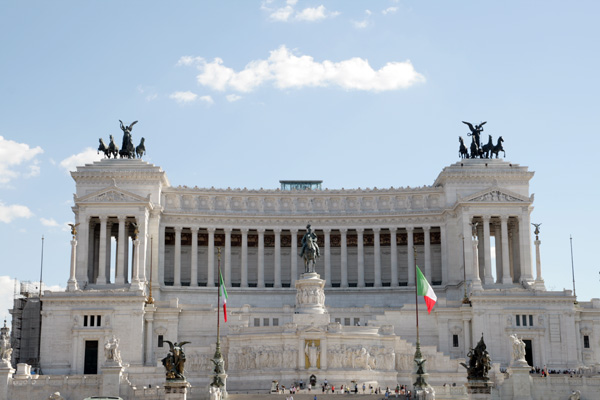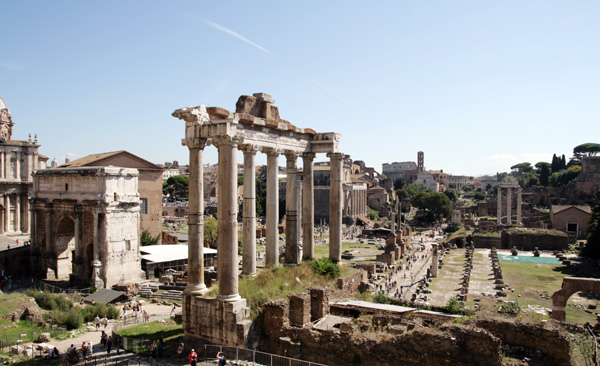 Even though we used the Metro, we walked a lot in Rome. We walked from one end of the city to the other. We took the train to the Vatican City on the second day as we weren't sure of how to get there but ended up going there again a couple of days later by foot. Even though it was hot, we were shaded by a lot of buildings, which made walking bearable. What made it even more bearable were the delicious gelato we ate every day. Only 2 euros each!
Some of the attractions we visited:
Colosseum (I half expected to see Russell Crowe fight at the Colosseum . It's amazing how so much of this building is still intact).
Roman Forum and Palantino
Monumento a Vittorio Emanuele II (a huge monument in the heart of Rome. As it's quite tall, this worked as our landmark to come back to whenever we began our day as it's near our apartment).
Circus Maximus (what was a huge stadium back in the day is now just a very big patch of grass)
Fontana di Trevi (tossed a coin into the fountain in hopes we'll return to Rome one day)
S. Ignazio di Loyola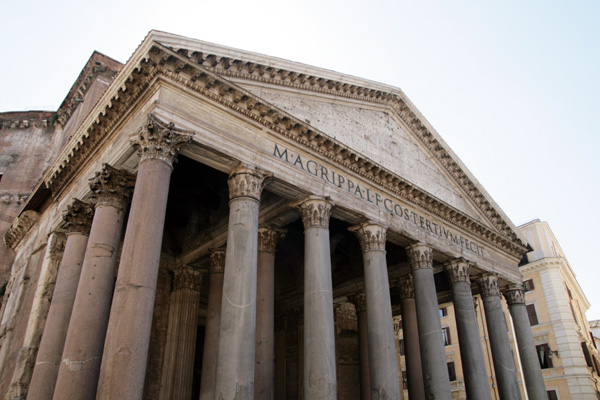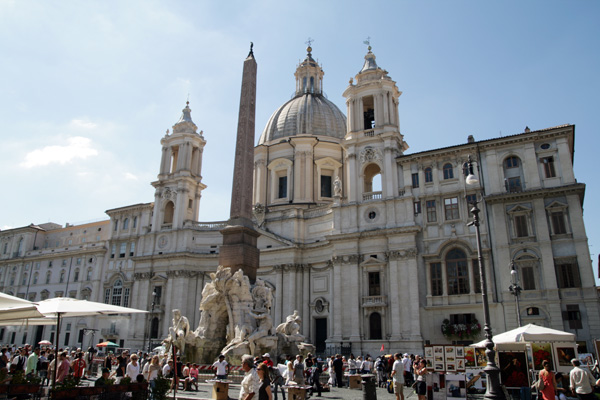 Pantheon
Piazza Navona
Castel Sant' Angelo (Tim pointed out to me that this was where Tom Hanks was running in the movie Angels and Demons. I, er, forgot )
Piazza del Popolo
Santa Maria Maggiore
San Giovanni Laterano (did you know that the popular St Peter's Basilica isn't actually the cathedral of the Bishop of Rome? It's this one. This church, unassuming in comparison to the grand St Peter's Basilica at the Vatican City, outranks the SPB and all other churches and therefore holds the title Archbasilica).
And more!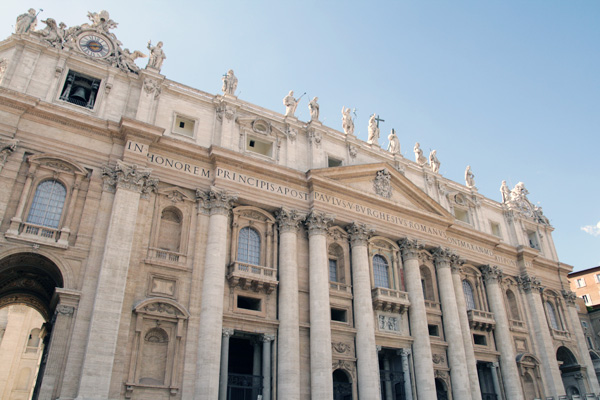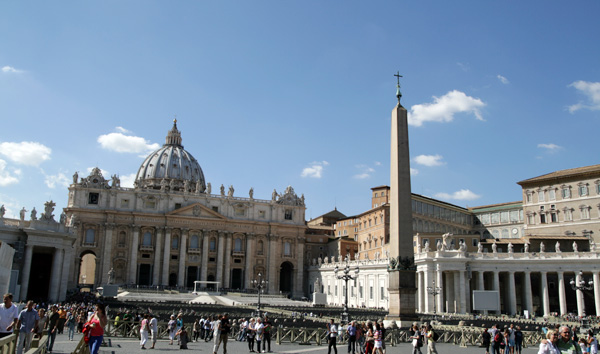 We spent a day at the Vatican City. It's a must-visit if you're in Rome. Hours were spent at the Vatican Museum and the Sistine Chapel. The crowds were absolutely crazy; there were tour groups everywhere! I was practically touching shoulders with other people when we were at the Vatican Museum. But really, it was worth it. Seeing Michaelangelo and Raphael's work on the ceilings and walls in person was worth every sweaty arm accidentally touched.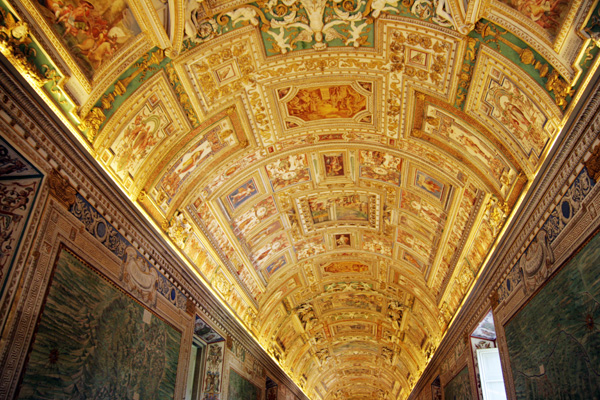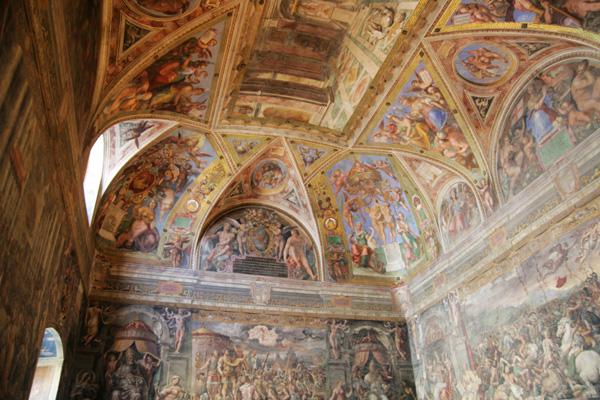 As we enjoyed our Segway tour in Paris immensely, Tim was quick to book one in Rome as well. Even though it was incredibly sunny, I still enjoyed the tour very much. I actually found it more challenging to use the Segway in Rome because of the sheer amount of people I had to manoeuvre the Segway to avoid, which made it even more interesting.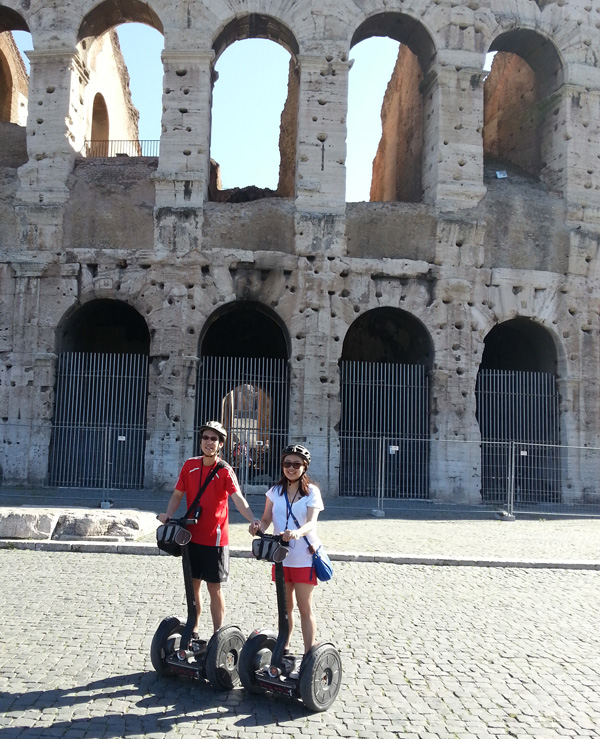 Of course, with the good things come the not so good ones of the city. As the city thrives mainly on tourism, it also comes with lots of scams and people trying to sell you anything under the sun. There were plenty of vendors trying to sell roses to women. What they do is that they pretend to give the rose to the women for free and then harass the men with them to buy it for them. If the men don't pay up, these vendors get angry and start cursing as though the men were the thieves. Many a time we had to walk away from these vendors. There were also plenty of vendors selling cheap scarves, especially around churches. Many churches in Rome and certainly the Sistine Chapel are conservative and don't allow entry to women who are in shorts and sleeveless clothes. These vendors are ready with cheap scarves to "save the day".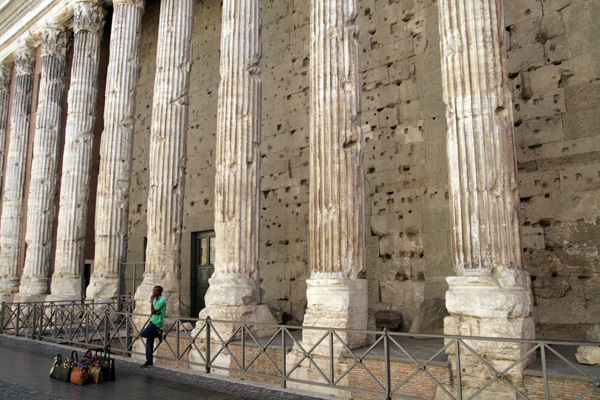 We followed the Tripadvisor for Rome app (the Tripadvisor City Guides apps are fantastic!) and a paper map for places to visit in Rome. Looking at the map now, I can't believe just how many places we visited. And the food … oh the food! I love Italian food and after visiting Rome, I love it even more now. Pastas, pizzas, cured meats, the coffee, the gelato … oh boy, even writing about it now makes me crave for more.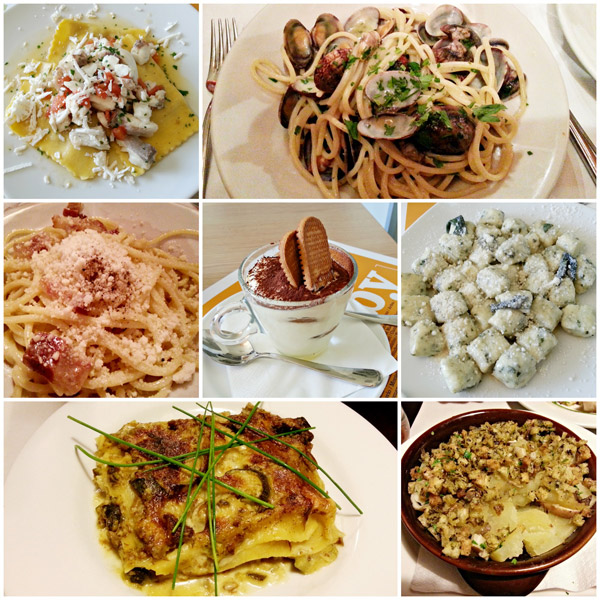 Rome was our Paris. It's our city of love. Despite the massive crowds, worrying about pickpockets and having to steer away from every street vendor we see, we enjoyed the city tremendously and was sad when we had to leave. Tim wasn't sure if he wanted to return to Paris but Rome? Oh most definitely. Hopefully, when we do return (surely we will, for we've done the coin toss at the Trevi Fountain

), we'll be able to visit Florence and Tuscany next.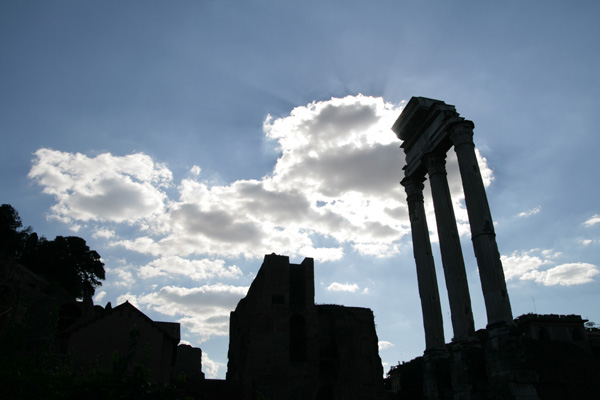 Arrivederci, Roma. We'll meet again soon.
Stay tuned to the next post where I show you my holiday shopping haul!