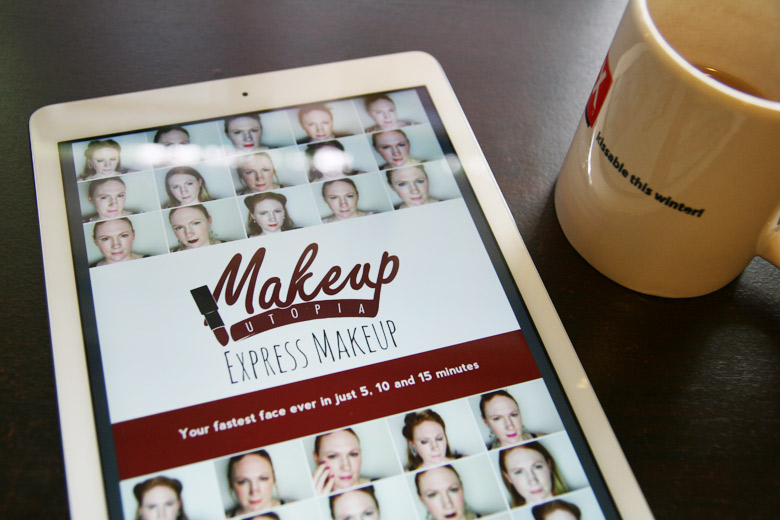 I love supporting bloggers especially when they come up with products and services. It's not easy blogging full-time; heck, I know a thing or two about it. So when favourite bloggers of mine come up with cool ebooks or other products/services, I try to jump on board as much as I can.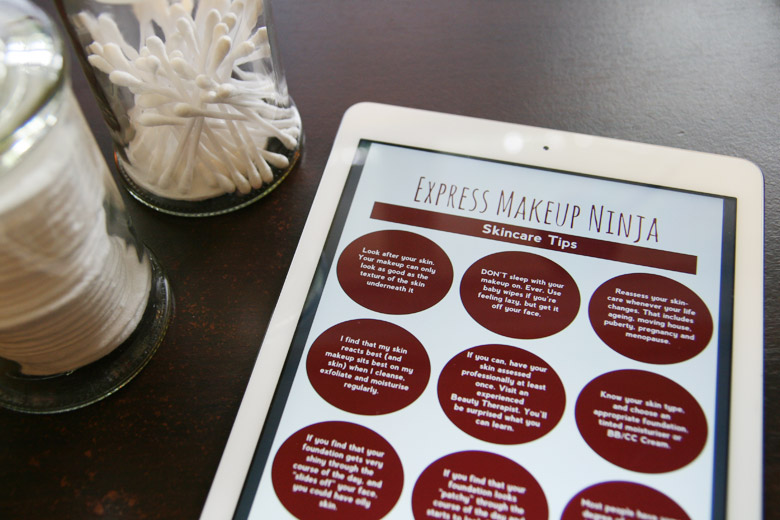 A few weeks ago, I purchased an ebook created by a lovely beauty blogger (whom I'm also proud to call a friend), Sara-May from Makeup Utopia. It's called Makeup Utopia Express Makeup and it's a collection of looks that you can achieve in 5, 10 or 15 minutes. The ebook is targeted to busy ladies who is time-poor but still would like to leave the house not looking like something the cat dragged in. If I had this ebook years ago when I used to leave for work at 6.30am daily, let's just say I wouldn't have people telling me I should wear more makeup to work (a bloke told me that once. True story).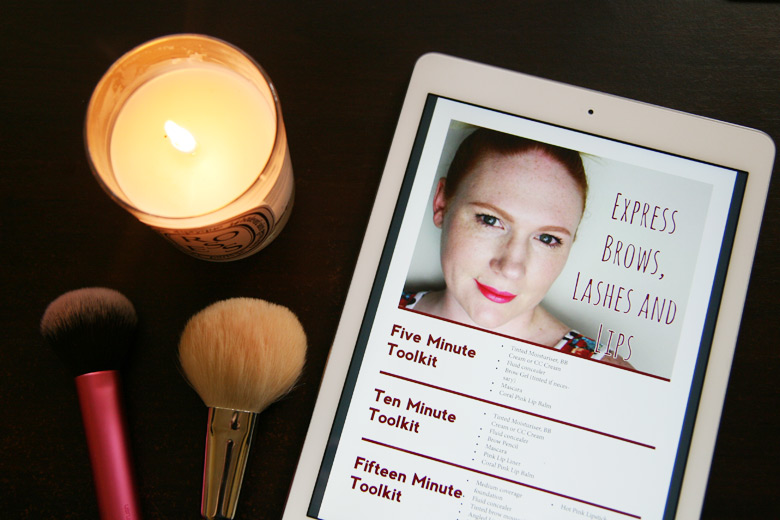 Anyway, today I thought I'd recreate one of her looks for you. It's one of the simplest looks in the ebook and it's something that I would wear on a daily basis, especially when I simply cannot be arsed to put eyeshadow or eyeliner on. It's a polished look that focuses on the eyebrows, lashes and lips. Seriously, most people wouldn't even think you barely have any makeup on!
The look I went for is the Express Brows, Lashes and Lips.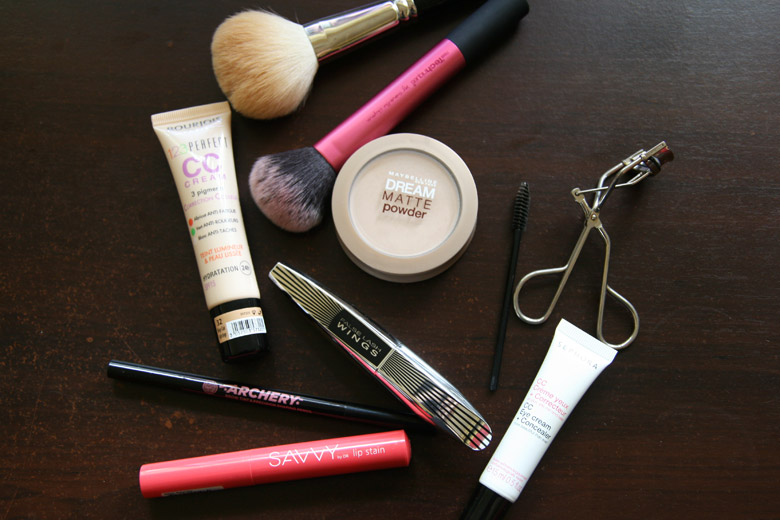 All you need is BB cream, a bit of concealer, mascara, eyebrow gel and a bright lipstick. For this look, I decided to use an eyebrow pencil-brush instead for more defined brows and I used a lip stain instead of a lipstick. Apply generous coats of mascara and you're done. The tutorials for the 5, 10 and 15 min styles didn't call for powder but I applied some on my T-zone.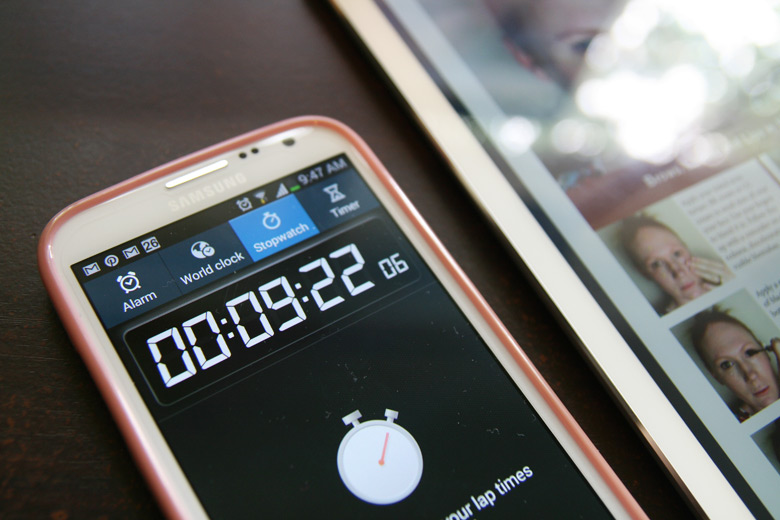 In taking my own sweet time without rushing, this very simple look took me less than 10 minutes to do. If I picked up the pace, it would have taken me an easy 5 minutes to go from blah to ooh-not-bad-can-leave-the-house-now.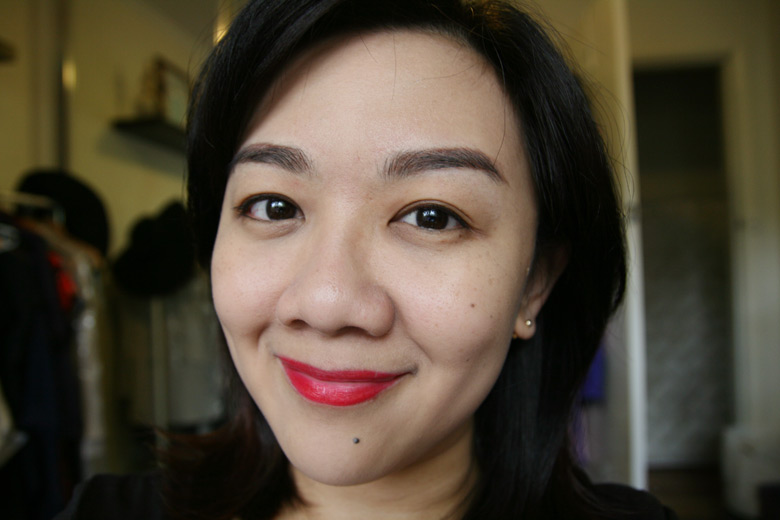 Sara-May has 30 tutorials in the book that you can try out in just 5, 10 or 15 minutes (a total of 10 looks). The photographs and instructions are clear and easy to follow. She also added useful tips on skincare and makeup that you can see in just a glance.
I enjoyed recreating this look and can't wait to try out the other looks in the book. It would be a challenge attempting the slightly trickier ones in just 15 minutes. But hey, challenge accepted! 😀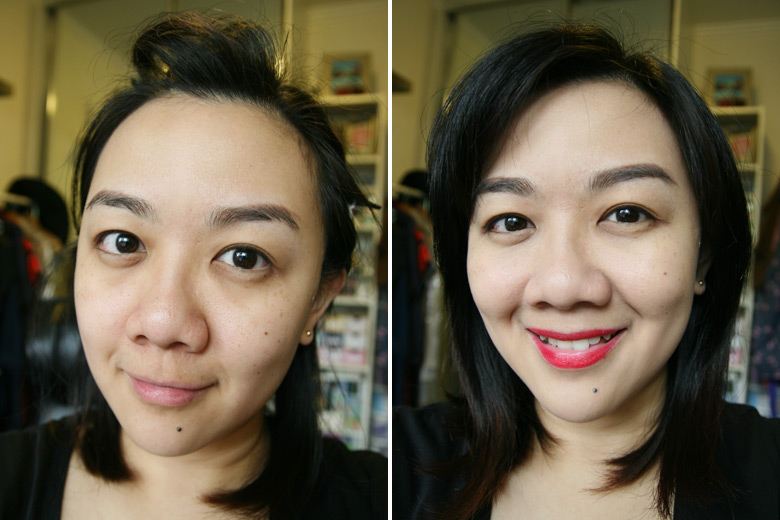 If you're interested in makeup but don't have the time to attempt anything other than blush and/or lipstick, then I highly recommend you check out Makeup Utopia Express Makeup (US$9.99) which can be purchased at her website, Makeup Utopia.
Note: This is not a sponsored post nor am I an affiliate of Makeup Utopia. It's simply something highly worth mentioning and when there's something good to share, why not?