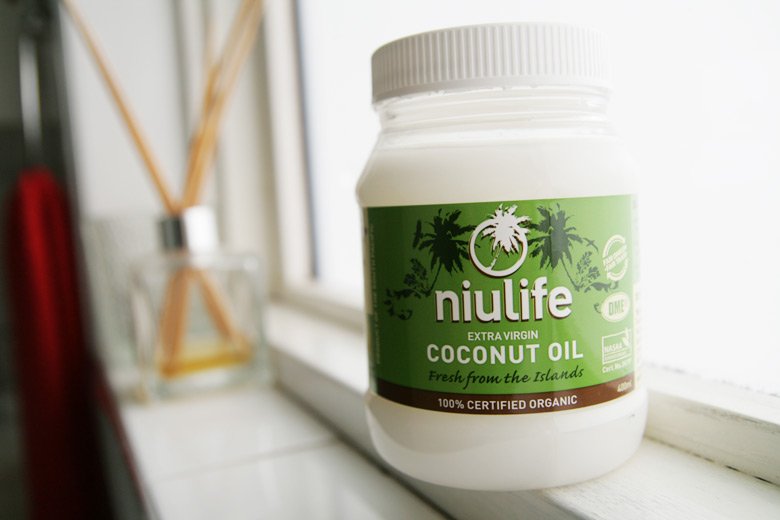 I have a confession to make. I hate coconut-scented … anything. I can't stand the smell of it. It's a peeve I've always had since I was young. The only thing that's coconut-scented that I don't hate but actually like very much is kaya (coconut jam), and that's only if it has a lot of pandan in it.
For years, I've heard and read that coconut oil does wonders to the skin and hair. It's like a miracle elixir especially for hair. I've always knocked the idea off because the thought of applying anything that smells that strong makes me want to throw up. Yeah, it's that bad. I decline requests from brands that offer to send me coconut-scented products for review. Nope, sorry, I can't do it.
So why did I even contemplate it this time?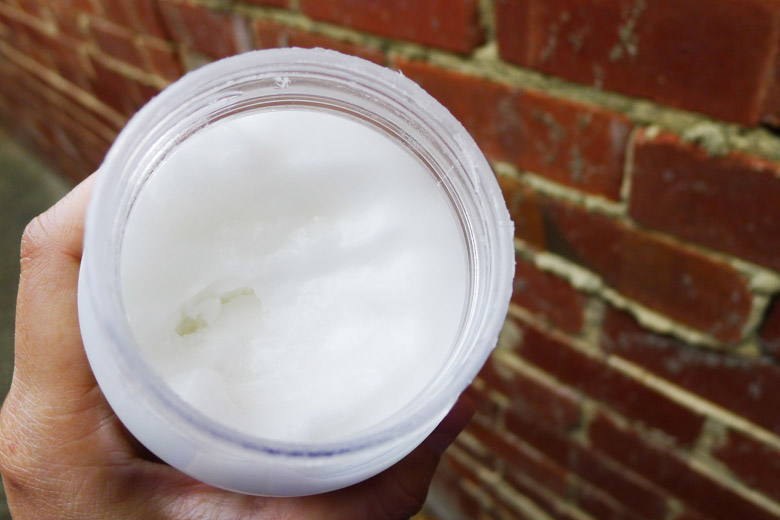 A month ago, I was getting a bit click-happy with Pinterest and I saw images of how coconut oil is used to condition hair. It was also during that time that I watched a couple of videos on YouTube on how the YouTubers used coconut oil to give their hair amazing softness and shine. Now, for the past 2 months, my hair's been fried left, right and centre no thanks to the very hot summer. It was terribly dry, lacked volume at the top, too much frizz and volume at the bottom … all in all, it looked like shit and felt like the dead grass that Janey would pee on.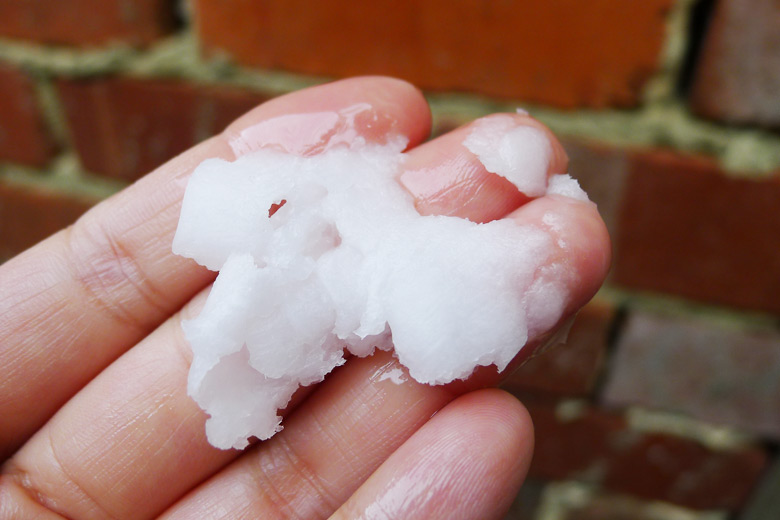 I was desperate, I tell you. The masks I was using didn't help me much, not even my favourite Pantene 3 Minute Miracle Treatment tubes, which usually work a treat. So I decided to bite the bullet and bought a jar of organic coconut oil to try on my hair. Hey, worst case scenario: if it doesn't work and I can't deal with the smell, I'll just make kaya out of it. Nothing's wasted. 🙂
I was particularly interested in trying this method out, which was blogged and pinned by Lara from How Does She.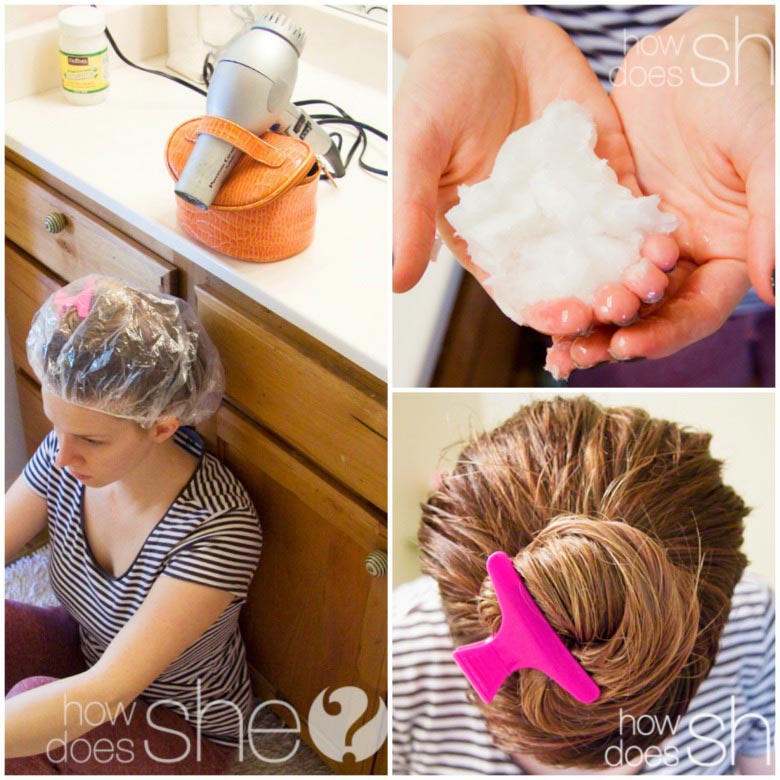 Funny thing was, the organic coconut oil I bought didn't smell that bad. In fact, it smelled a lot like kaya!
I followed Lara's method and used coconut oil as a pre-shampooing treatment. For a couple of weeks, I used it every time I washed my hair, which was every other day. After that I used it once a week. The results were amazing.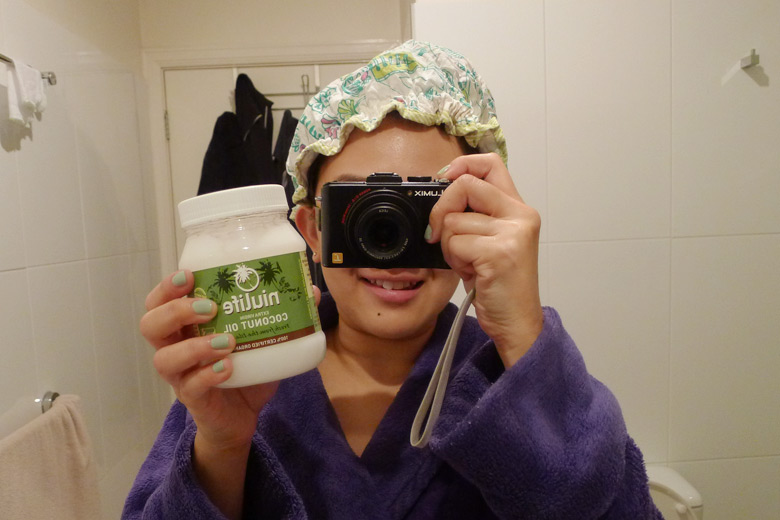 I'm not promoting Niulife, I swear! Any coconut oil will do.
My hair softened many notches without losing volume. My hair was shiny and smooth again. After the coconut oil pre-shampooing treatment, I shampoo-ed my hair twice just to make sure I get rid of all the residue and then I used the Pantene 3 Minute tube. It might sound really full-on but to me, it was like hitting the jackpot on haircare. It didn't weigh my hair down at all. Hello soft and shiny hair!
So that's the story about how coconut oil, something which I've always strongly disliked, saved my hair. It didn't make my hair feel heavy at all unlike the thick and heavy hair masks. This is a treatment I'll be keeping up with from now on.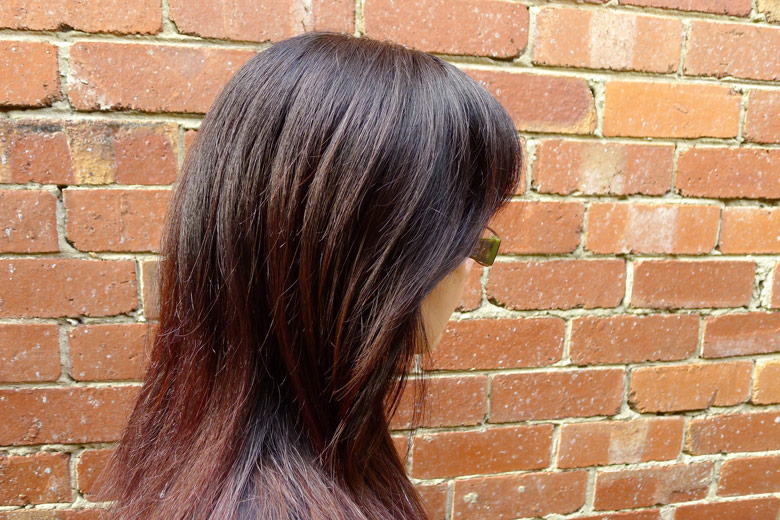 If you haven't tried coconut oil for your hair, I highly recommend it. Coming from someone who really dislikes coconut-scented anything, it's actually not that bad and the scent doesn't linger on your hair after your hair wash.
Have you used coconut oil on your hair or even skin before? How did it work for you?