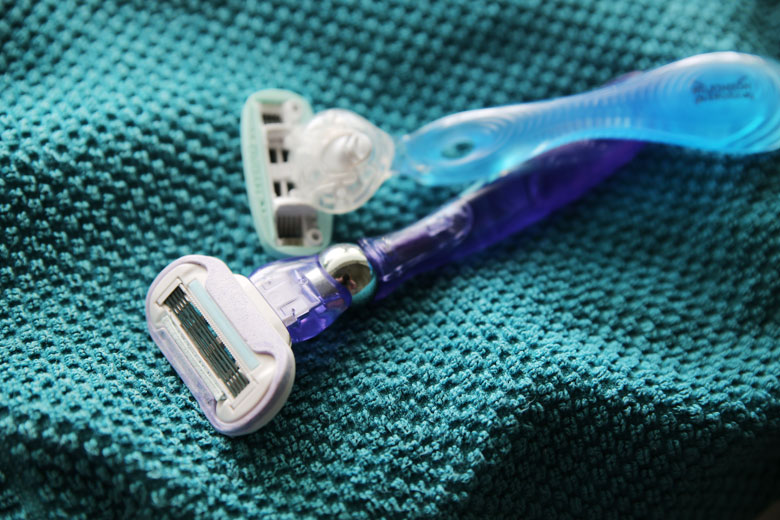 I have a love-hate relationship with the one thing I've been using for the past 20 odd years to remove unwanted hair – the razor. It's the easiest and cheapest tool to get rid of unwanted hair from the armpits, arms, legs and even bikini area, but goodness me, the number of times I've accidentally sliced myself is far too many than I can remember.
Oh I know, I know, I should be using proper shaving gel, hair conditioner or anything slippery to prevent cuts and I do use them. They're great to aid shaving with a razor, of course, but clumsy clogs me will still manage to cut somewhere with the damn razor. 😛 I've tried depilatory creams (hate them) and epilators (don't like them either). So a few years ago, I decided to give professional hair removal a go. I tried IPL out.
IPL is Intense Pulsed Light treatment. It works by emitting a wavelength into the skin, which in the case of hair removal, targets pigment. The light is absorbed by the pigment in the hair. It quickly turns to heat which then kills the growing cells that make the hair. I don't actually have much hair on my legs and while I have hairy arms, the hair's thin in that area, which makes the hairiness far less noticeable. I opted for the armpits as my hair was dark in that area and it was my hair removal method of choice for a couple of years. I even had IPL done on my moustache. 😛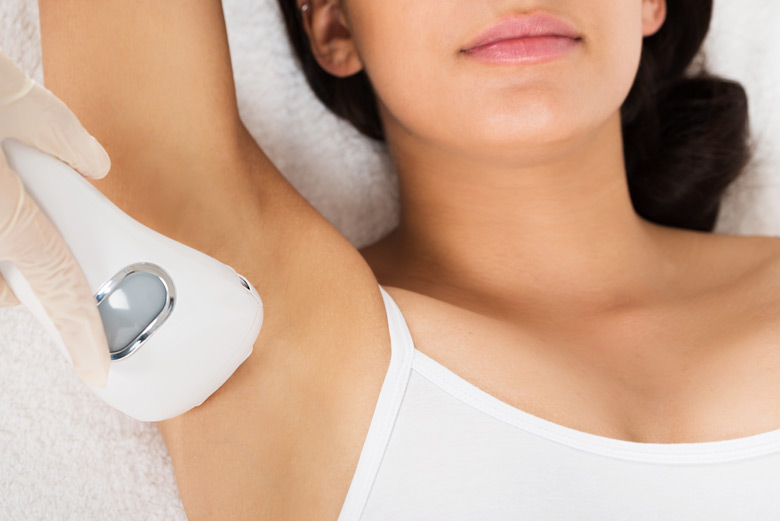 The good thing about IPL is that hair takes ages to grow back and once you've had several rounds of IPL, most of the hair don't come back. I have probably less than 10 strands of hair on both my 'pits now and even though I don't go for IPL treatments any more, most of the hair in that area don't grow back. Many times I'd even forget to shave the last bits of hair because there's just so little of them left!
The reason I no longer go for IPL treatments is that it's expensive. It's almost $100 just to do the armpits and you'd need a few rounds of it to make sure the hair don't come back. Imagine if I had very hairy arms and legs. It would cost a fortune. Okay, I guess there's also another reason I don't go back for IPL – it bloody hurts. It's like being snapped with a hot elastic band over and over. The more sensitive the area (e.g. the middle of the armpit), the more painful the IPL zapping is. My pain threshold is normally quite high but each time I was zapped right in the middle of the armpit, I'd tear up.
Still, will I go back to IPL some day? Yes. In fact, I've been thinking of going for a couple of rounds of IPL just to fully get rid of all of the hair from my armpits. I hate waxing and prefer to avoid as much in-grown hairs as possible. I don't think I'm ready for the bikini area just yet though. *gulp*
But till then, I'll stick with the humble razor. Just need to keep my fingers crossed to be a heck lot more careful not to nick myself again!
What about you? Do you get your unwanted hair professionally removed with IPL, waxing, etc? Perhaps you use an epilator or depilatory creams? Or do you stick to the humble razor?