I first heard of Popbasic from Norlin last year. At that time, it was the height of beauty box subscriptions. So many of them were popping out left, right and centre. I thought it sounded interesting but I quickly dismissed it because really, do I need another subscription service? Don't I have enough shit things already?
Wait, don't answer that.
A few weeks after reading Norlin's post, we caught up during a media event and my jaw dropped when I laid eyes on this utterly stunning emerald green pleated maxi skirt she wore. Whaddyaknow, it was from Popbasic. After mulling it over it for days, I decided to try it out. I reread that post of hers and this time, I realised that Popbasic isn't actually a subscription service.
So what is Popbasic? Each month, they release a microcollection of classic pieces for under US$100. It's never just one item. You get an item of clothing and an accessory or two in each collection. Each collection is carefully curated by co-founder Madeline Veenstra, a gorgeous Aussie chick who's living in New York. The thing about Popbasic is you rarely get trendy pieces. It's exactly as the name suggests: you get classic pieces that form your wardrobe and the designs are evergreen. You can wear them all year round.

Best thing about Popbasic? You're not committed to buy every microcollection. It's not a subscription service where you're stuck buying things you don't know of and may not even like. You'll get a preview of the microcollection on their Facebook page a month before it's even released. It gives you time to decide on whether you want to get it or not. I think it's great that it allows you time to think it over so that you don't end up rushing to buy something that may not suit you. Then again, Popbasic is so popular that every microcollection sells out. Fast.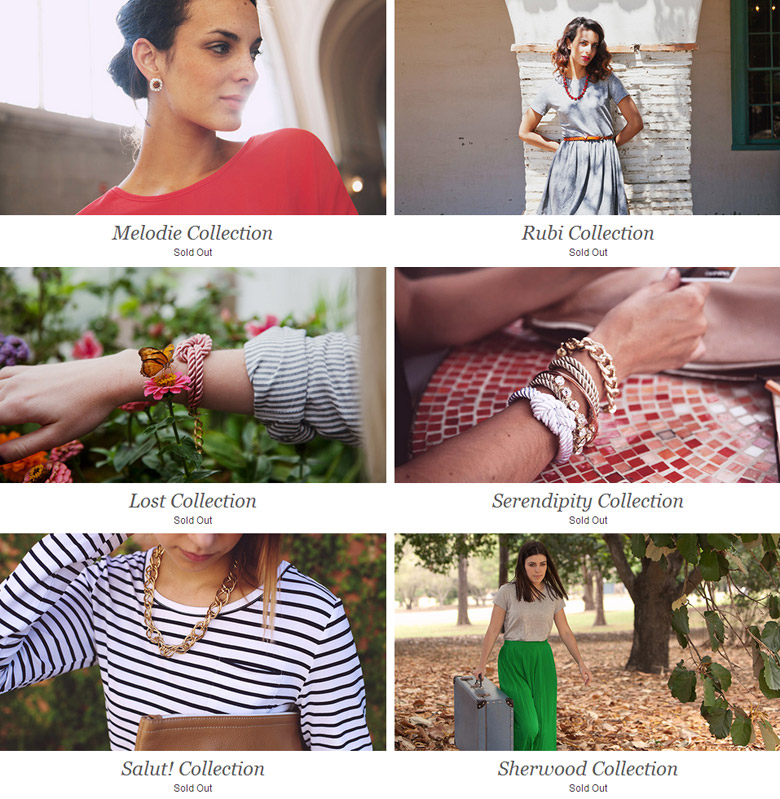 The first microcollection I bought was the Salut!. I was so impressed at how quickly I got the parcel from the US (just over a week). The Le Breton top, to date, is the most highly requested item on Popbasic. Everyone wants it back! The top is of good quality and is very comfortable. What drew me to the collection was the tan leather clutch that goes with EVERYTHING.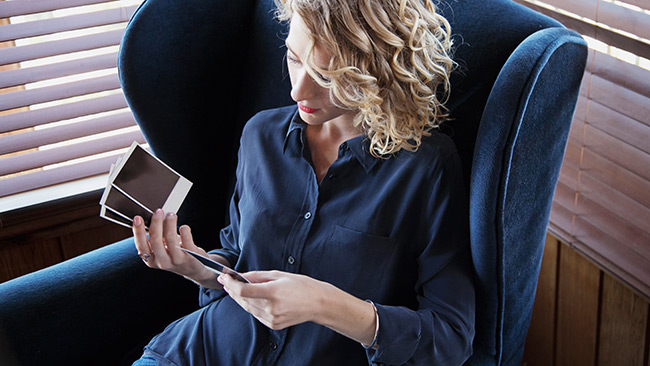 The silk shirt from the Sunday collection
I've since purchased 2 more collections from them, which is the Rubi and the Sunday. I've probably worn the grey marl dress to death now. It's just so comfortable! I wore this most weekends in summer and I can imagine wearing this with tights and boots in winter too. The most recent addition is the Sunday collection, which has a dark blue 100% silk shirt and a couple of wishbone accessories. Such lovely pieces.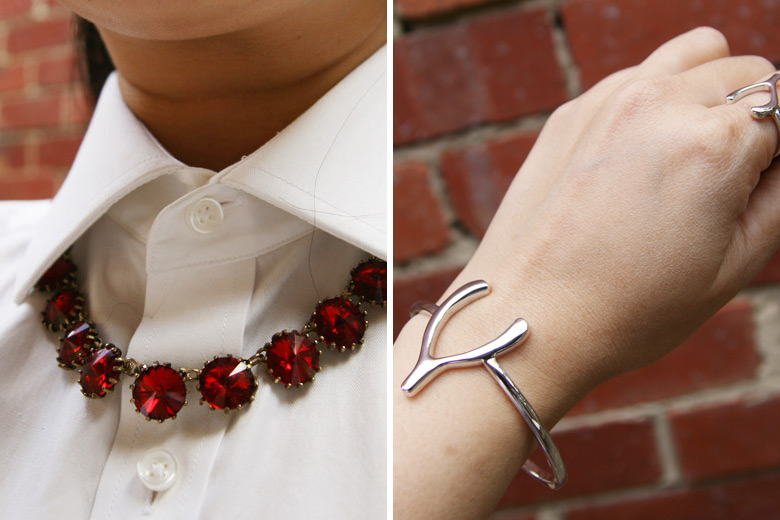 I introduced Popbasic to LeGeeque and that woman is hooked. You should have seen her Polyvore sets on how she styles each collection. They're fabulous! Now that Norlin, LeGeeque and I are Popbasic fans, we also have a bit of a problem because the chances of us wearing the same item of clothing at once are high. Nowadays, if we're to catch up, we have to coordinate with each other by simply asking "err are you wearing anything Popbasic today?" 😛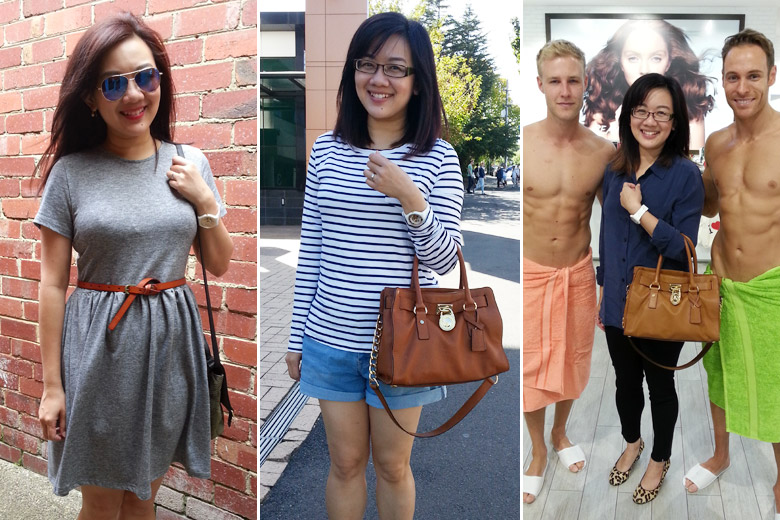 L-R: Grey marl dress and leather belt from the Rubi collection, Le Breton top from the Salut! collection and the silk shirt from the Sunday collection (please don't excuse the two hotties).
By the way, I wasn't sponsored to sing praises about Popbasic. I don't get a commission if you make a purchase via my recommendation (Update 27 June 2014: I'm now an affiliate with Popbasic so if you do purchase a collection via my affiliate link, I will get a $15 credit note. It will be of no extra cost to you but you'll be helping me a great deal in, er, getting my next microcollection! Would really appreciate your support; a girl finds it hard to say no to accessories. 😛). All of the microcollections that I have were purchased by me. The reasons I'm so impressed with it are 1) the collections are gorgeous, 2) you actually get to vote on what you'd like for future collections and best of all, 3) the service is excellent. I haven't experienced such fantastic customer service from an online store in ages. Maddie is very friendly and will make damn sure you enjoy your shopping experience with Popbasic. She takes feedback very seriously and that's a gem in online retail.
Now that is the sort of brand and business I'm more than happy to talk about for many, many paragraphs, for absolutely nothing. (Update 27 June 2014: I get a credit note now if you do. Many thanks!)
If you haven't checked out Popbasic yet, I highly recommend that you do so. Maddie also does podcasts on Popbasic every now and then and you can listen to them on SoundCloud. Sometimes, you might even get a little goodie from the podcasts. Not telling you what it is; just go listen! 😉
Have you gotten any of the microcollections from Popbasic? Which one's your favourite?