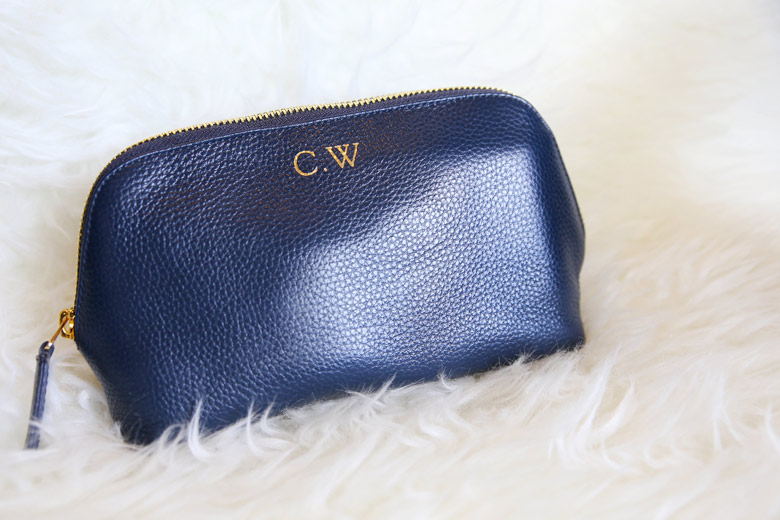 Okay, I think by now you'll know that I only do these sort of "what's in my bag/what's in my makeup bag" posts whenever I get a new bag to *ahem* show off, so today's no different. 😛
I picked up a new cosmetics pouch over the Boxing Day sales and I thought I'd show you what it looks like. It's a monogrammed leather pouch from Monpurse. I first heard of Monpurse when I saw a slew of photos of monogrammed Monpurse clutches styled and posed by fashion bloggers on Instagram. I'm guessing that their purses were sent to them by Monpurse (even though none of the ones I saw disclosed the fact. Naughty naughty!). Anyway, I checked the website out and thought the prices weren't too bad for monogrammed leather goods so I decided to get a monogrammed clutch for myself. I ended up liking it so much that when Monpurse had their Boxing Day sale, I decided to get a coin purse and cosmetic pouch too!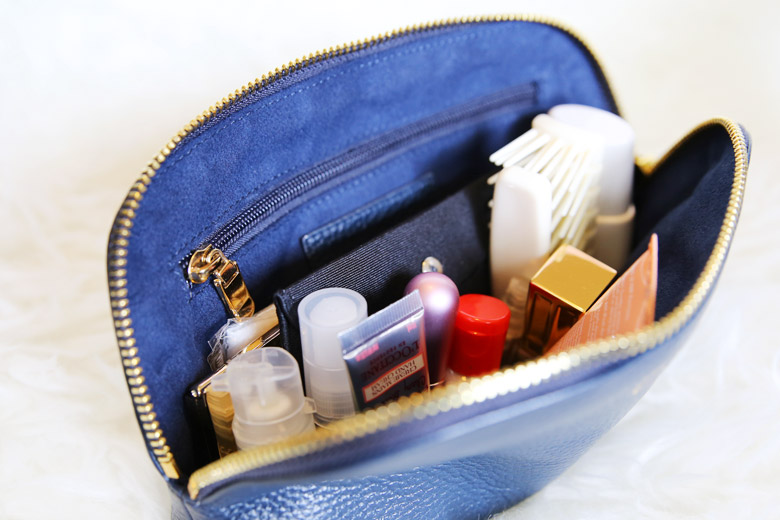 The one I got is in navy blue pebbled leather and gold zip and foiled letters. It's utterly gorgeous; the leather is buttery soft and smooth and thick sueded lining the inside of the pouch.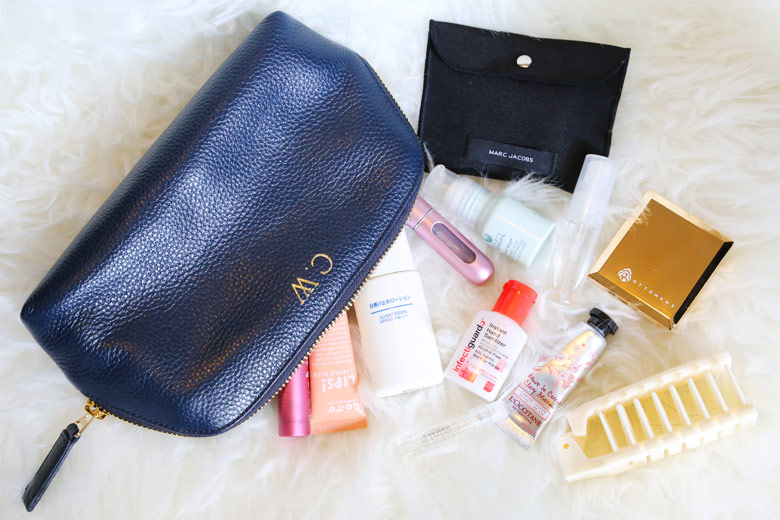 As far as makeup bags go, I don't actually carry makeup with me in that bag other than a few lippies. It's more my "in-case-shit-happens" bag than makeup bag, really. Most of the items in the bag are the same as what I had before with just a few new additions. For descriptions on each item, please check out my last "what's in my makeup bag" post here. This post is more about the pouch, as you can tell. 😉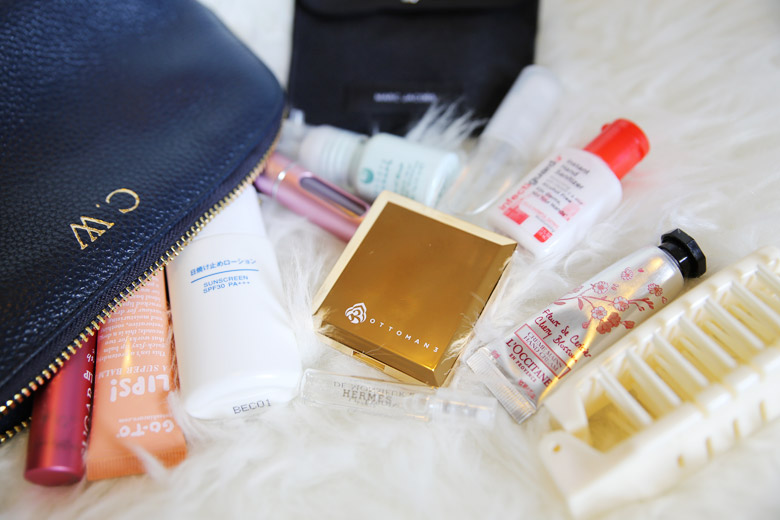 If you're considering getting monogrammed leather goods, do check Monpurse out. They're high-quality items and the monogrammed letters look good. They've recently starting stocking their products in MYER Melbourne CBD and MYER Sydney CBD. Their flagship store is in Paddington, Sydney. If you're in the vicinity, have a look at what they have. I haven't been to any of the stores as I got mine online.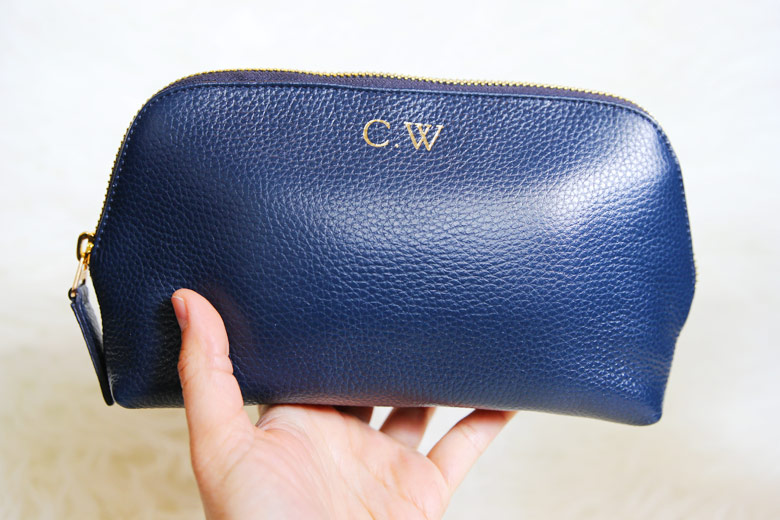 I'm currently waiting for my fuchsia coin purse to arrive. Apparently it's really popular and had to go on pre-order. Damn. It had better be worth the wait! 😛
Have you tried anything from Monpurse? Are you a fan of monogrammed goods? I don't mean Louis-Vuitton-style of monogram but personalised monogrammed initials. Yay or nay?