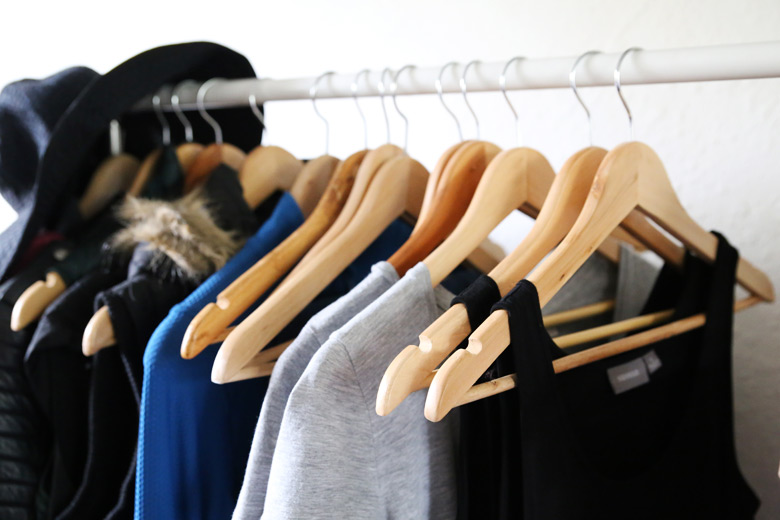 My clothing choices have changed a lot over the years. Before I moved to Australia, I was often seen in colourful T-shirts with logos, colourful skirts and jeans. While I'm still living in jeans, gone are those colourful T-shirts. They've been replaced with dark colours like black, charcoal, grey and blue. Black is, after all, a typical Melburnian colour and given that it doesn't make me look too big, I'm more than willing to comply. 😉
Up to a few years ago, I wouldn't contemplate the idea of owning multiples of the same clothing and accessories. I already had that T-shirt in the same colour, why would I buy the same one in the exact colour that I already have? But as my clothing choices evolved, I realised that when I like one particular item of clothing, I tend to wear that piece often. So much so that right after I've washed it, I'd wear it again. The best way to go about this and not wearing my favourite clothes out so quickly was to get multiples of the same clothing, in not just the same design, but also the same colour.
To date, I have 3 T-shirts from ASOS that are exactly the same. I have 2 denim shorts that look very similar to each other that I bought from the same shop. I love the black sleeveless shirt from Sussan so much that I bought 3 of them in black in the space of a month. I own 5 pairs of my favourite jeans that are from the same shop, same range, same model and same colour. I also have about 5 pairs of running tights that are the same brand, range, model and colour.
So while it might look as though I'm always wearing the same clothes and that I never wash them because I'm always wearing them, trust me, they're copies and I do launder my clothes regularly. 😛 I'm very happy and comfortable with my style now and to be honest, I don't foresee it changing in the next few years or so. The only colourful items in my wardrobe now are activewear as they look much better when they're colourful.
I believe I've found my "uniform" and I couldn't be happier. 😀
What about you? Undies and socks aside, do you own multiples of the same clothing in even the same colour? Or is that not an even fathomable idea?