This week, I'm doing a brand focus on L'Oreal to celebrate the Virgin Australia Melbourne Fashion Festival (formerly known as L'Oreal Melbourne Fashion Festival). This brand focus is not sponsored content.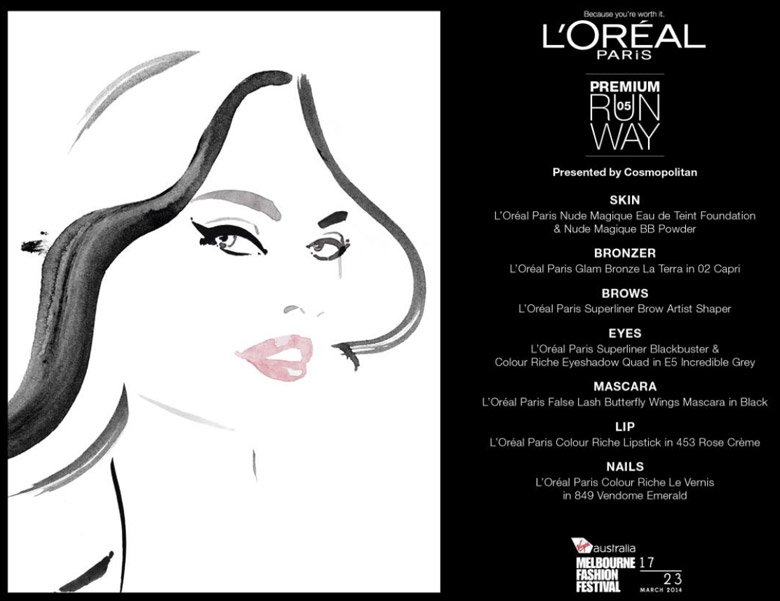 L'Oreal Paris is really amping up the winged liner look big time this year. There are plenty of winged-liner looks that are gracing the runway and I thought I'd try to recreate one of them. Now I'm no makeup expert so it's just my interpretation of the look with the products that were used. I don't have all of the products mentioned in the look book so I substituted with other L'Oreal products instead.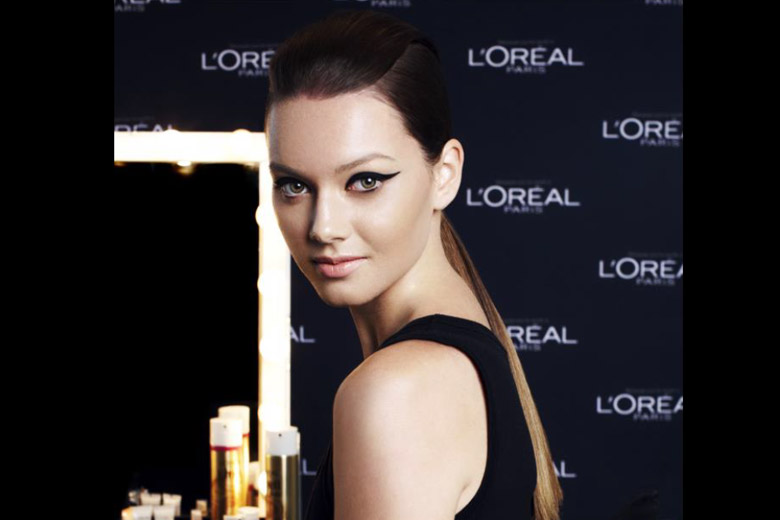 The look I recreated came from the one made for Runway 5 (by Cosmopolitan). As you can see, that model had one heck of a winged liner. Think Sharpie pen all over the lid and extending that to where the brow ends. The Super Liner Blockbuster really is like a Sharpie and makes drawing that much eyeliner on much, much quicker.
I didn't extend my eyeliner all that much but I had fun using that black marker-like eyeliner all over my eyelids. I was like a kid colouring her eyes with her mother's makeup pencil. All that eyeliner was probably a bit too much for me but I have to say, I did enjoy recreating the dramatic look especially with such big, er, wings. I used tape at the corner of my eyes to make sure I get that precise flick and I got it!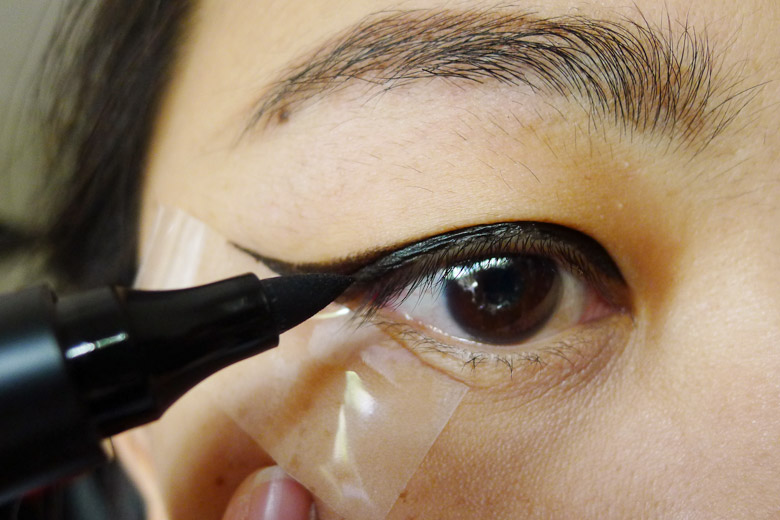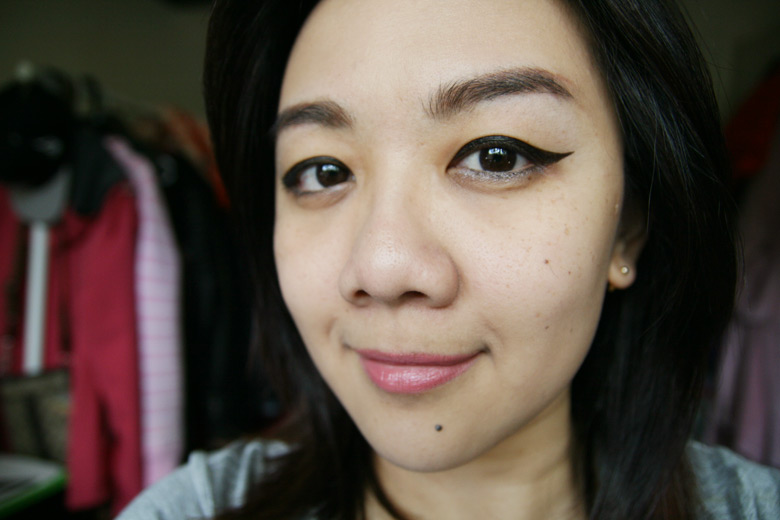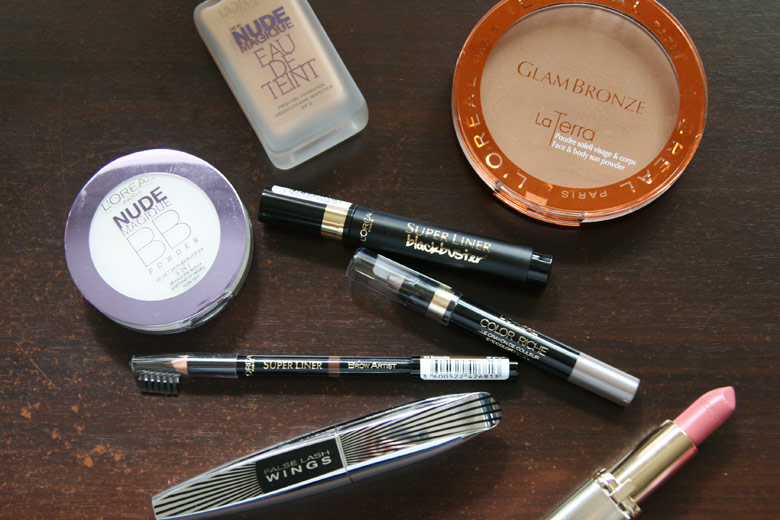 Products used:
Nude Magique Eau de Teint
Glam Bronze La Terra Face and Body Sun Powder
Nude Magique BB Powder
Super Liner Blockbuster
Super Liner Brow Artist
Color Riche Eye Color Pencil in Smoky Taupe (undereye)
False Lash Wings Butterfly Effect Fibers Mascara
Color Riche lipstick in 378 Velvet Rose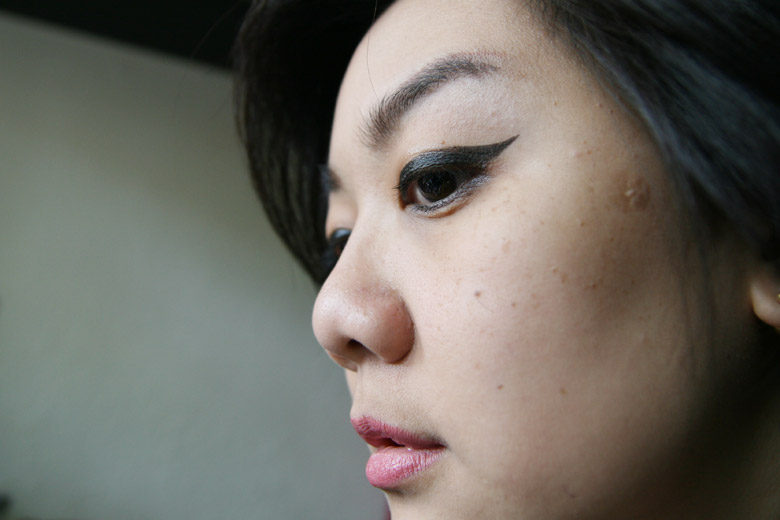 Is this something I'd do again and actually wear out? Probably not with that much eyeliner but I definitely want to create a more dramatic winged look instead of my usual mini flicks.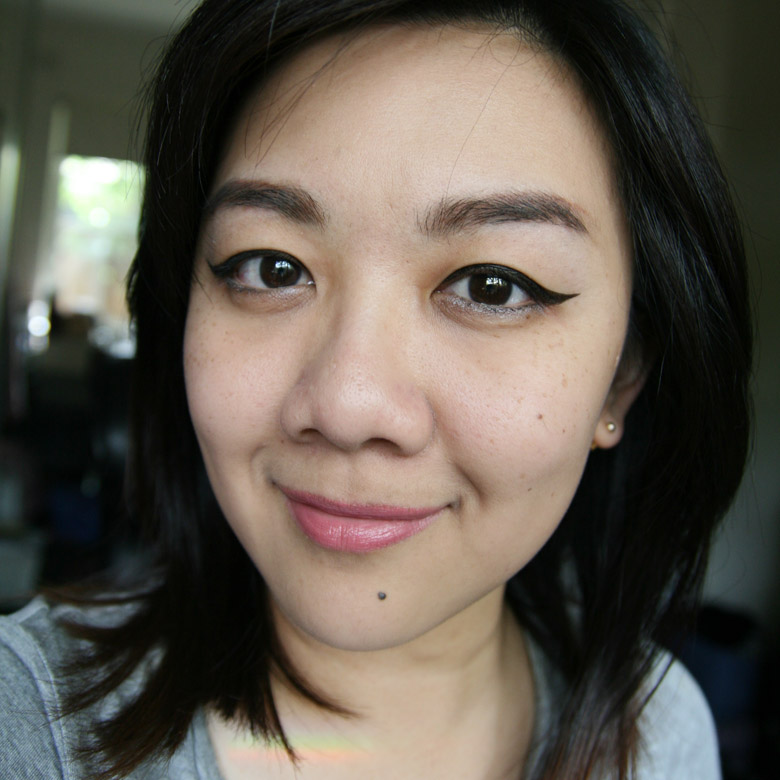 What do you think? Is this something you'd try out?
Disclaimer: All L'Oreal products were provided for editorial consideration.