First of all, may I just say, thank you so much for the amazing response on the preloved makeup sale! Thanks to all who purchased some goodies and to those who helped me spread the word on social media and to their friends and family. The beauty-loving community of bloggers (that's you!) and non-bloggers (that's you too!) are truly wonderful. What will I do without you? *sniff*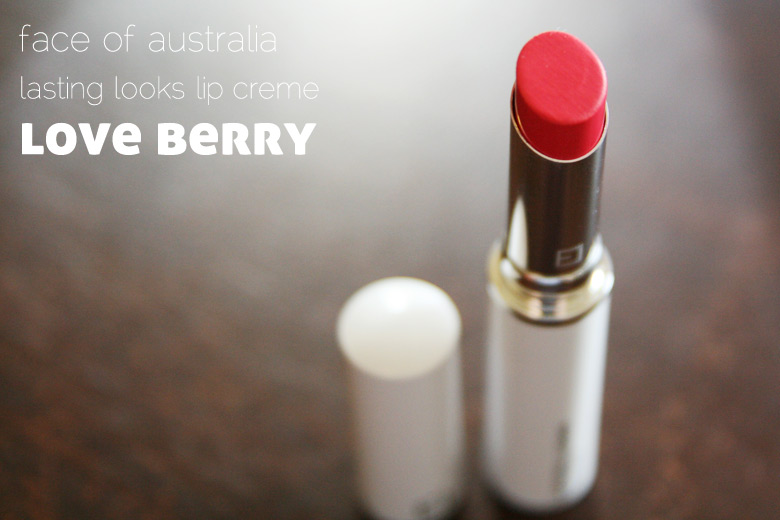 Today's post is a quick one as I spend the day cleaning out the makeup and packaging items to be sent to the respective buyers (plus I'm still recovering from chocolate over-indulgence over Easter. Ahem.). I used to just categorise lippie swatches under Quickie Mentions but I figured I'll give them a special category called Read My Lips instead. It's one of those ideas I got while in the shower, so don't mind me.

I'll be honest; I didn't used to be a fan of Face of Australia lipsticks. As beautiful as the colours, texture and longevity are, they smell and taste something awful. I don't like the waxy, back-in-the-90s typical lipstick scent and taste, which was what most Face of Australia lipsticks had. May I just shout a loud Hallelujah for their new Lasting Looks Lip Cremes for they have finally gotten rid of that yucky taste of wax. It's now a subtle hint of vanilla. It's not the best but it's a vast improvement from the previous lipsticks. It's not drying on the lips although I do still prefer to slap on some lip balm prior to applying this lippie.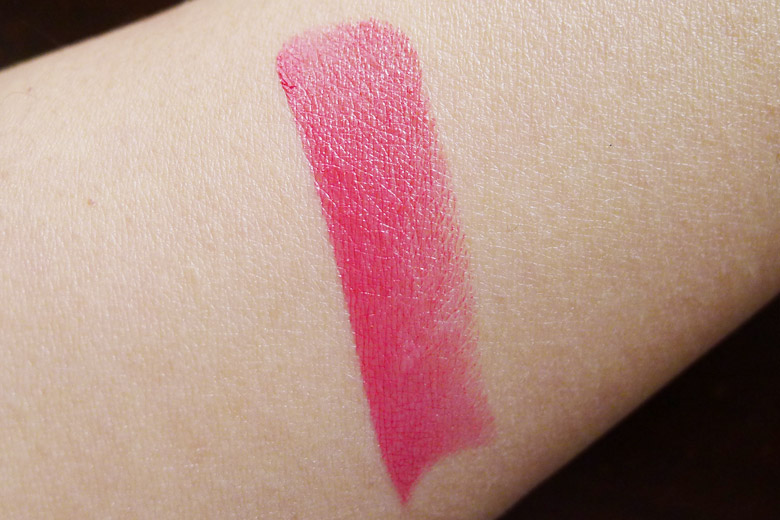 This amount of colour came from just one swipe of the lipstick.
The Love Berry is such a beautiful shade. It's a punchy cherry pink, is highly pigmented and when they say it lasts, oh boy it sure does. This lasts through meals and drinks. When the top layer of the lippie disappears as the hours go by, what is left on the lips is a lovely stain of pink. I actually like the slightly-faded, stained pink effect on the lips instead of the initial application. So pretty!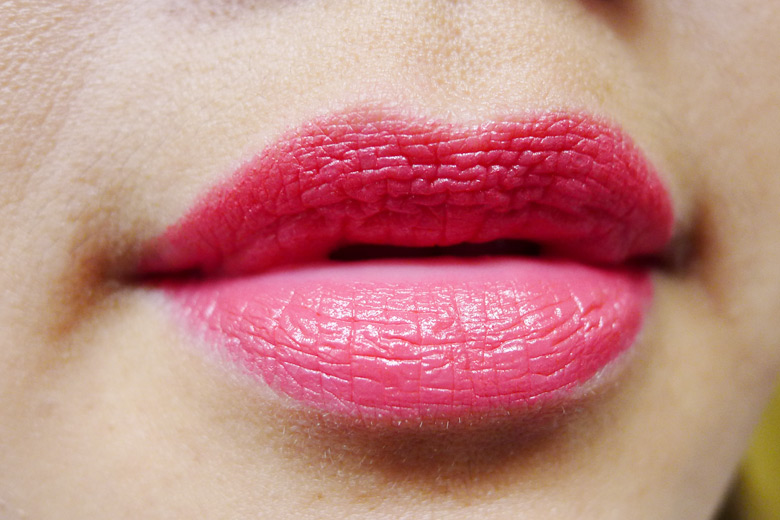 If you're thinking of trying out a Lasting Looks Lip Creme from Face of Australia, I highly recommend the Love Berry. Lasting power is good and it doesn't taste weird. Me likey!
Face of Australia's Lasting Looks Lip Cremes retail at AU$10.95 each. Another pretty yet bargain for your makeup bag, maybe?