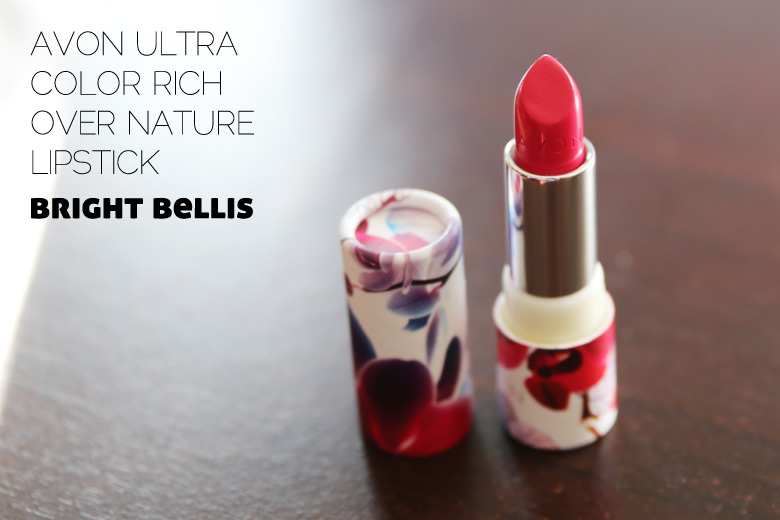 I must admit, I haven't been giving AVON lippies much thought until quite recently. I've tried a number of AVON lipsticks before but none of them have impressed me. Most if not all of them were drying, waxy and did not feel good on the lips. That is, until this little number came along.
The cardboard packaging reminds me very much of Paul and Joe's lipsticks. They may not look classy and sophisticated but to me, they're fun, pretty and stand out from the conventional black glossy packaging. The shade that really made me go wow was the Bright Bellis.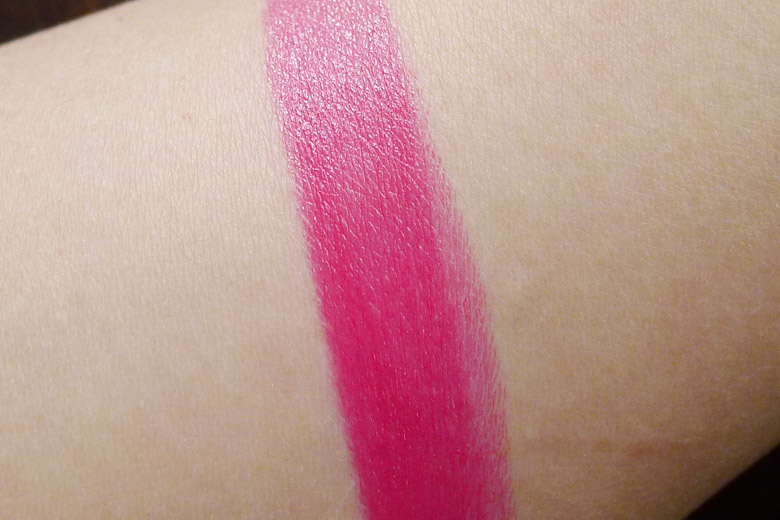 Bright Bellis is a bright, punchy hot pink that I absolutely adore. The lipstick is creamy, glides on easily and isn't drying on the lips. It gives the lips a satin-like finish but when you blot with a tissue a few times, it looks like a matte stain on the lips. Speaking of stain, oh boy, this lipstick sure is long-lasting. You'll need a makeup remover to fully remove the lippie because just rubbing it off with a tissue won't do. It doesn't smell waxy and cheap as well, which is another big plus in my books.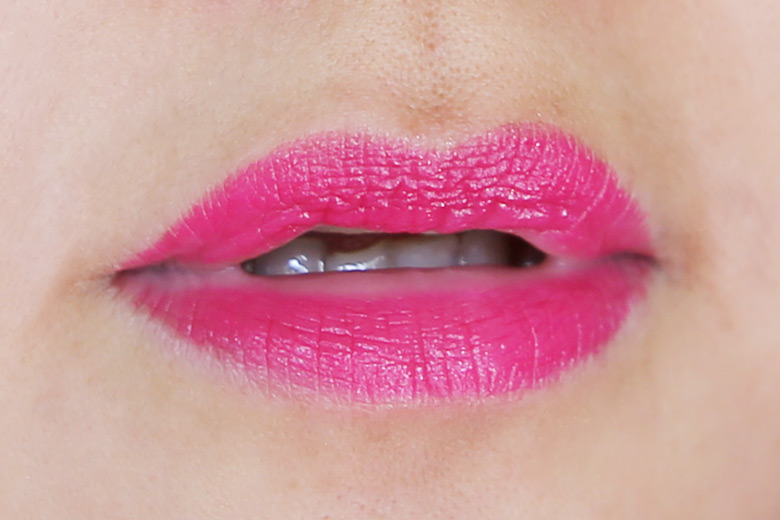 Colour me impressed, AVON. You've aced it with the packaging AND lipstick quality this time. I give this an enthusiastic thumbs up.
AVON's Ultra Color Rich Over Nature lipsticks retail at AU$19.99 each and are available in 5 shades. You can now shop for AVON products online. At the time of writing, the Over Nature lipsticks are currently on sale at AU$11.69 each. That's a great price for a good lippie!
Disclaimer: This product was provided for editorial consideration.