THE GIVEAWAY IS NOW CLOSED. THANK YOU FOR PARTICIPATING!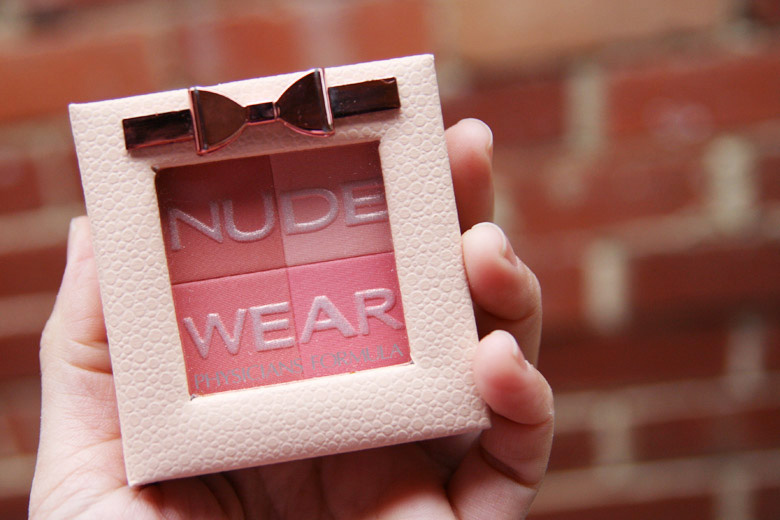 An often overlooked brand for beautiful blushes is Physicians Formula. If you don't believe me, do check out the Physicians Formula shelf at Priceline and you'll know what I mean. Shoe lovers, you have to check out the one that has an over-spray of a high-heeled shoe. So pretty!
A few weeks ago, a number of Physicians Formula goodies landed on my desk and one of them was the Nude Wear Glowing Nude Blush. Being a blush fiend, it was the first thing that caught my eye and naturally, I had to show you as well.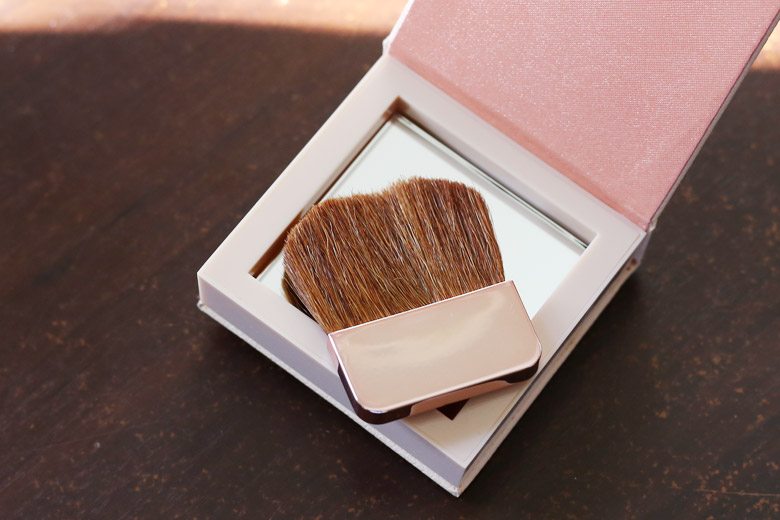 If you're a fan of rose gold, then you'll be interested to know that the bow on top of the packaging is rose gold. If you turn the blush on its back, you can open the flap where you'll find a mirror and a small brush with a rose gold handle. The brush is all right; it's not hard with lousy bristles but I'm still sticking to a proper blush brush for this. The pale pink pebbled faux leather and rose gold details make this a pretty blush to behold.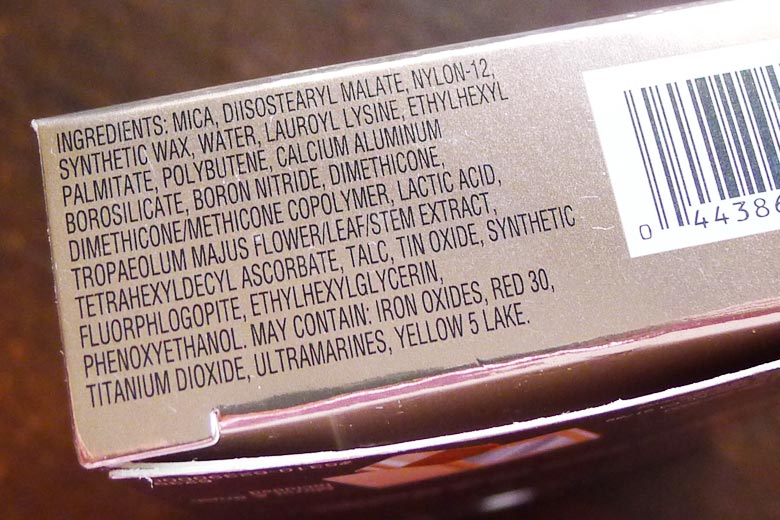 The words NUDE WEAR are from silver over-spray. It makes the blush very shimmery, which I'm not a big fan of. However, when the embossed word wear down, you get a more muted, natural blush. Anyway, it isn't a big deal at all because the over-spray disappears after only just a couple of swipes with the blush brush. It was there to look pretty and capture your eye.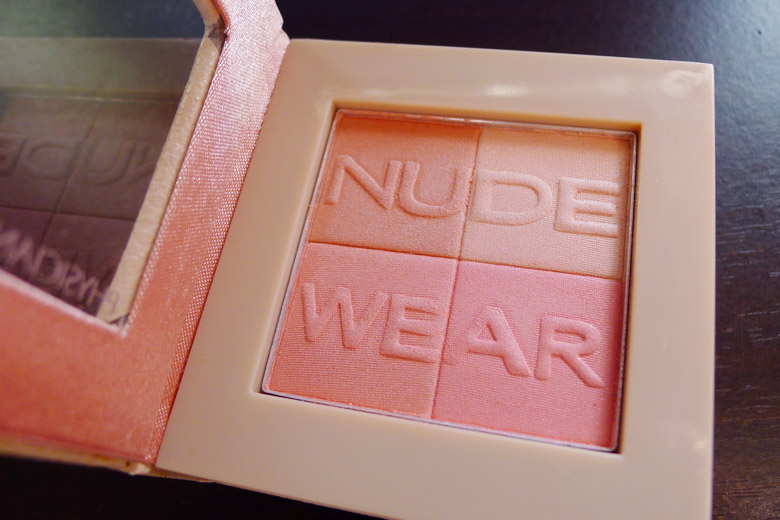 The over-spray disappears after a couple of swipes with a brush or fingers
The Nude Wear blush is a sheer one. It leaves a very natural soft pink flush on the cheeks. A stiffer brush will render more colour payoff (thanks for the tip, Paris B!). I ended up using my fingers and I got more colour on my cheeks compared to using a brush.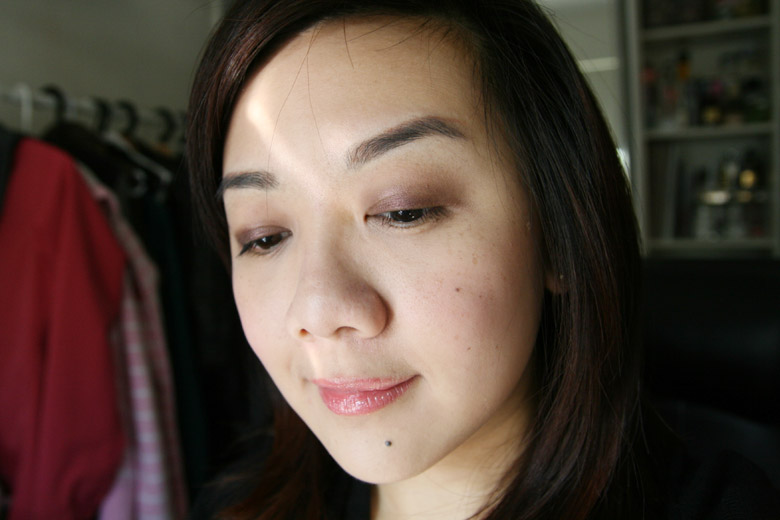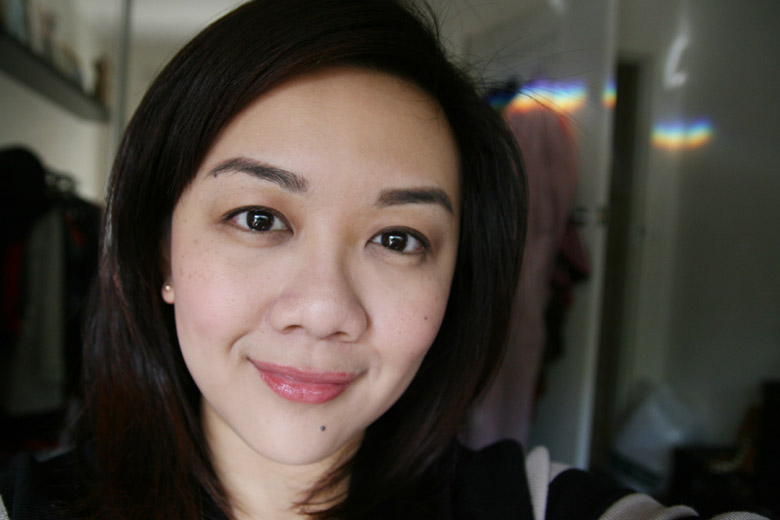 If you're a sheer blush lover, then I'd say go check this one out. The packaging alone made me go aww. 🙂
Physicians Formula Nude Wear Glowing Nude Blush retails at AU$21.95 and is available at selected Priceline stores nationwide.
Now to the best part of the post: as I've been given a lot more makeup than I need, Physicians Formula has kindly agreed to me giving all of these away to one lucky reader!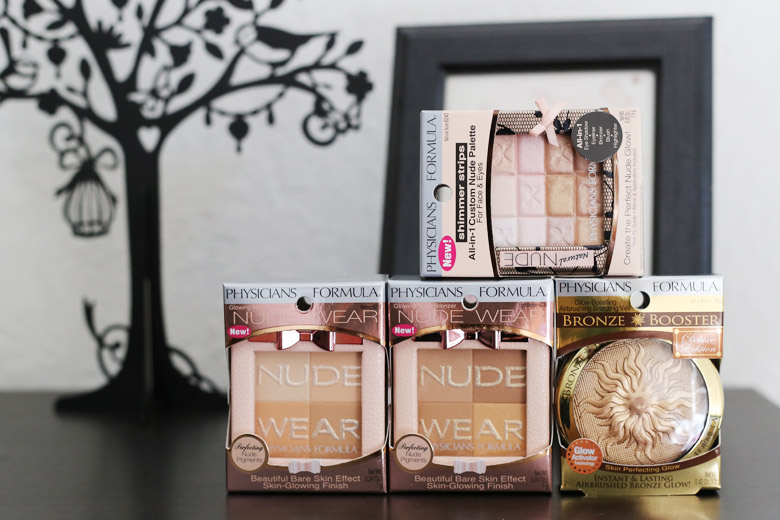 Here's what one lucky reader will win: Nude Wear Glowing Nude Powder, Glowing Nude Bronzer, Shimmer Strips All-in-1 Custom Nude Palette and a Bronze Booster. That's one heck of a glowing skin for the winner. 😛
HOW TO ENTER:
Simply enter a comment below, telling me:
1. Which country you're from. (this giveaway is open internationally)
2. What movie you watched lately. (you can tell I'm running out of questions! 😛 )
TERMS & CONDITIONS:
1. This contest is open to Australian and international readers.
2. The total value of the prize in the contest is AU$114.80.
3. Anyone can enter the competition regardless of whether you've won anything here before.
4. Only one comment per contestant will be accepted.
5. Please keep it clean and spam-free.
6. The closing date for this giveaway is 15 May 2014.
7. One (1) winner will be selected at random. The winner of the giveaway will be announced in the Competition/Giveaways page. Winners will also be notified via email.
8. The winner will be required to submit his/her name and contact address to Beautyholics Anonymous, who will be sending the prize out (please read Beautyholics Anonymous' privacy statement for more information).
9. The winner must respond to the notification email to claim the prize within 5 working days.
10. Beautyholics Anonymous reserves the right to change the terms of this giveaway at any time.
Good luck!
Disclaimer: This product was provided for editorial consideration.