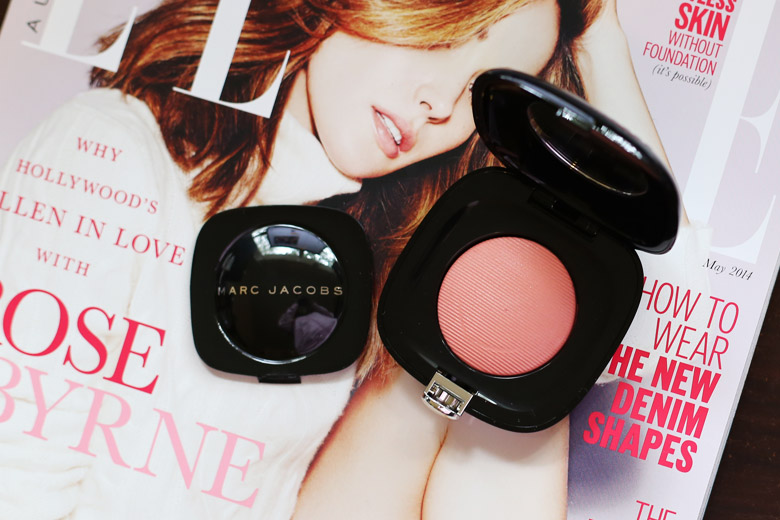 When I was in Europe last year, the one brand I was highly looking forward to checking out at Sephora was Marc Jacobs. Shop after shop, country after country … none of them stocked Marc Jacobs Beauty. Not long after I was back in Melbourne did they start selling them.
*facepalm*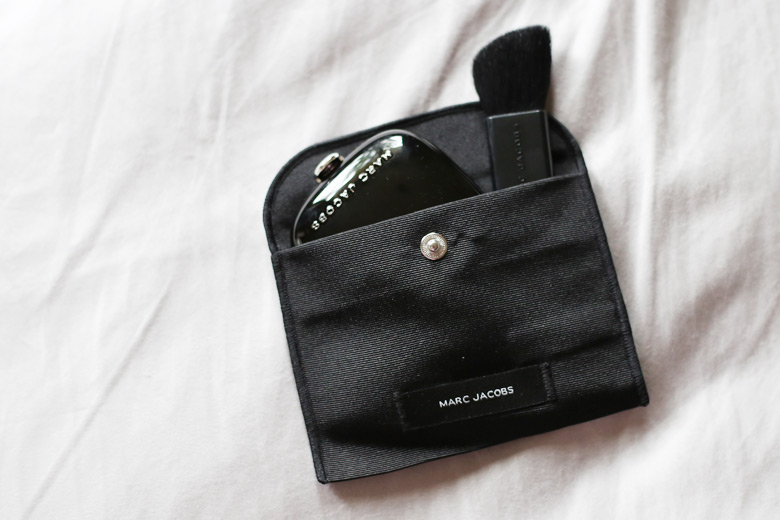 Look, I know they're most probably overhyped. And most likely overpriced too. But when a girl's on a mission to look for something, she's got to be able to find it. You know what I mean, right? Right? 😛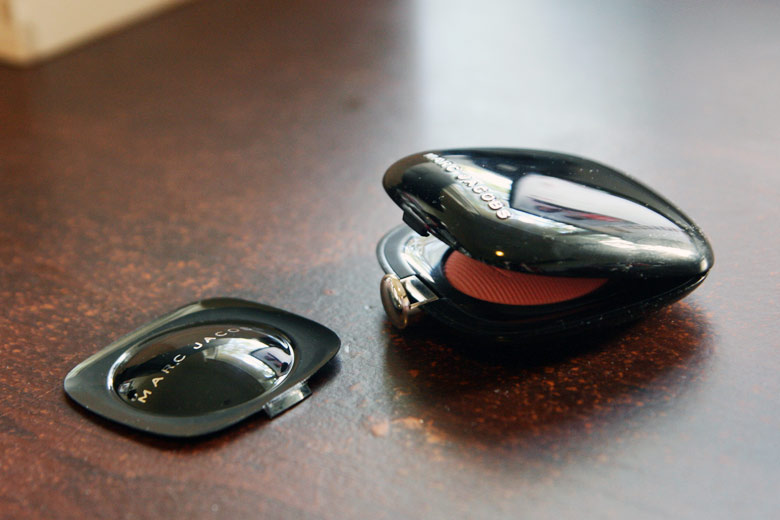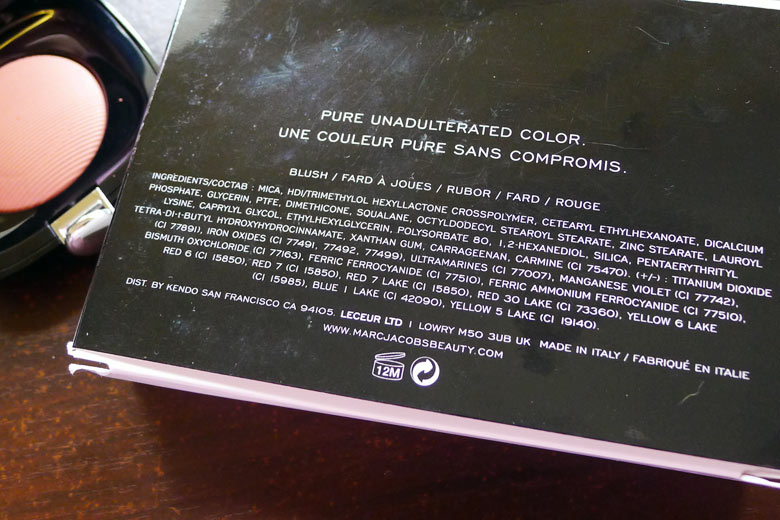 Just when I was busy facepalm-ing myself on my rotten luck, a lovely surprise came from a dear, dear friend. When I opened the package, I let out quite the shriek. After lusting after the photos for so long, I finally have, in my possession, a Marc Jacobs Beauty item. Not just any item, ladies and gents, but a blush from one blush fiend to another.
*cue lustful sigh*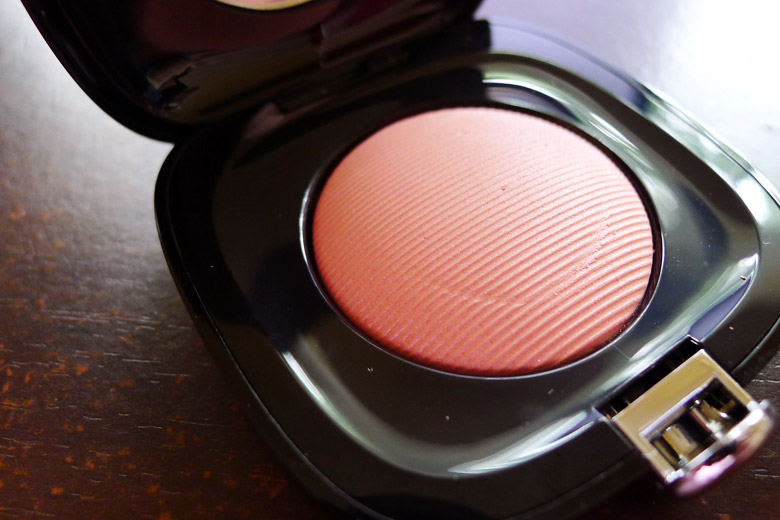 Like any high-end makeup, it comes in a pouch and a separate brush. Brands like Dior, Chanel, Guerlain, etc use velvet pouches which are, to be honest, pretty useless and attracts dust. Marc Jacobs Beauty however, uses grosgrain fabric and it actually comes with a snap button whereas the rest of the velvet ones are just open pouches. You can reuse the MJ pouches for your jewellery, iPod, USB sticks, etc in your bag. I'm still wondering how I can reuse the pretty useless velvet ones that cannot be buttoned or zipped. Ideas, anyone?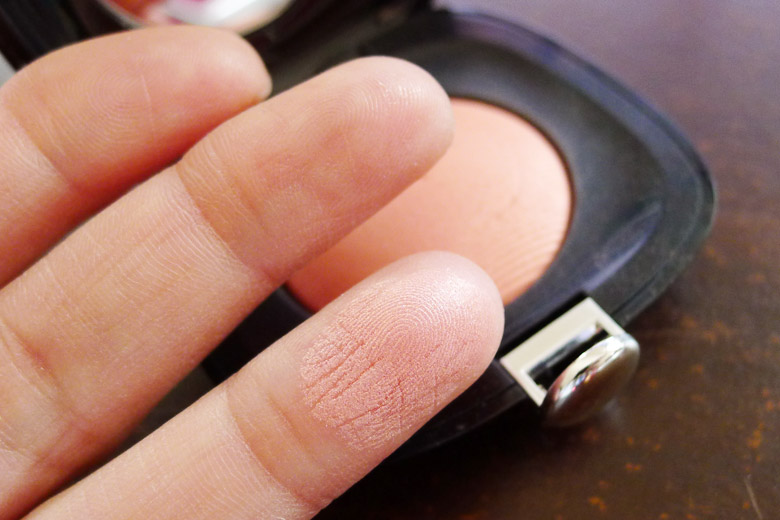 As for the brush, it's just like any other face makeup with enclosed brushes. It's only just so-so and I'll be re-purposing it for something else. I prefer using my blush brushes anyway. The shell of the blush is shiny black plastic and I must say, it's a huge fingerprint magnet.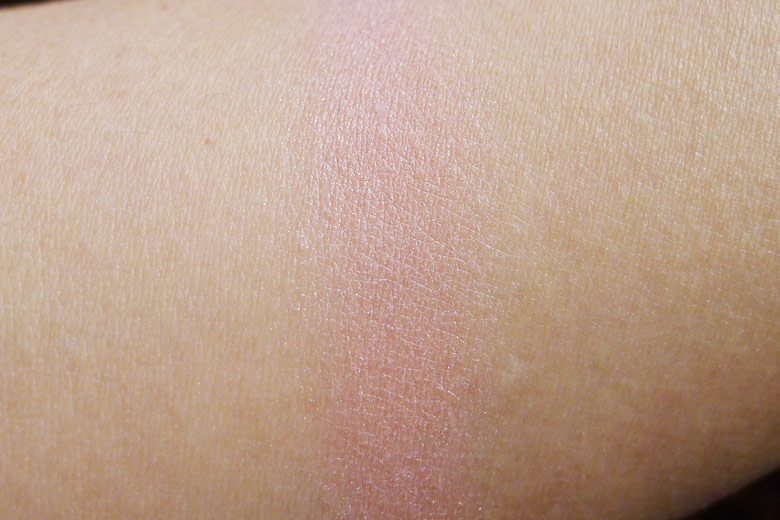 The one I got is the 204 Obsessed. It's a pretty blush with warm pink to almost coral tones. It's quite a sheer one so you don't have to worry about overdoing your face with blush. I use a stiffer brush with the blush to get more colour on my cheeks. The result is a natural yet lovely flush on the skin. It doesn't last very long on the skin though. By the end of the day, a lot of the blush would have disappeared.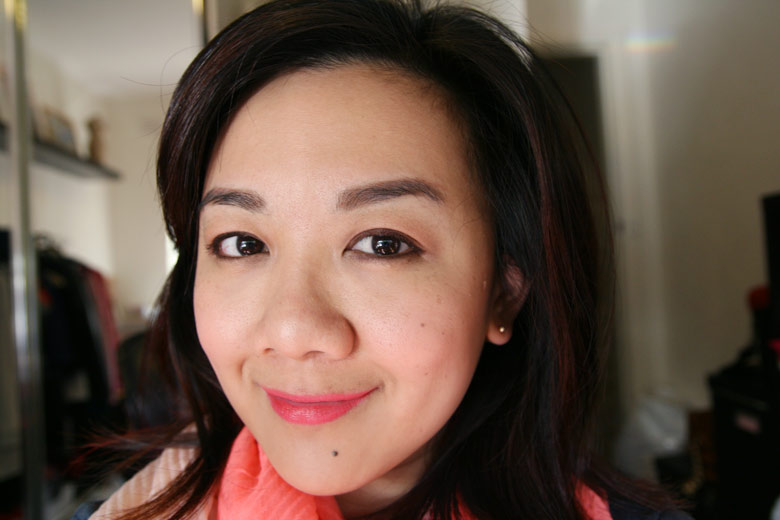 Is this a must-have? Oooh that's a toughie. The packaging is sleek, classy and would look good on your vanity area but like most blushes, I wouldn't say it's a must-have. You can get away with a lot of more affordable blushes that give you the same results. Still, that's not stopping me from wanting even more Marc Jacobs Beauty stuff. What can I say, I'm like a magpie, attracted to pretty, shiny things. 😛
Thank you dear blush fiend friend who surprised me with this. You sure know the way to me heart!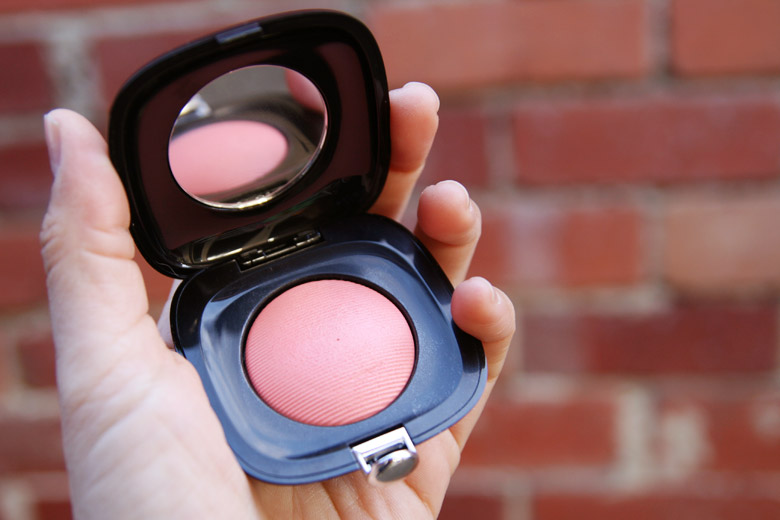 Marc Jacobs Shameless Bold Blush in 204 Obsessed retails at US$30.00 for 4.5g and is currently only available at Sephora.
What I like about it: Beautiful packaging (even though the shell is a fingerprint magnet), useful pouch, gives the cheeks a lovely healthy colour. So much prettiness.
What I do not like about it: It's not available in Australia. Yet. (yes I'm hopeful)
Have you tried any makeup from Marc Jacobs Beauty? If you have, what do you like about the line?