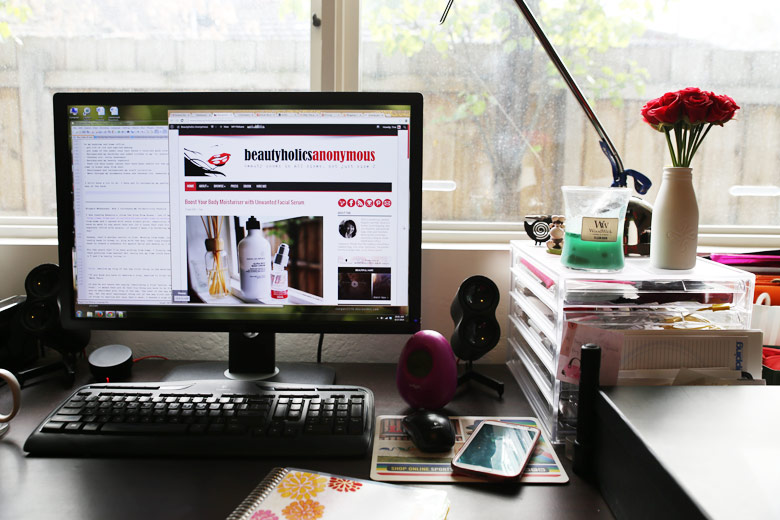 I was reading Rebecca's (from the blog From Roses – one of my favourite blogs to read) blog post yesterday on the highs and lows of working from home and I agreed with every single point, especially the part where people seem to think we have nothing to do all day. Ahh … I have so much to say about that but let's leave that rant for another day, shall we? Suffice to say, even though I'm not physically in a separate office with people, it doesn't mean I'm twiddling my thumbs all day. In fact, many a time, I don't have enough hours of the day!
Anyway, that's another kettle of fish. Working from home, learning to manage one's time and schedule is imperative. Trust me, it can be really easy to sleep in, play with the dog, take long breakfasts, go on social media, reply a few emails and bam! It's already 5pm. I have to create a schedule for myself daily and weekly so I don't fall into the easy rut of procrastination (which I easily do).
For the years that I've been working from home, I finally came up with a system that worked for me only just a few months ago. Was all that previous time wasted? Not really but my time could have been better managed to boost productivity. This time, I've got it down to a T and I'm really loving it.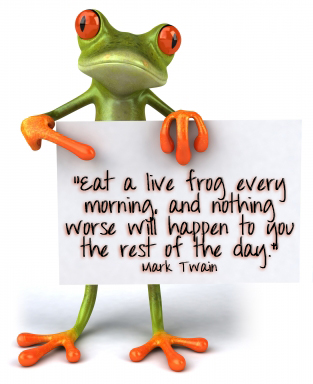 Credit: The Blondissima
1. Swallow my frog of the day first thing in the morning
If you know you have to swallow a frog, swallow it first thing in the morning. If there are two frogs, swallow the big one first.
– Mark Twain
If you've not heard the saying "swallowing a frog" before, well, there you go, said by the one and only Mr Mark Twain. By "swallowing a frog", it means that you do that big thing you have to do first before tackling your other jobs, even if it's an unpleasant one. Once you've swallowed your frog of the day, the rest of the day would be easy in comparison. This is a great way to take control of your day. Get the most unpleasant thing out of the way first and then you'll be able to tackle the rest of your day easily. I've had a lot of frogs to swallow but once that's done, I heaved a sigh of relief and then moved on to my next task without worry.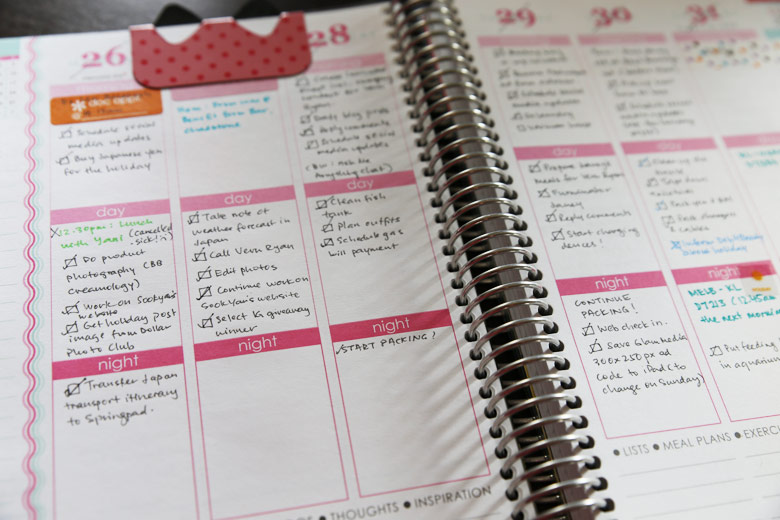 2. Prepare next day's to-do list the night before
I'm a big lists person. I need my lists and I need them with me constantly. It shits me when Tim writes his so-called to-do lists in random pieces of paper, forget that he's written them and then throws them away. Next he'd be asking me "Er, what was it that I needed to do again?"
I like to know what I need to do the next day so it's important for me to write my to-do list down the night before. This way, I won't be scrambling the next morning wondering what the heck it was that I needed to do for the day. I note down the most important thing I have to do first thing in the morning and the not so important ones after that. That most important thing would be my frog of the day.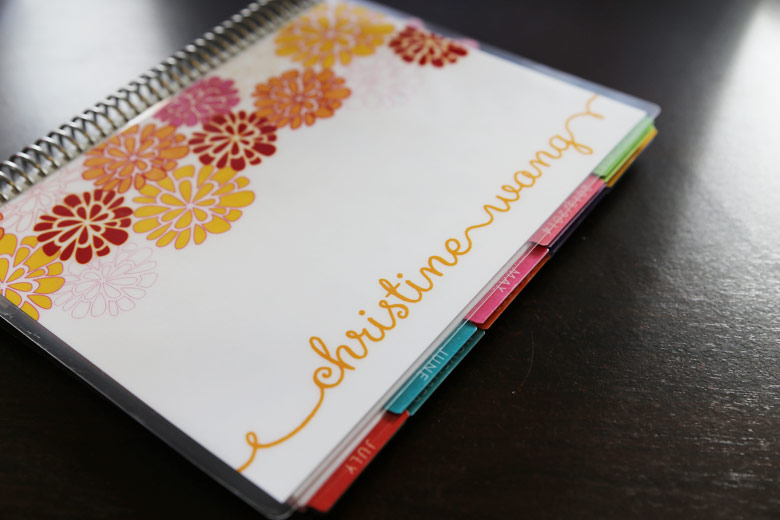 2. My Erin Condren Life Planner is a life saver
When I first heard of the Erin Condren life planner, I didn't care much for it at all. I used to use Filofaxes, Kikki K diaries and other form of planners for years but I hardly stuck to them past the mid-year mark. However, when blogger after blogger, YouTuber after YouTuber began raving about the Life Planners, it made me curious enough to see what the fuss was all about. I thought long and hard on whether I needed a Life Planner because it's not cheap. Including postage and other accessories, it came up to well over $100 for just one planner. Curiosity won me over; I bit the bullet and got one that started in March. It's now mid-June and while it has only been 3 months, I'm completely hooked.
I use the planner for planning the blog and my life. Monthly views were used to plan blog content and the daily views to plan my to-do lists for the day. I love how the daily planner is divided into Morning, Day and Night. I added a box next to each item in my to-do making it a form of checklist. The feeling of checking off each item with all items checked off by the end of the day is exhilirating. I prefer having my to-do list on my planner than pieces of paper or my phone because I get to physically check them off and also to be able to refer to what I've done in future. Now that we have Janey (our dog, in case you're wondering), it's even more important to have the important things I need to do for her recorded.
This isn't meant to be a review on the Erin Condren Life Planner but suffice to say, it's become a major part of my life that has made me incredibly productive. It even went to Japan with me! I'm looking forward to next year's. I hear it's going to be even better than the ones before.
I still use Google Calendar for my appointments and Google Keep for reminders. The Life Planner does everything else.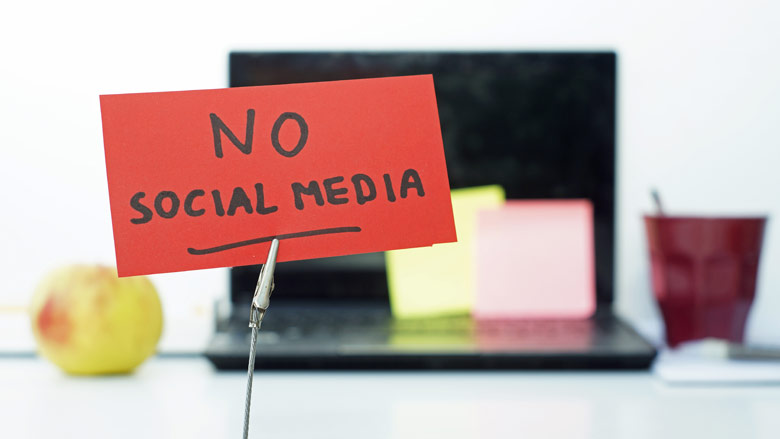 Credit: BartPhoto
3. Social media blackout
I used to be hooked on social media, so much so that an hour can go by on Twitter, Facebook, Instagram and Pinterest without so much as tackling anything on my to-do list. I would check Twitter every 30 minutes, Facebook and the rest every hour. It was at the beginning of the year that I decided that I cannot do that anymore because they drain so much of my time. Once I've planned and scheduled content to be tweeted and posted on Facebook in the morning, I switch them all off until lunch. I check them again during my lunch break and then switch them off until it's time to take Janey out for her evening walk. I only keep the Twitter Notifications tab on my browser to see if there's a number on the tab. If there is, there's a tweet directed to me and I'll reply it. If not, then I don't look at the page at all.
These days, I only check Twitter every 4-5 hours, Facebook and Instagram only once a day. I just have to tell that Fear of Missing Out feeling to piss off. Hello productivity!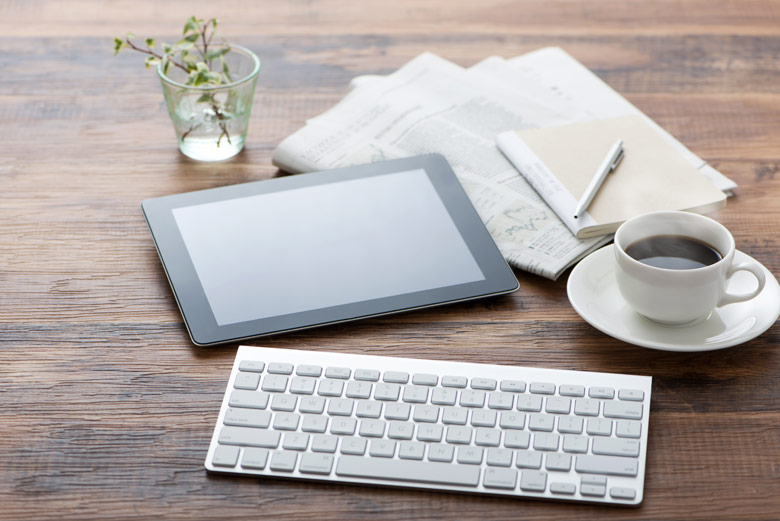 Credit: Bananafish
4. Leave the house
Believe it or not, the times I'm most productive is when I'm out of the house. If I don't have any particular appointments for the day, I'll go to my favourite cafe, bring my iPad along with me and my fingers would be typing so furiously, the table would sometimes shake. I wrote my Media Kit ebook at Coffee Bean in 1.5 hours. 😛 I have another one on the way and most of the content was written at cafes. I get a lot more inspiration and motivation to write when I'm out people-watching. I make sure to leave the house at least twice during the weekdays or else I'll go stir crazy in the house!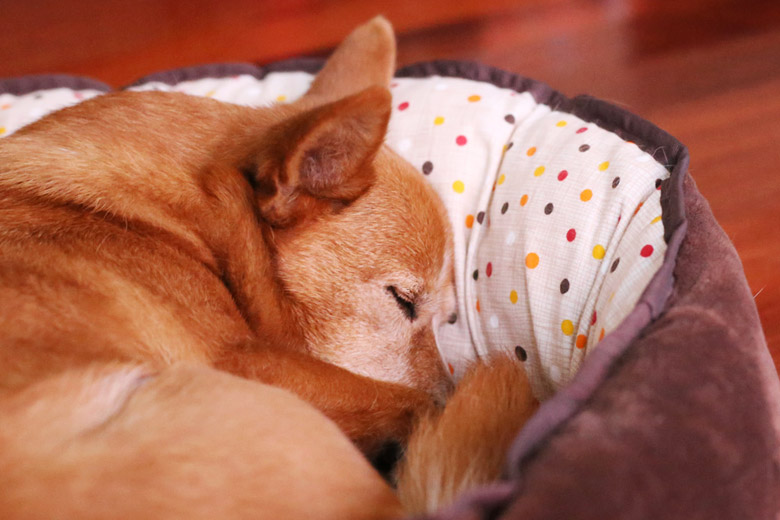 5. Having Janey helped tremendously
When I first brought Janey home, I've had concerns from other people (won't tell you who they are in case they're reading this) that she would take up so much of my time till I cannot get anything done. Au contraire mon amie! I was mostly at my home office 90% of my day before she came along. My eyes would be glued to the computer all day and sometimes I'd even forget to take a break. Now that I have Janey, I'd take hourly breaks, check in on her, give her belly rubs and even spend my afternoons in the living room writing or photo editing on the iPad. I get a lot more work done with her as my assistant (as in she assists by sleeping at my feet). 🙂
I hope you've enjoyed this post on how I managed my time and schedule. My productivity has increased tenfold (no kidding!) and I'm using my time so much better now. I get a lot more done during the weekdays leaving my weekends free and easy to catch up with friends, go on dates with Tim, play with Janey and so on.
How do you keep your productivity up? Do you use planners too? Do share your tips with us too!
Bloggie Wednesdays
is a series of articles just on blogging. They contain tips, how-tos, discussions about anything and everything you need to know about blogging and how we can be better bloggers. If you have any suggestions, tips and tricks about blogging you would like to share with us, or if you have any questions you would like me to address, please let us know in the comments.