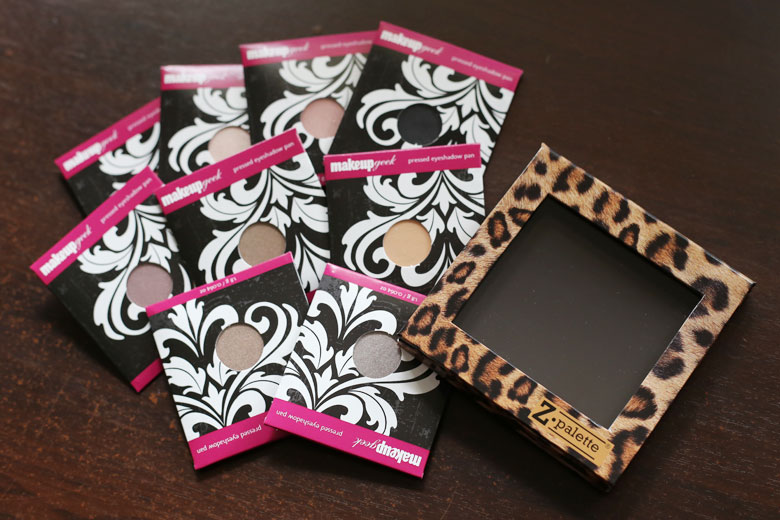 I've been following Makeup Geek for goodness knows how long now. Many, many years I reckon. I strongly admire Marlena and how she made her beauty blog Makeup Geek to a booming cosmetics empire today. Gives wee bloggers like me hope, you know? 🙂
Anyway, I've been wanting to try out her eyeshadows for a long time now but never got around to deciding which ones I wanted until about a few months ago. Her eyeshadows are apparently comparable to those of MAC's and while I'm just so-so on MAC eyeshadows, I was still keen to try the Makeup Geek ones out. After deciding what I wanted, I placed an order for 9 single eyeshadows.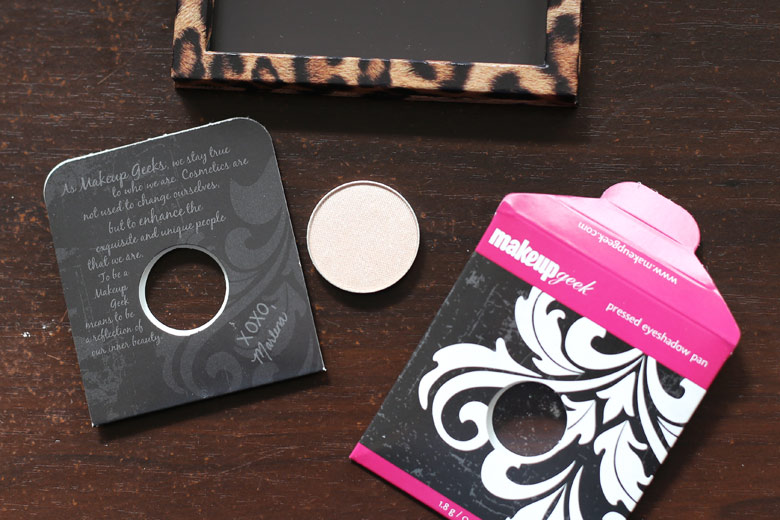 The ones I bought were just refills that comes in metal pans. You can buy them in proper cases but as they're meant to fit Z palettes, I already had a couple lying around without anything in them so I figured it would be easier for me to just get the refills and customise my own palette instead.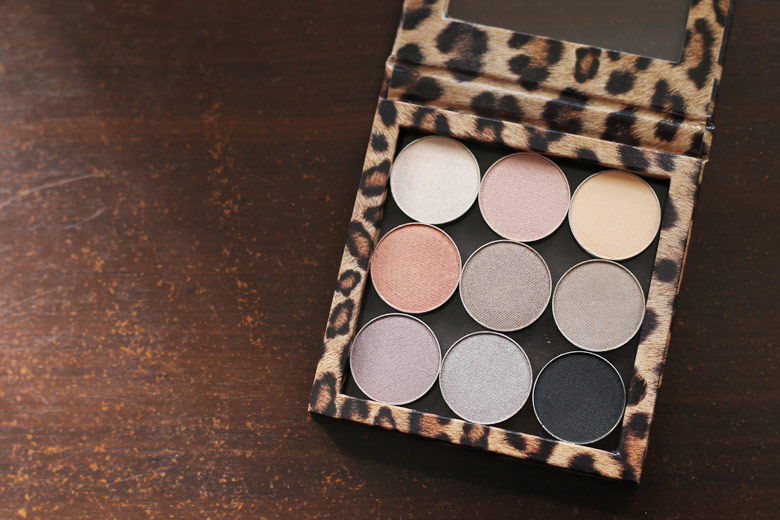 As you can see, I chose to create a neutrals palette (why so boring, Tine? 😛 ). The colours are beautiful but some, I have to say, are quite similar to each other despite the swatches on the Makeup Geek website. Twilight and Prom Night are close in terms of colour when you swatch them, even though they look quite different in the pans. The rest are fine.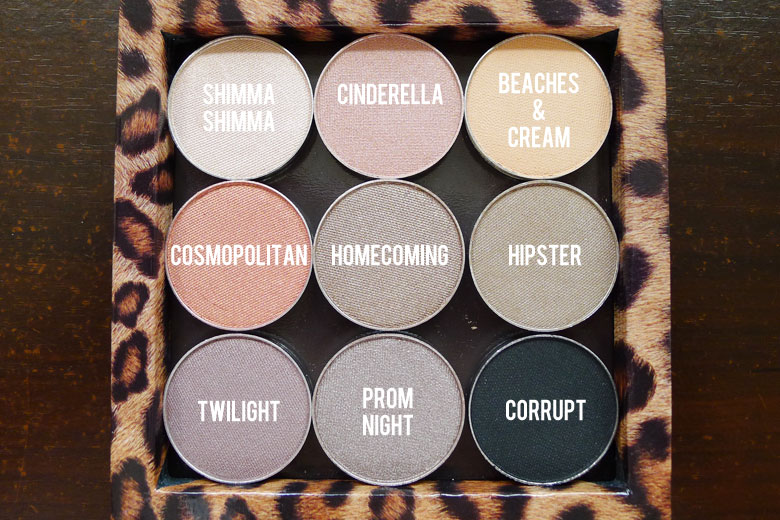 Colour me impressed with the Makeup Geek eyeshadows. Even though a couple of the eyeshadows were a tad gritty, the rest were buttery smooth. They're highly pigmented, applies very well on the eyelids without any fallout and most importantly, with eyeshadow primer on, they don't budge all day. I have an issue with very oily eyelids and very few eyeshadows will stay put for over 10 hours without creasing. That's why I usually only stick to eyeshadows from Urban Decay or Maybelline's Colour Tattoos because they've proven to stay put. This time, I eagerly give a big thumbs up to the Makeup Geek eyeshadows because I've found another brand of eyeshadows that don't crease on me. Woohoo!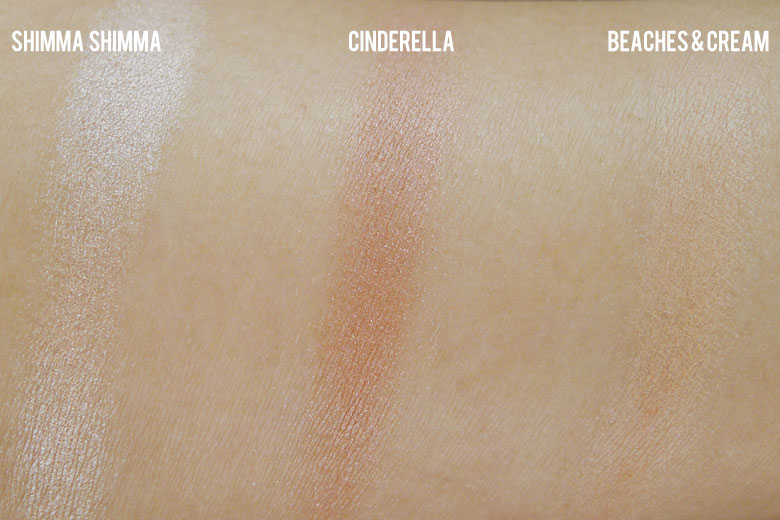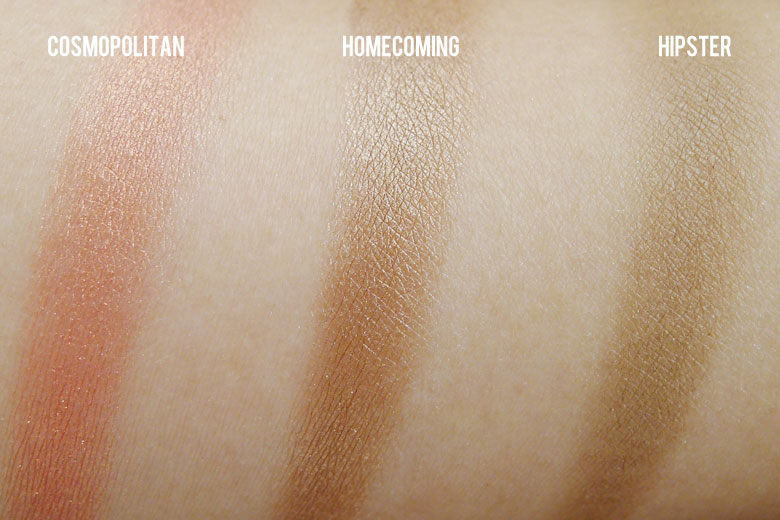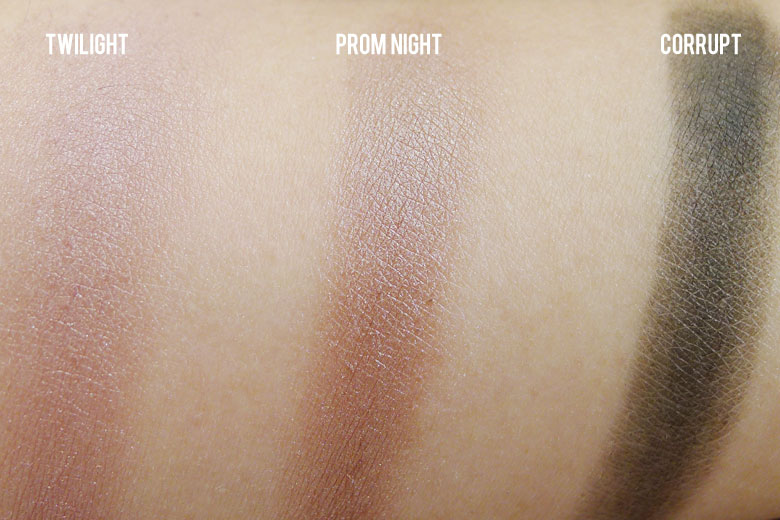 My favourite shades in the entire palette would have to be Cosmopolitan (as seen on my eyelids in this post) and Corrupt. I didn't think I'd be able to pull off such bright golden peach on my eyes but good heavens, it's a stunning shade. The gold reflects beautifully in the peach without my having to touch up with gold pigment. Corrupt is a matte black. It's BLACK black, if that means anything to you. It makes a great eyeliner which is also what I used here.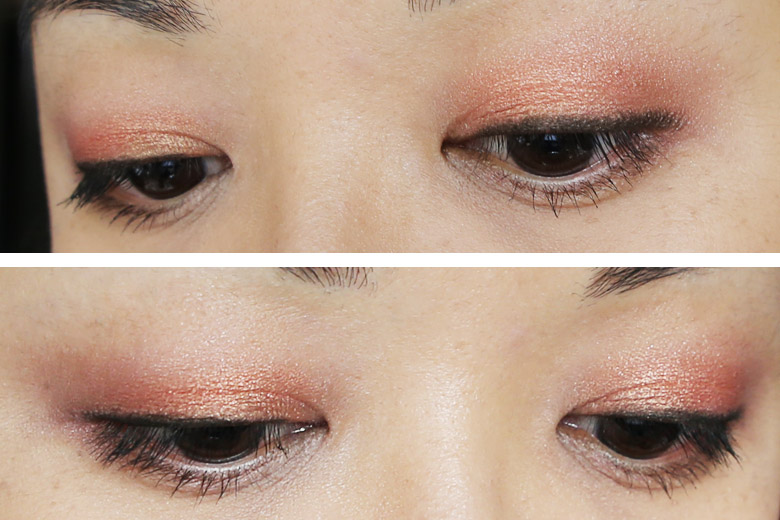 Would I purchase more eyeshadows from Makeup Geek and recommend to you? Oh most definitely! I'm very keen to try more vibrant shades and they've also recently launched their blushes too, which from swatches, are gorgeous. No more neutrals for me, no sirree! Well, at least, not so soon. 😛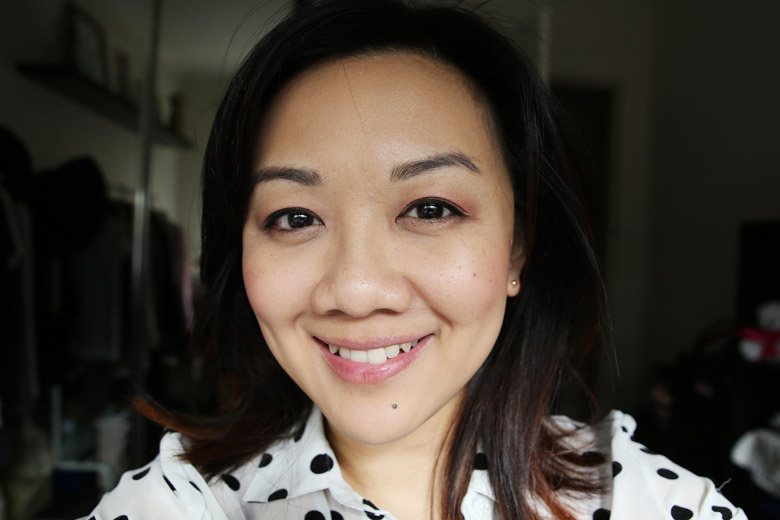 The best part about the Makeup Geek eyeshadows is the price. Each eyeshadow is US$5.99 and given that they're comparable to MAC eyeshadows (which cost AU$33.00 each. Crazy!), it's a bargain. My set of 9 eyeshadows (excluding the Z palette that I purchased separately ages ago) cost me US$53.91. I also bought a couple of their eye makeup brushes which are also pretty good. Shipping to Australia cost me US$9.12 which isn't too bad.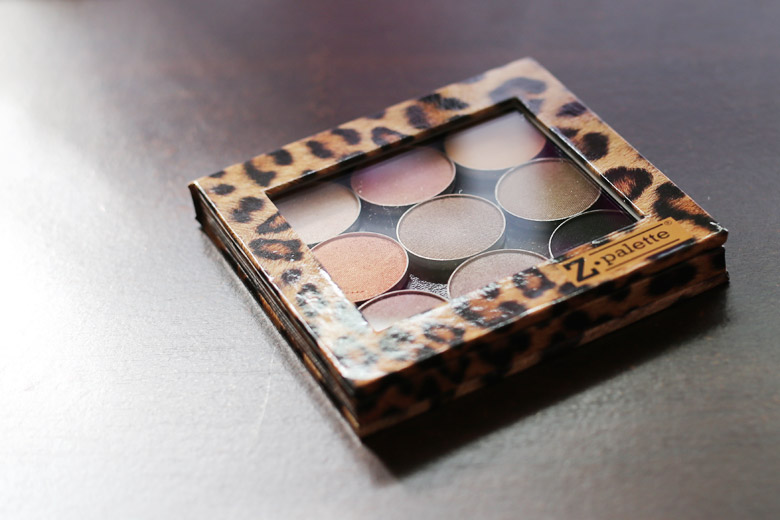 Makeup Geek has a comparison matrix of some of their eyeshadows that are somewhat dupes of certain MAC eyeshadows so if you're interested in getting some dupes, do check it out. I only have a few MAC eyeshadows that Makeup Geek doesn't have dupes for so I can't compare them. I'd suggest you getting them not for MAC dupes but for Makeup Geek eyeshadows on their own, which I think are stellar anyway.
What I like about them: Most eyeshadows were buttery smooth and soft, very easy to apply without any fallout, good lasting power (only with eyeshadow primer on), very affordable for the good quality.
What I do not like about them: A few of the eyeshadows were a tad gritty.
Have you tried any of the makeup from Makeup Geek? What are your favourites?