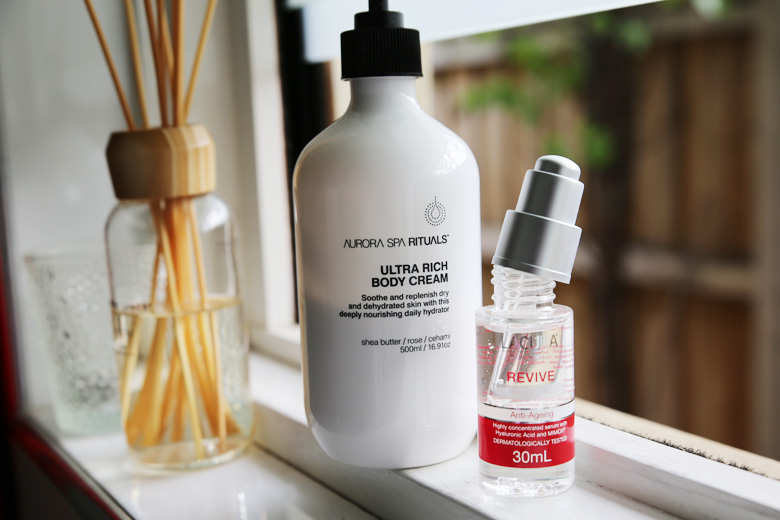 Come with me, let's have a chat about your body lotions, creams and butters. How are they doing for you? Good? Need just that extra bit of oomph? Want more hydration in your skin this winter? I have tip to show you that can change. Your. Life.
Ahem. I sound like the Home Shopping Network channel, don't I? 😛
Seriously though, I do have a tip for you and although it probably wouldn't change your life, it might help your skin out just a bit more than just your body moisturisers can. You know that bottle of face serum that broke you out? What did you do with it? Is it sitting at the back of your cupboard/beauty graveyard somewhere? As long as you didn't chuck it, here's what you can do without wasting a drop of it.
All you have to do is add a few drops of serum into your body moisturiser. I'd say a squirt or two if it's a pump or 3-4 drops from a dropper with every teaspoon, that'd work. Case in point, I purchased a bottle of Aldi's Lacura Revive Hyaluronic Gel on a whim. For some reason, I didn't like it on my face yet thought it would be a waste if I left it in my beauty graveyard or even tossed it, so I tried it out with my body lotions. Ahh what a difference it made! The hyaluronic acid in the serum gave a boost of hydration to the body lotion and the combination was fantastic.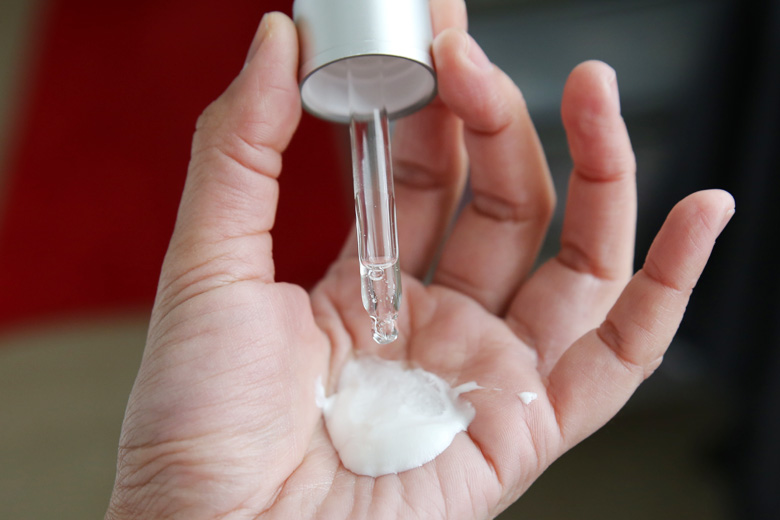 Having said that, please don't use your good expensive serums for this. Only use the ones that didn't work for your face. If they broke you out on your face, chances are they won't break you out on your body. However, if the serum causes an allergic reaction on your face (e.g. break out in hives, etc), then cease usage altogether, even on the body. The skin on my body is tough like leather boots so it would take one heck of an ingredient to actually break it out. Using just the serum on the entire body is pretty wasteful but when you mix it with your body moisturiser, it doesn't only last a little longer, it will give your skin an extra bit of ooomph and the originally-unwanted serum is no longer wasted. Of course, you can always give it away but if you're not willing to, y'know, there's always another option to still keep it with you. 😉
Have fun experimenting and here's to non-scaly winter skin!