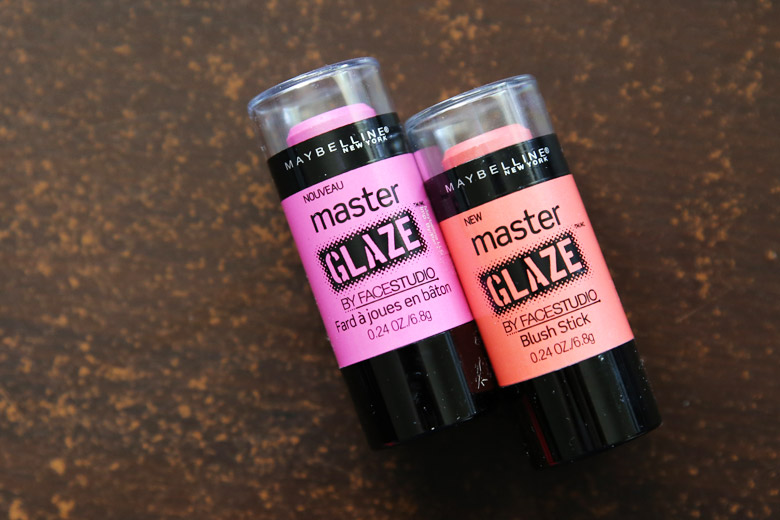 Now I've mentioned that I'm typically a fan of makeup sticks and when the new Master Glaze Blush Sticks landed on my desk for review, my skeptic radar started pinging again. However, these received high praises in the beauty blogging and YouTube world so even though I wasn't very sure about how they would work for me, I was keen on at least seeing how they swatch.
Let me just say, as soon as I did the first couple of swatches, I was sold. Instantly. I'd like to show you two bright blush shades today that captivated me at first swatch and they're Pink Fever and Coral Sheen.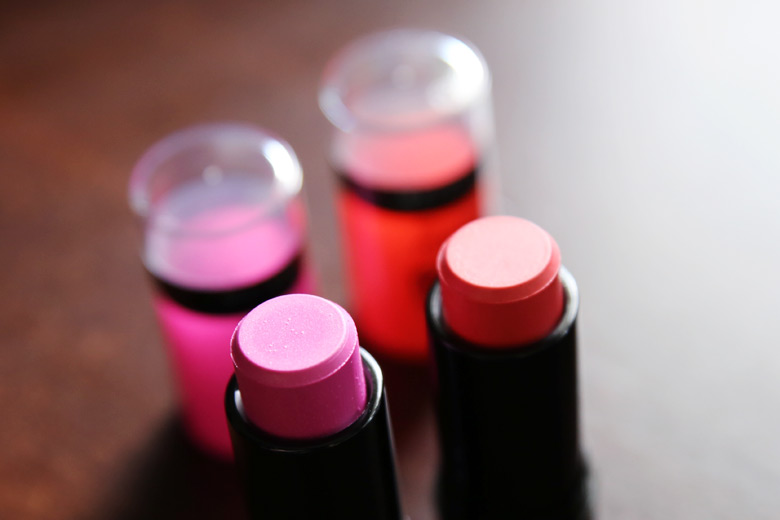 I've tried my fair share of cream blushes but these pack a massive punch in pigment. They swatch like lipstick. Yep, you'd get that bold streak of colour on your skin just as you would a bright lipstick. That captivated me immediately as you know how much I love highly-pigmented and bright blushes.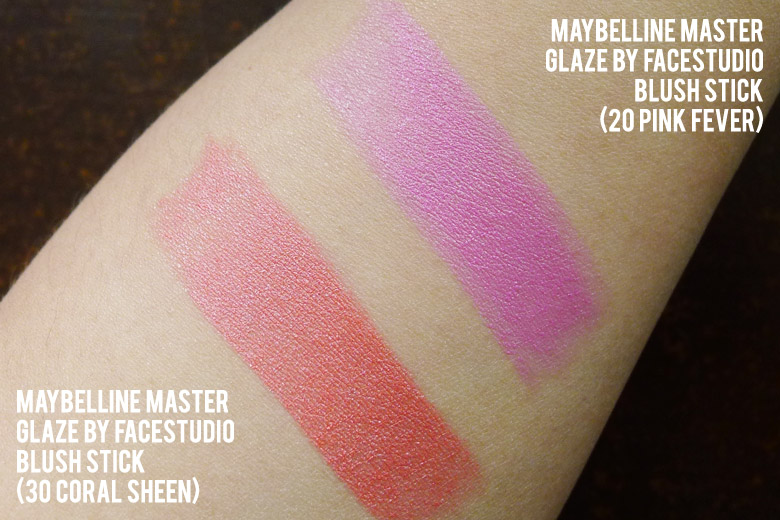 Pink Fever is a bright Barbie pink and Coral Sheen a strong, warm coral. As they appear very brightly when the cream blush stick is applied directly onto the skin, instead of drawing a streak of colour on each cheek and blend, I use my finger to swirl the surface of the blush on the stick and then apply it on my cheeks instead. This tones the blush right down and gives the face a healthy pop of colour.
Even though they look like swatched lipstick on the skin, the cream transforms to a slight powder finish when it's applied on the skin with my finger. It leaves a rather satin to even matte finish on the skin rather than the usual dewy finish a lot of cream blushes leave on the skin. This is the type of results I'm after when it comes to cream blushes, whether they come in jars or sticks.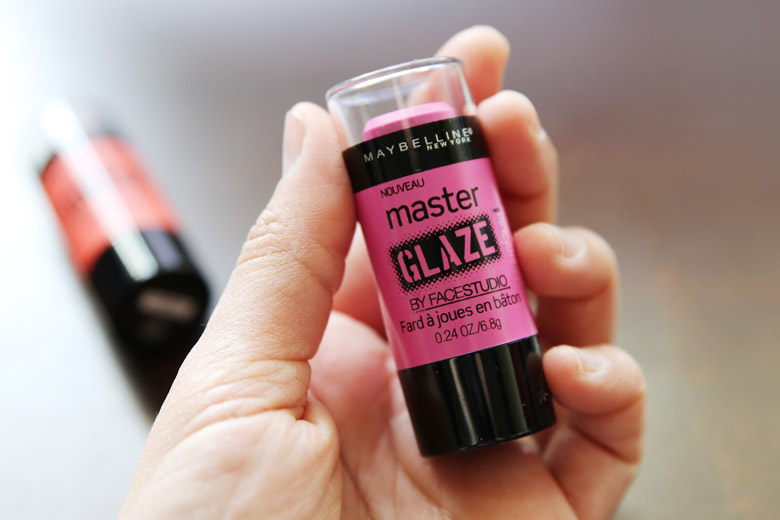 If you've tried Revlon's Photoready Cream Blushes, you'll expect a similar feel and finish on the skin with the Maybelline Master Glazes. These Master Glaze blushes have become fast favourites and I suspect I'll be using them often. It's strange that I would like this packaging because I'm not usually keen on makeup sticks but somehow, these work. They're cute and dinky in my hand.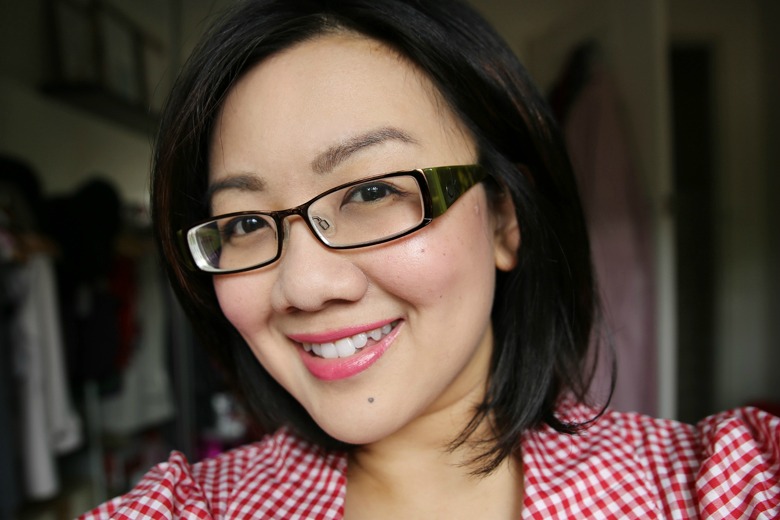 Pink Fever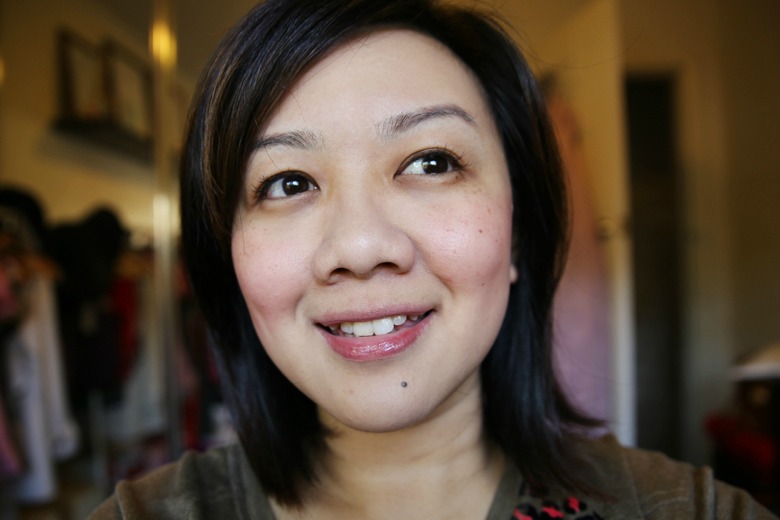 Coral Sheen
The only problem I have with the blush is that while it's about the size of a fat lipstick (length approximately 65mm), the amount of blush you get only measures approximately 17mm. It's a lot of packaging with not a lot of actual product. Still, you only need very little blush per application as it's strongly pigmented, so each blush should still last you a fair amount of time.
I give these blushes two enthusiastic thumbs up. Highly recommended!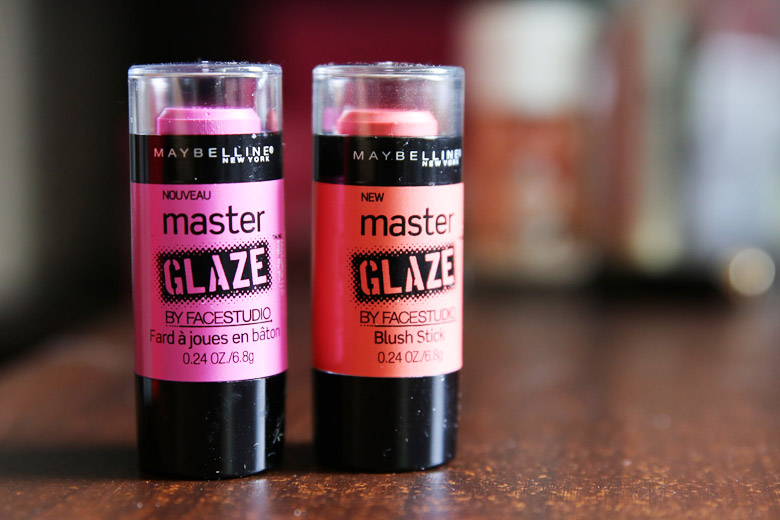 Maybelline's Master Glaze by FaceStudio Blush Sticks retail at AU$15.95 each and are available in 4 shades (Pink Fever, Coral Sheen, Just Pinched Pink and Make A Mauve). Maybelline is available at leading supermarkets and pharmacies nationwide.
What I like about it: Strongly pigmented, bright blushes, just my cup of tea. They go on like cream but finishes like powder. Good lasting power.
What I do not like about it: Little product in big packaging. Something to think about.
Have you tried any of the Maybelline's Master Glazes? What do you think? Yay or nay?
These products were provided for editorial consideration. For more information, please read our
disclosure policy
.