THE GIVEAWAY IS NOW CLOSED. THANK YOU FOR PARTICIPATING!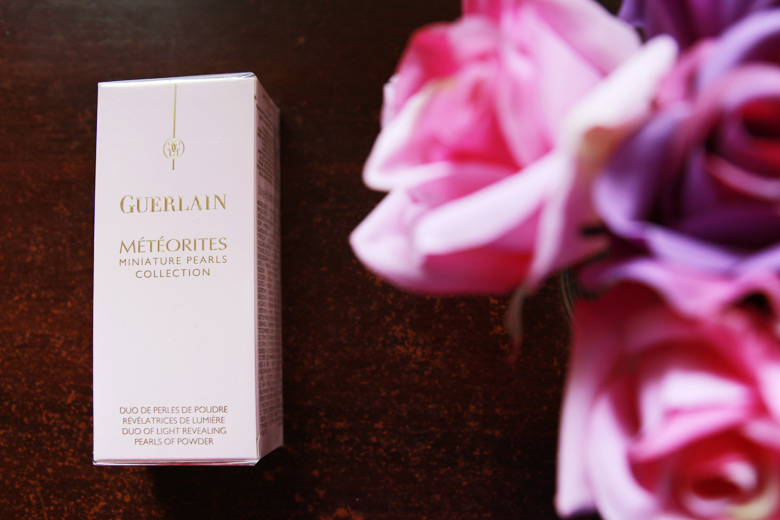 Happy hump day, folks!
There'll be no Bloggie Wednesday post today; instead I thought I'd do something fun and have a giveaway instead!
Regular readers will know that whenever I'm away on holiday, as much as I can, I'd buy a gift or two and give 'em away to a lucky reader. It's my way of including you in my holiday. The Japanese calls it "omiyage" (souvenir), and giving their colleagues souvenirs after they get back from a holiday is something that is widely practised in Japan. Well, it's practised here on Beautyholics Anonymous too so here's my souvenir for one lucky reader!
I love checking out travel-exclusive items at duty-free shops at airports that aren't available in stores and this was something I picked up at KLIA. Now y'all know I love my Guerlain Meteorites and today, one lucky reader will win a travel-exclusive set of 2 mini Guerlain Meteorites worth AU$72.00! Better yet, this giveaway is open worldwide so anyone can enter. Awesome possum. 😀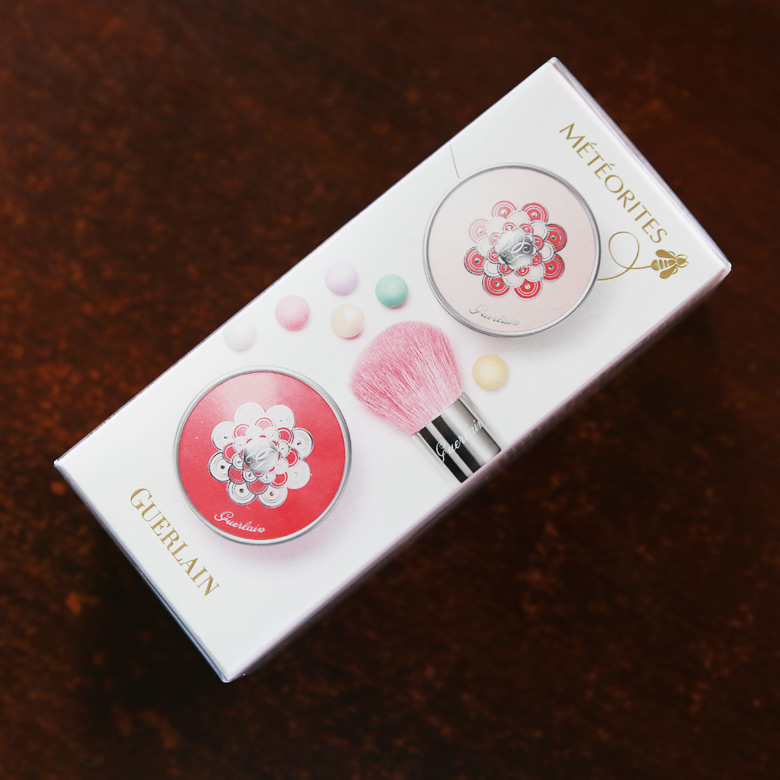 This is a sealed box, with plastic wrap and everything, which is why you're not seeing photos of the actual Mini Meteorites (these are not the regular-sized Meteorites). I didn't want to tear the plastic wrap off so you'll have to trust me that the Mini Meteorites really are in there. 😛
HOW TO ENTER:
Simply leave a comment below answering the following questions:
1. Which country are you from? (this giveaway is open internationally)
2. What's the best souvenir you've been given or bought for yourself?
TERMS & CONDITIONS:
1. This contest is open to Australian and international readers.
2. The total value of the prize in the contest is approximately AU$72.00.
3. Anyone can enter the competition regardless of whether you've won anything here before.
4. Only one comment per contestant will be accepted.
5. Please keep it clean and spam-free.
6. The closing date for this giveaway is 11.59pm, 19 March 2015 (Australian EDT). Comments submitted after this time will not be considered for the giveaway.
7. One (1) winners will be selected at random. The winner of the giveaway will be announced in the Competition/Giveaways page on 22 March 2015. The winner will also be notified via email. Please ensure that you've entered the correct email address because I'll be using that email address to contact you if you've won (not via social media).
8. The winner will be required to submit his/her name and contact address to Beautyholics Anonymous, who will be sending the prize out (please read Beautyholics Anonymous' privacy statement for more information).
9. The winner must respond to the notification email to claim the prize within 3 working days.
10. Prizes are not redeemable for cash and are non-transferable.
11. If for any reason beyond the Promoter's control that the agreed prize is not available, a product of equal or greater value will be provided.
12. Beautyholics Anonymous is not responsible for prizes once they have been dispatched to the winner. Beautyholics Anonymous reserves the right to change the terms of this giveaway at any time.
Good luck! 😀