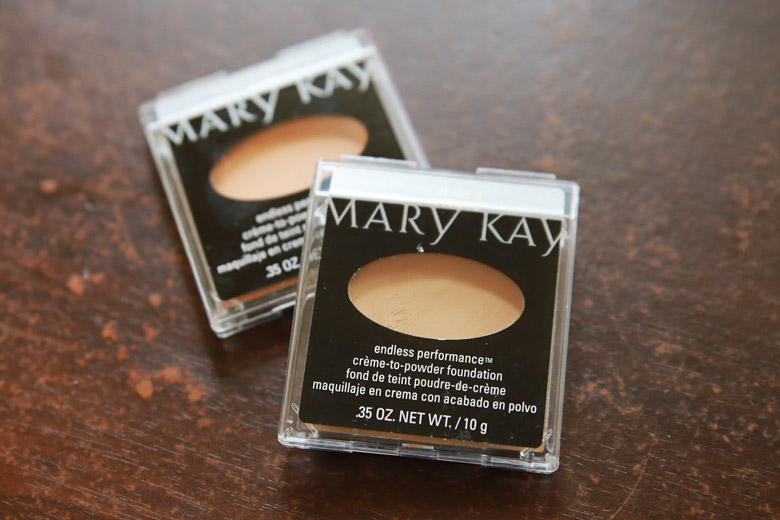 When Beauty Directory contacted me to review a new foundation by Mary Kay, I was interested in giving it a go but as they emailed me about a week before I left for Malaysia, there were a lot of urgent emails back and forth to make sure that I was able to bring some of it on my trip to test out. This arrived on my door step 12 hours before I left for the airport. 😛
Initially, I thought "what's the big deal about this foundation that I have to try it out whilst I'm on holiday?" When I finally saw the product and its press release, I realised that Malaysia would be the perfect environment to test this foundation out. As the product is small, thin and light, I threw it into my makeup bag and hours later, I left for KL.
I was bare-faced most of the time when I was in Malaysia but the days that I wanted to put some makeup on, I gave this foundation a really good go. And you know what? In such a warm weather and high humidity, it worked pretty swell.
Description:
Can't beat the heat? This foundation can! With Endless Performance Creme-to-Powder foundation, you can keep that freshly-applied look even when temperature rises. The formula is heat and humidity resistant, so you can feel confident you'll stay flawless in those warm, steamy days. Stays true and appears fresh for 12 hours.
If you live in Malaysia or any other tropical countries, tell me if that's not an accurate description of the weather!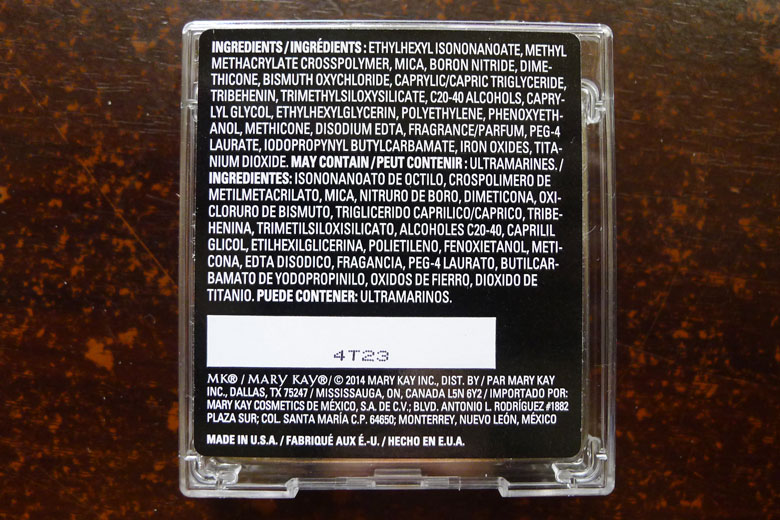 First of all, I had to take my hat off to the packaging. Now what I received were refills and not the actual compact the foundation is originally supposed to come in. I had a look at the pictures of the foundation in the compact and you know what? I much prefer the refills. I don't need the mirror it's supposed to come with nor any sponges, brushes or what have yous. The refill is perfect for travelling; there's no fuss, no muss and since I normally use my fingers to apply foundation anyway, the packing is good enough for me. Heck, if all cream/powder/cream-to-powder foundation come with refills like this, I'd just get the refills!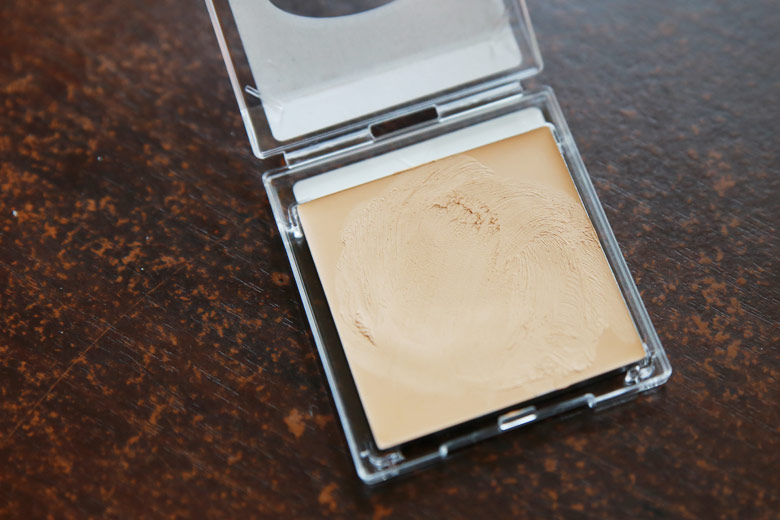 Let's talk about the foundation. It's creamy to the touch but dries to a powder when you start blending on the skin. It glides and blends on the skin easily and leaves a matte finish. I usually set my foundation with a light sweeping of translucent powder but I found that with this foundation, there was no need for powder as the foundation already adhered to my skin well. Coverage may appear quite light at first but it's easily buildable to a medium.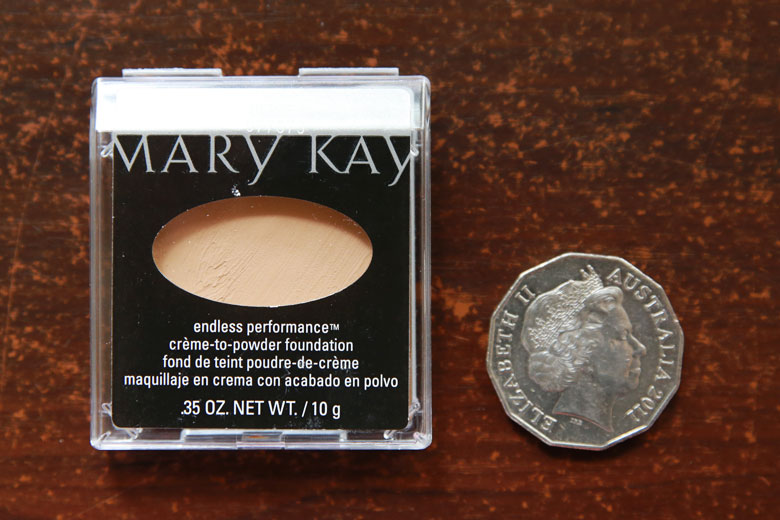 In terms of staying power, I really wouldn't say it lasted 12 hours. Mine lasted about 6 hours before the foundation started to fade and showed streaks on the nooks and crannies of my face. Having said that, it controlled the oiliness on my T-zone quite well and my T-zone only started to shine after a few hours, even though I'd already started sweating the moment I stepped out of the house.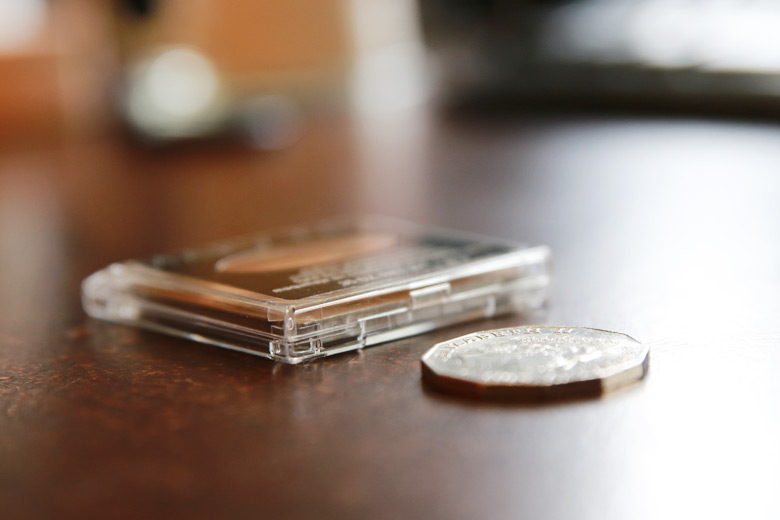 Bear in mind, I tested this in 35C heat (Penang was particularly a scorcher) and high humidity yet this foundation lasted a lot better than I expected. I was sweating buckets and lo and behold, my face was still looking matte. I was expecting this foundation to melt and fade quickly given the high humidity but it stayed on far longer than I thought it would.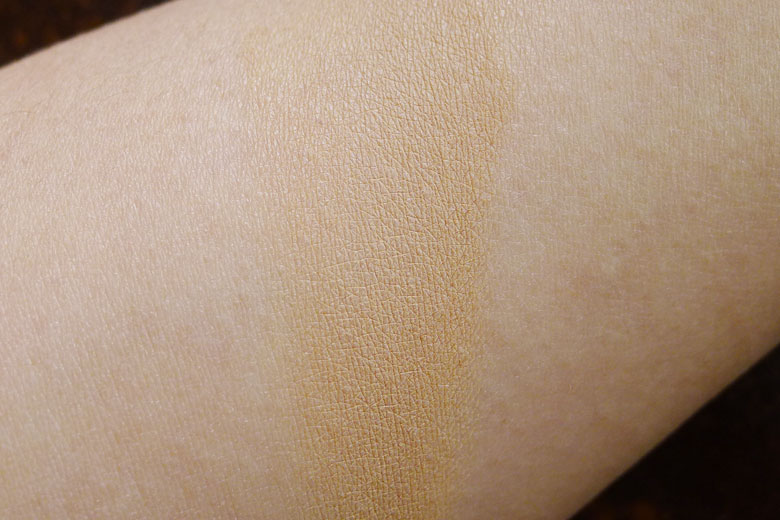 I tried this again when I came back to Melbourne when the temperature is no longer high and the humidity low. To be honest, I didn't like using the foundation here. It's too dry and made my face look cakey. However, when I was using this in high temperature and humidity, this worked a treat.
The Before and After photo below was taken when I had this on in Melbourne. You can see how dry this foundation looks on my skin when used here. Unfortunately, I didn't take any Before and After photos when I had this on in Malaysia. It certainly did not look this dry; it looked far better on my skin then.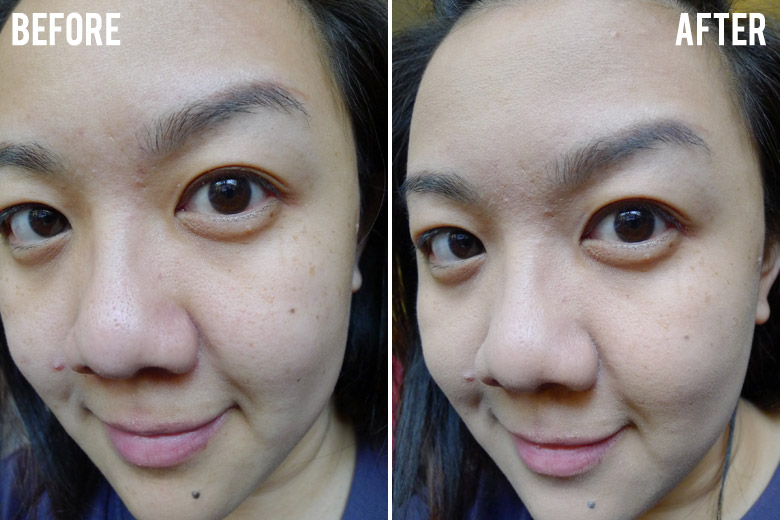 If you have oily to combination skin, live in areas with high temperatures and humidity and like your foundations leaving your skin matte, this foundation will work well for you. I only used the liquid foundations I packed with me once as this Mary Kay foundation worked far better. On the other hand, if you live in areas with relatively mid to low temperatures and it's dry most of the time, I'd say give this foundation a miss because it will be too dry for you, unless you have very oily skin.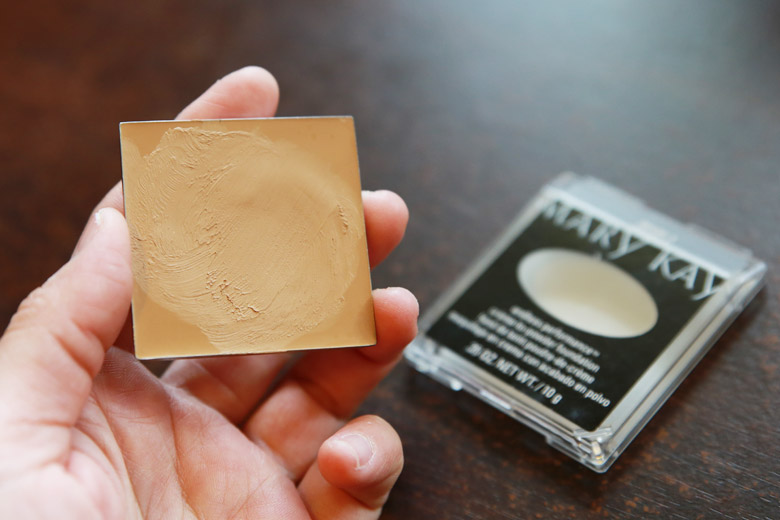 Mary Kay's Endless Performance Creme-to-Powder Foundation comes in 9 shades and retails at AU$30.00. Gone are the days that you'll need access to a Mary Kay rep to buy Mary Kay products; simply shop online via Mary Kay's Beauty Direct website for a fuss-free delivery.
What I like about it: The refills are perfect for travelling, stays on the skin well in high temperatures and humidity.
What I do not like about it: Doesn't last as long as it says it would (mine didn't last 12 hours), doesn't work as well when used in mid to low temperatures and low humidity.
If you live in areas with high temperatures and high humidity (e.g. tropical countries), are there any foundation(s) that works very well for you?
This product was provided for editorial consideration. For more information, please read our
disclosure policy
.