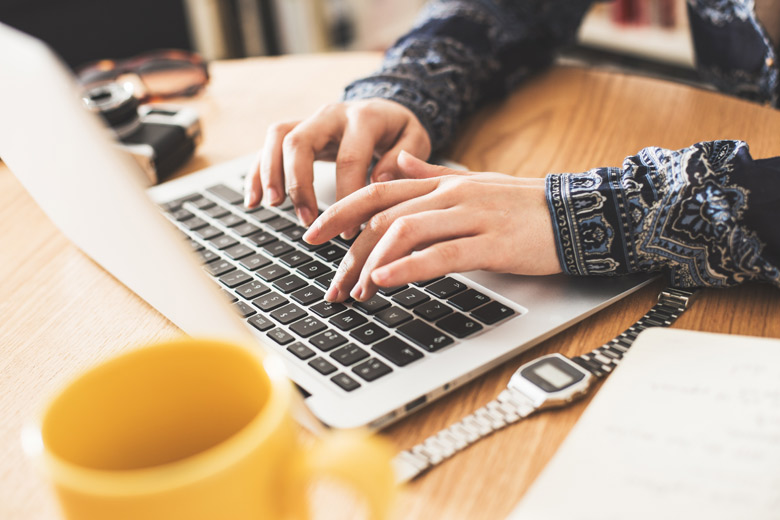 Even though the beauty blogging niche is considered small in the ocean of blogs in the blogosphere all over the world, the niches in itself are wide. Not all beauty bloggers operate the same way; we don't all only do product reviews and in our product reviews, not all of us do individual product reviews.
I'd like to talk about bloggers whose product reviews are specific ones. E.g. instead of mentioning multiple products in one blog post, when it's a product review, they concentrate mainly on just that one product. That's how Beautyholics Anonymous operates; I seldom mention many products in one blog post when it's supposed to be a product review. Mini reviews in categories like favourite lipsticks are different. I'm talking about writing an in-depth review of just one item in one blog post.
If you do product reviews, do you write in-depth ones in their individual blog posts or do you mention many in one blog post? Do you avoid giving exclusive mention to just one brand in your blog posts?
This Bloggie Wednesday post came about when I remembered a conversation I had with a prolific Australian lifestyle blogger 2 years ago. I won't mention her name here but she has appeared on television, radio and has even written books. Blogging is now her full-time job and one of the ways she monetises her blog is writing sponsored content on her blog. Anyway, one of the topics of conversation we had was on blog monetisation and I remember telling her (well, more like whinging on my part) that it's difficult for beauty bloggers to get sponsored post opportunities because we already do in-depth product reviews.
That's when she suggested that I should consider stop writing in-depth product reviews and do posts that mention multiple products from multiple brands instead. This way, I can give an exclusive mention to a brand when I do a sponsored product review. This gives value to the brand as the post guarantees it exclusive mention.
I thought long and hard about it after that conversation.
I couldn't do it.
I highly respect that blogger and appreciate all of her advice and tips but when it comes down to this, I couldn't change the heart of what Beautyholics Anonymous was. The reason I enjoy blogging on BA is the fact that I get to write in-depth product reviews and tell my readers the good and the bad of the products that I have tried. A large percentage of a product review will concentrate on just that one brand.
Just so you know, 99% of these product reviews were not paid for. Products that are given to me for free aren't and shouldn't be considered payment. I can't use those products to pay my bills. I do it because it's what I love doing.
Even though I often write in-depth product reviews, there are times when I don't give exclusive mention to just one brand. This means that if I'm blogging about a foundation from brand X, I'll compare it to a similar foundation from brand Y as well, whether it's in my words or in photographs.
Still, it does make me wonder. Is this why a number of beauty bloggers have changed direction to not write exclusive product reviews anymore in case they do land an opportunity for a sponsored product review? Or how non-beauty bloggers who hardly do beauty product reviews are, all of a sudden, doing sponsored ones now?
I'm not digging nor taking the piss at any particular blogger here. Every blogger works hard to get where he/she is today so it would be unfair for me to judge. I must admit though that I'm simply tired of this blogging business. It's very disheartening when beauty bloggers who do in-depth product reviews, who give pretty much exclusive mention to the brand, are not given the recognition they deserve. Are we, beauty bloggers who write in-depth product reviews that mention one brand in one blog post, unwise because we're essentially giving free exposure to said brand?
It's time for me to get off my soapbox because I can go on and on for hours about this. What can I say, I love a good rant and a bit of a whingefest from time to time. I'd love to know what you think so please share your thoughts with us in the comments.
As a beauty blogger, do you write in-depth reviews of one product in one blog post (similar to what you usually see on BA)? Or do you avoid giving exclusive mentions to just one brand in a blog post?
Bloggie Wednesdays
is a series of articles just on blogging. They contain tips, how-tos, discussions about anything and everything you need to know about blogging and how we can be better bloggers. If you have any suggestions, tips and tricks about blogging you would like to share with us, or if you have any questions you would like me to address, please let us know in the comments.