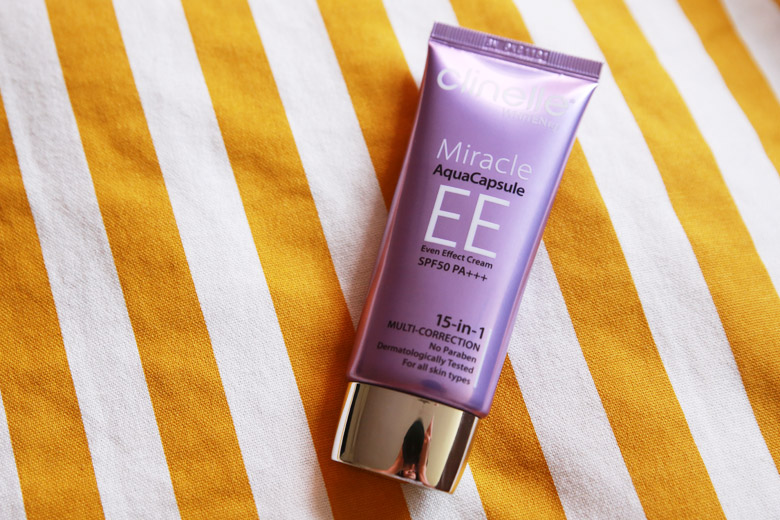 I haven't blogged about any of the double-alphabet creams in a while now because it's been a while since I stumbled upon any that is worth mentioning. I've tried a lot of BB creams (hence the mini series, BB Creamlogy), CC creams and even one DD cream. I'm going to add to that list of double-alphabet creams that I've tried thus far with one new alphabet addition, and that's an EE cream!
I bought a tube of the Clinelle Miracle Aqua Capsule EE cream when I was in Malaysia and to be honest, it was one of those spur-of-the-moment purchases. I wanted to know what this EE cream was about so I chucked it into my shopping basket. After giving it a good go, I have to say, it's actually not bad at all.
Good caution note right there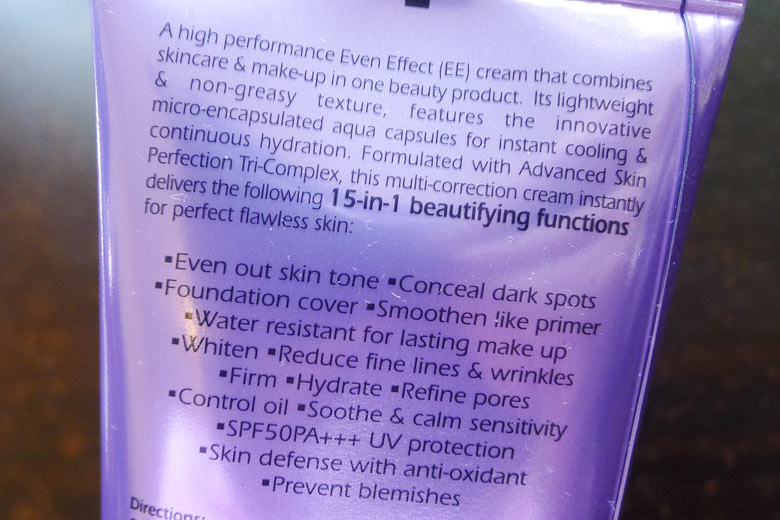 The EE stands for Even Effect, and you and I know that that's pretty much just marketing talk. All foundations, BB creams, CC, DD, whatever creams do pretty much the same thing – to even out your skin tone and make it an even canvas for makeup. I had a bit of a laugh looking at the "15-in-1 beautifying functions"; boy, there's a lot of things this EE cream can do, isn't there? 😛
Okay okay, all snarkiness aside, I have to say that as a foundation, I like it.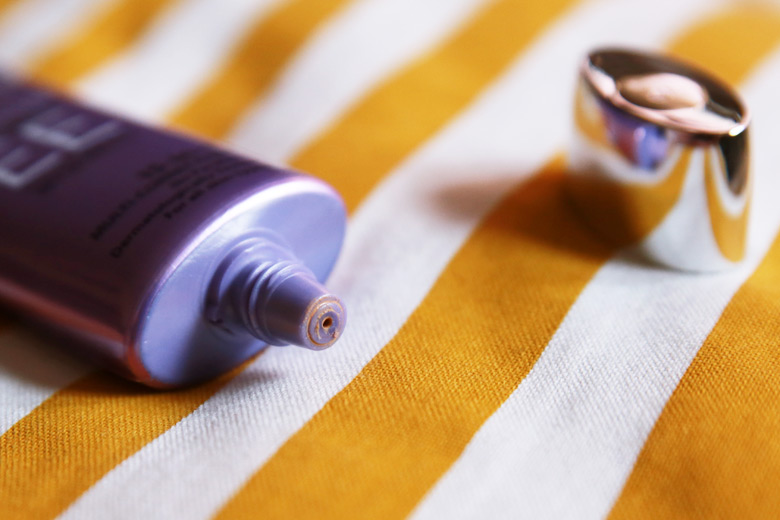 It has a light yet creamy texture that blends on the skin very well. It has minute capsules of water in the cream which bursts when you blend the product out on your skin, supposedly to cool skin down instantly and to provide continuous hydration. Initially when I didn't know what those tiny capsules were, I thought the cream had reacted with goodness-knows-what ingredients in my skincare and flaked on my skin. Thankfully, it didn't. Still, I didn't experience any form of "cooling", that's for sure.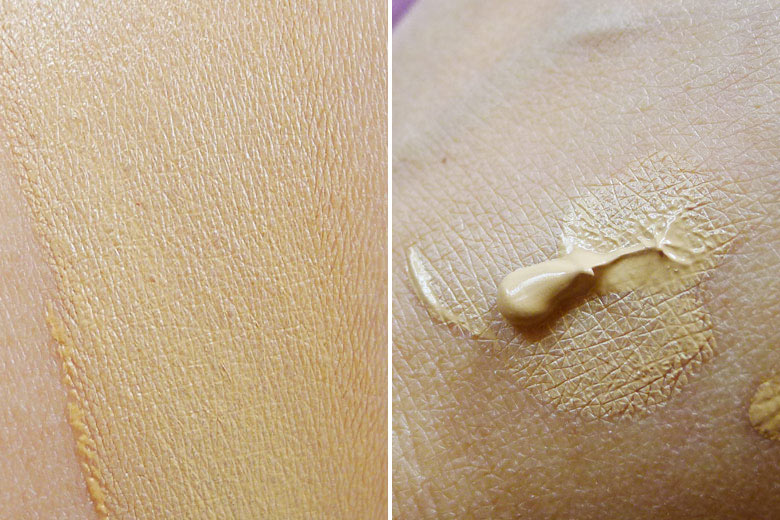 I'm lucky that the shade Natural almost matches my skin tone because like most Asian double-alphabet creams, this comes in just 2 shades. As a foundation, it works well on my skin. The coverage is light to medium, leaves a matte finish on my skin and after having it on for several hours, it looks even better on my skin, making it luminous. It lasts about 6-8 hours before it started to fade (no streaks though, thank goodness). I love the fact that it has a high SPF of 50 PA+++. Even though I always wear a separate sunscreen, it's good to know that the makeup I have on top of it has such high SPF as well.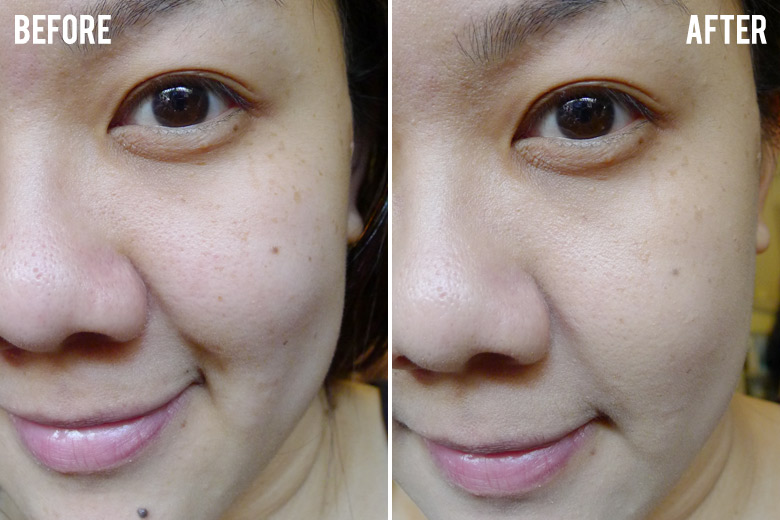 Unfortunately, Clinelle isn't available in Australia but if you live in Malaysia and see this at Guardian and Watson pharmacies, no harm giving this a go (RRP RM65.90, which is approximately AU$24). Take all that "15-in-1 beautifying" claims aside and you'll have a pretty decent high SPF-ed foundation. My next EE cream to try would be Estee Lauder's EE cream. Australia's not bringing it in (damnit), so I'll have to source it elsewhere. I read very good reviews about it too.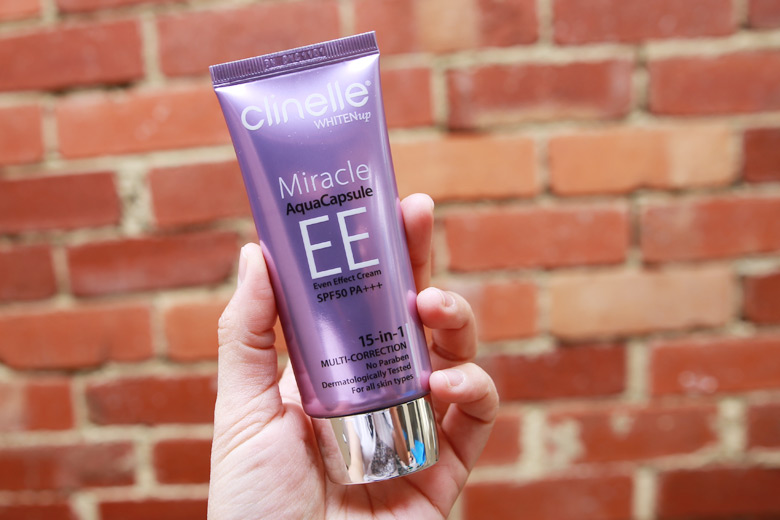 I wonder if anyone has come up with an FF cream yet. Hmm. 😛
What I like about it: Works well as a foundation, oil-free, fuss-free, makes the skin look good. The high SPF that doesn't make the skin look at all greasy is a winner in my book.
What I do not like about it: Not available in Australia. Pfft.
Have you tried any EE creams? My money is still on ZZ creams. Zit Zappers (TM)!