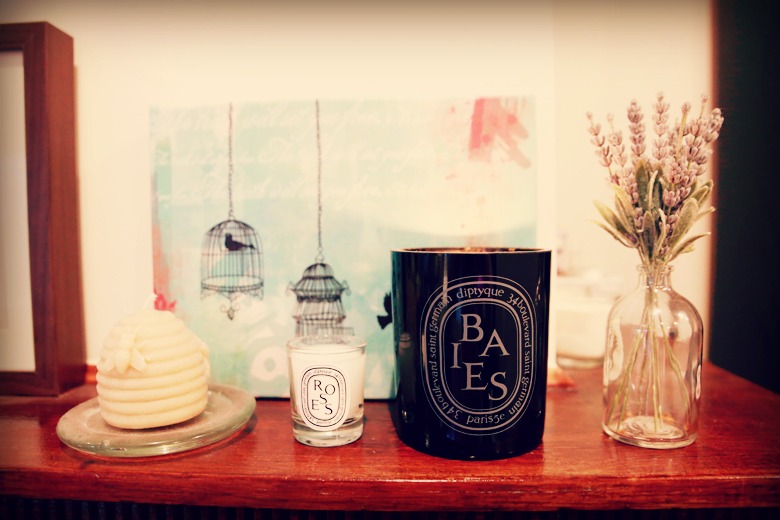 When I started working many years ago, I told myself I'd indulge in little luxuries whenever I can because if I'm going to be working hard for my money, I should be able to treat myself every once in a while. These little luxuries help get me through the day, month or even year. I don't mean splurging on an expensive designer handbag, shoes or the latest gadget but the ones that I can treat myself to once a day, once a month and even once a year.
These are the little things that I enjoy.
1. Burning pretty candles at home, even better if they're the luxe ones (not often because those are pretty pricey).
2. A treat to a high-end lipstick
3. A box of chocolates in the fridge
4. An occasional hair blow dry
5. An occasional facial or massage
6. An occasional pedicure
7. A day off just for window-shopping
8. A good cup of coffee that I don't have to make myself.
9. Having lunch by myself.
10. Drinks with my girlfriends
11. Buying flowers for myself
12. Buying a small gift for myself, asking it to be gift-wrapped and having the card addressed from me to me.
13. Browsing bookstore after bookstore and inhaling the smell of new and old books
14. Knitting a scarf for myself using high-quality yarn, preferably cashmere
15. Speaking of cashmere, buying myself a cashmere … anything. When possible, I'd treat myself to one cashmere piece every winter e.g. cardigan, scarf, sweater, etc. Shopbop does good sales on their cashmere pieces often (I once bought a beautiful 100% cashmere scarf for just US$30).
16. Getting a makeover
17. Getting comments and emails from readers saying they love reading BA.
18. People I admire and look up to telling me I've done a good job and/or they're proud of me. This does not happen often, hence a luxury.
19. Good mobile phone and Internet reception. Throw in consistently working Internet at home too.
20. Once a year, I buy myself an Hermes scarf for my birthday. I started this "tradition" 3 years ago and I look forward to it every year. That's about the only time I ever get anything that expensive for myself that isn't a tech gadget.
What are your little luxuries in life?