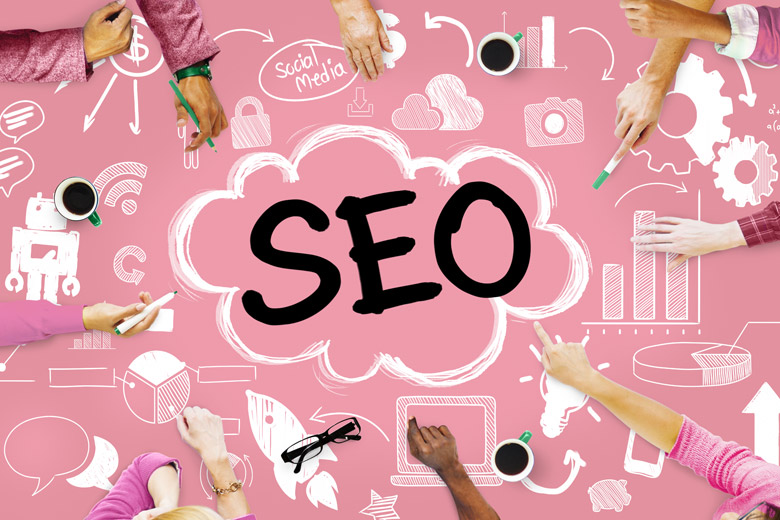 © Rawpixel
I don't know about you but I receive emails from SEO "experts" on a daily basis. These SEO consultants claims to be able to amp my website's SEO up many notches making my blog "the numero uno of beauty blogging yada yada yada" on Google. Of course, you and I know that these are nothing more than spam emails so I happily mark them as spam and move on.
The thing is, SEO or Search Engine Optimisation, is important for your website. Of course it is. You'd want your blog to be searchable on Google and when you type your blog's name on the search bar, you'd want it to appear first in the search results. There are things that you'd need to do to optimise your blog for search engines but after that, you will need to stop trying so hard because believe it or not, concentrating so hard on building up SEO for your blog is not a good idea.
A few days ago, I received an email from a reader asking me about the best ways to build up SEO for her blog as she's trying to increase traffic to her blog. We talked about SEO and at the end of the email, I advised her not to concentrate so hard on SEO, and I'd like to also share with you why.
I can't remember which big entrepreneur/blogger who said this (could be Gary Vaynerchuk, Michael Hyatt, Pat Flynn or any one of 'em big guns) in a podcast, but when I heard it, it just went ding ding ding! in my head. There are many things you can do to amp up SEO on your blog like longtail keyword research, making sure you hit the right keywords, etc but at the end of the day, don't try to game the Google system because it would be a waste of time.
Google has hundreds, possibly thousands of engineers working on SEO alone. They work on creating the best search engine they could and optimising websites for best search results. Trying to game the system could jolly well be a losing battle on your end because Google's algorithms can change at a moment's notice.
Instead of concentrating so hard on building SEO, concentrate on creating better content. There are many ways to drive traffic to your blog other than amping up your SEO. Build your email list, have lead magnets to build your email list (i.e. freebies for readers to sign up to your email newsletter), put your content on Pinterest to help drive traffic, make your photos better, make your words better … do all these instead.
Of course, this doesn't mean that you shouldn't also think about your blog's SEO because you should. You should have a good meta description and keywords for each blog post. You should also have a good meta description and keywords for your website. All these can be done with plugins (if you're on WordPress, I recommend the All In One SEO Pack) or manually code them in if you're on other platforms. But you shouldn't have to spend a lot of time worrying about SEO. Use that time to think of and create better content instead.
Remember this: every minute you waste on trying to perfect your blog's SEO is a minute wasted on creating better content for your blog.
Do you worry about your blog's SEO often? Or just set it up once and then move on to your content?
Bloggie Wednesdays
is a series of articles just on blogging. They contain tips, how-tos, discussions about anything and everything you need to know about blogging and how we can be better bloggers. If you have any suggestions, tips and tricks about blogging you would like to share with us, or if you have any questions you would like me to address, please let us know in the comments.