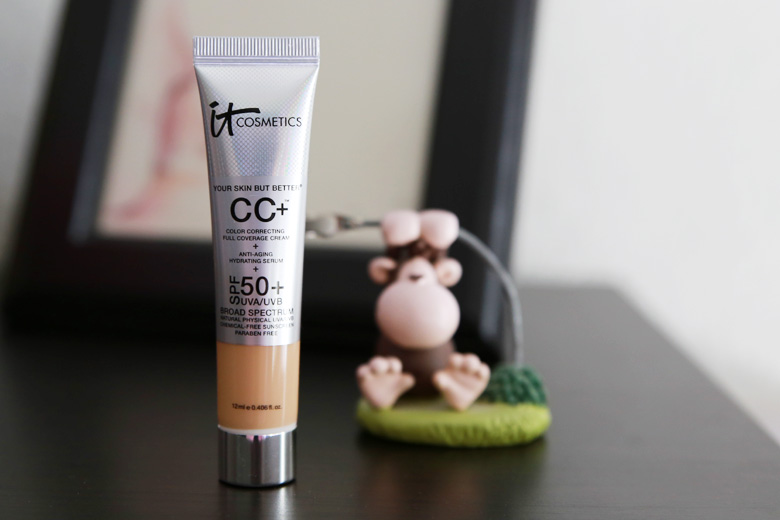 When I visited Sephora in Sydney, I mentioned that one of the brands I really wanted to try out was IT Cosmetics. A few weeks ago, I reviewed their CC+ Radiance Ombre Blush and today, I'd like to share my thoughts with you on the CC cream. Just before I hit the store, I fired up a quick Google on recommended items to get from the brand. One of them was the CC cream and I thought oh why not? So I took one of the full-sized CC creams in the shade Medium and popped in to my shopping basket.
However, when I was queuing up to pay, I stumbled upon a smaller-sized version of the CC cream. You know how Sephora loves enticing you with cute and tiny versions of beauty products just as you're queuing up for the checkout counter? Naturally, I got sucked in too. Even though it would be cheaper per ml to buy the full-sized product, I figured that if I end up not liking the CC cream at all, it's just going to be a waste of money anyway so I decided to buy the 12ml version instead.
Thank goodness I did because I know for sure I won't be able to use up the full-sized CC cream. It's good but it's not great.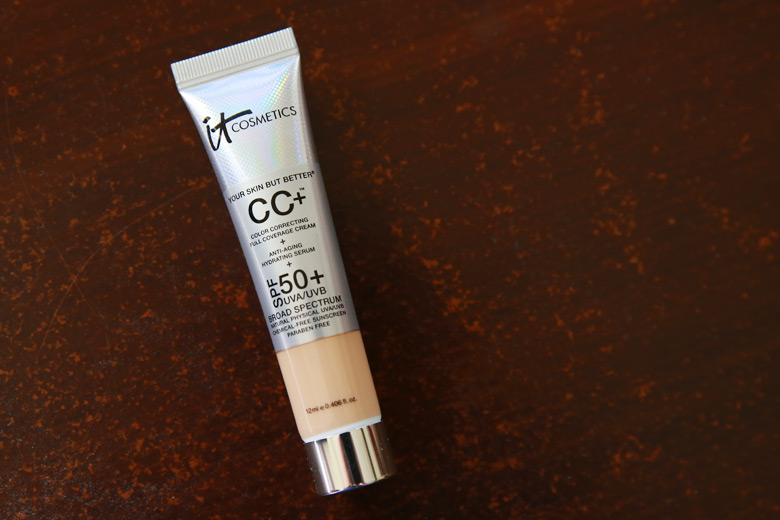 The CC+ claim is that it's a colour-correcting full coverage cream and that it's also an anti-aging hydrating serum (reckon the latter is the reason for the plus sign). The CC cream is basically a foundation and I really wouldn't say it's a full coverage one at all. At best, I'd give it a light-medium. It starts off as light, almost like a tinted moisturiser but as you build on light layers, it goes to about a medium in coverage.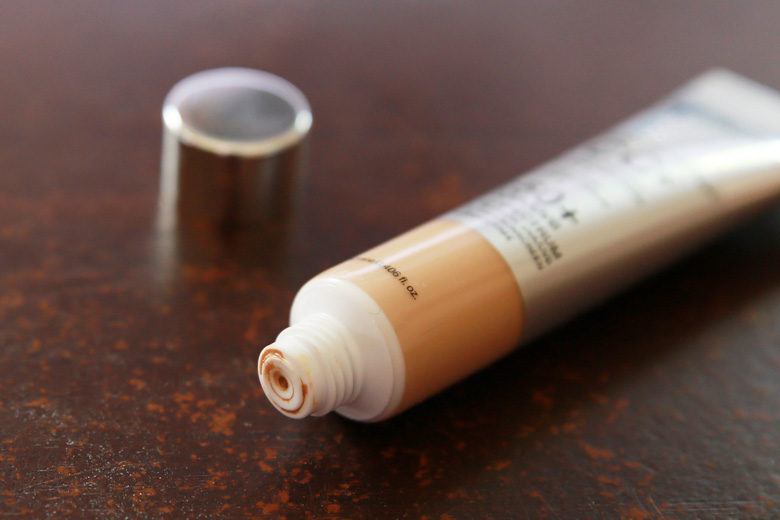 It's a lightweight and creamy foundation that spreads and blends well onto the skin, leaving a satin finish. It looks good on the skin and it looks even better after an hour or two. It's buildable to higher coverage and doesn't look cakey or crepey on the skin with more layers on. IT Cosmetics calls it "your skin but better" and I absolutely agree with the statement. Your skin still looks like your skin but with an even skin tone and slightly covered up blemishes. I'd say it's on par with a number of high-end CC creams out there. I also love the fact that it also contains a broad spectrum sunscreen and a high SPF of 50.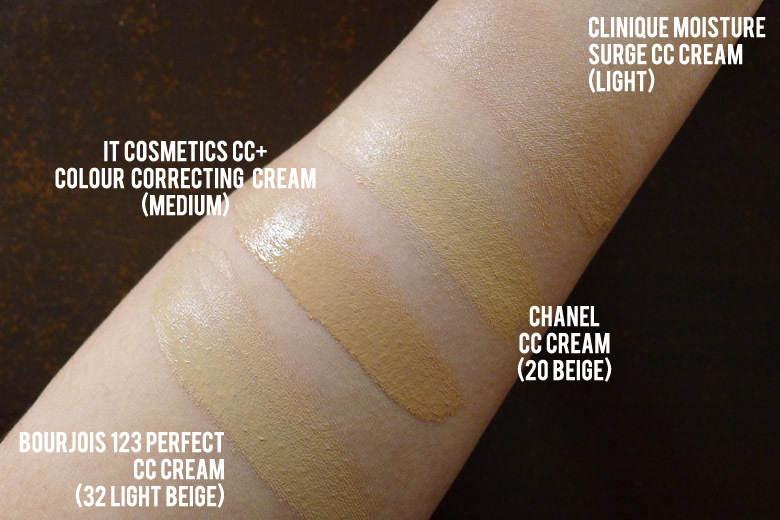 Now comes the part where I tell you why it's good but not great. I don't like how it smells. It doesn't smell bad when you sniff the tube. It doesn't smell when it's swatched. However, for some very odd reason, when I apply it on my face, I smell vomit, especially when I blend it around my nose. It's really strange but to me, it smells like throw-up. It could be hormones or that that time of the month is coming, but I've been using this for a while and I could still smell it. Sometimes it's bearable but other times, I had to remove everything and start again with another foundation. I had to wonder if it's just me because really, who'd allow such an awful scent in their products?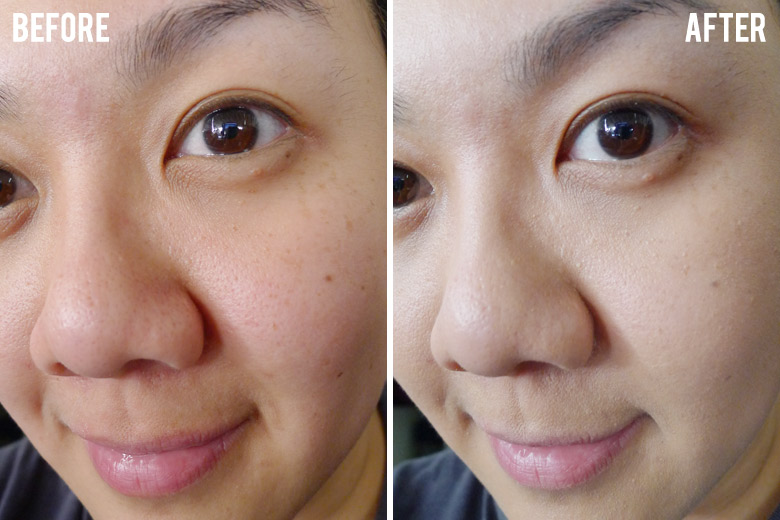 Other than that, if I overlooked the unpleasant scent, it's a good CC cream. Heck, it's a good foundation. I'm very pleased that I bought a smaller tube because not only would it be easier to finish, it would also be a breeze to travel with.
If you're used this CC cream before and don't find anything wrong with the scent at all, please let me know. I hope it's just me who has a problem and not the product. Perhaps I bought a dud?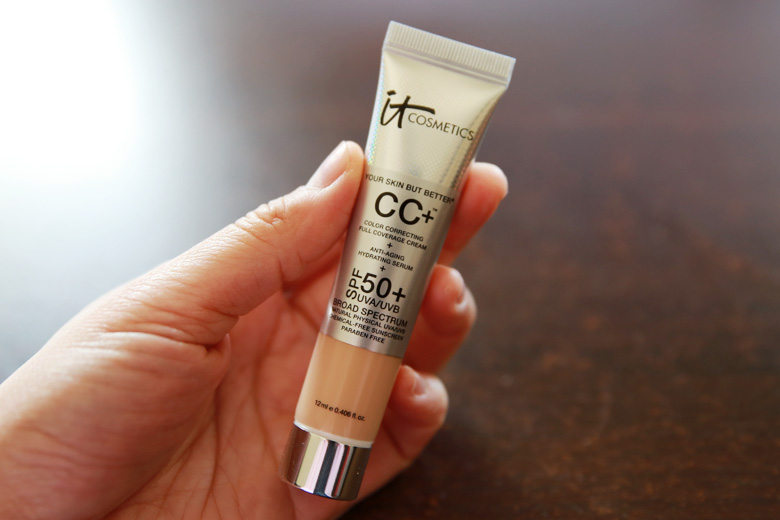 IT Cosmetic's CC+ Colour Correcting Cream retails at AU$39.00 for 12ml. I can't remember the exact price for the full-sized product but I'm guessing it's around the AU$45-$55 range for 30ml. If you're looking to give this a go but already have 5930 bottles of foundations to deal with, look for the smaller-sized version instead. This CC cream retails in the US at US$38.00 for 30ml and is available at Ulta.
What I like about it: Lightweight, non-greasy, looks natural on the skin, high SPF.
What I do not like about it: I don't like how it smells when it's on my face because it kind of smells like sick. Could just be me though.
Have you tried this by IT Cosmetics or any other products from the brand? Your thoughts? Yay or nay?
This post contains an affiliate link. By purchasing something via these affiliate links (at no extra cost to you), you're supporting Beautyholics Anonymous, which I highly appreciate. For more information, please read our
disclosure policy
.