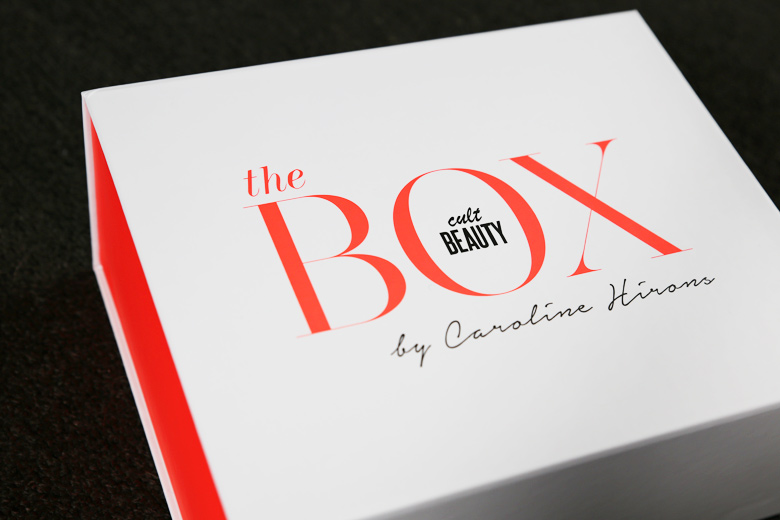 I don't think I've ever been that excited about a beauty box than the one by Cult Beauty, particularly the Caroline Hirons beauty box. These boxes are so popular that one has to actually sign up to the waiting list before you can buy it, and they're usually sold out very quickly. To be perfectly honest, while I'm sure the products are good, I think it's an excellent marketing strategy by Cult Beauty as well, not just to create that sort of hype but to give that sense of exclusivity to the box.
I, for one, was hooked.
If you're not aware of what the Cult Beauty Caroline Hirons box is, it's a one-off, strictly limited collection in collaboration with Caroline Hirons, who carefully curated and chose the products to be included in the box. There's a collection of serums, moisturisers and other beauty products that are meant to recapture your skin's youthful glow. And if you don't know who Caroline Hirons is, you have to check out her blog and YouTube channel right now. She's my skincare guru and I wouldn't have discovered the wonderful skincare products and ingredients that have given smooth, soft and boing-boing skin if it wasn't for her. She's a hoot and a half and her blog is highly informative and entertaining to read.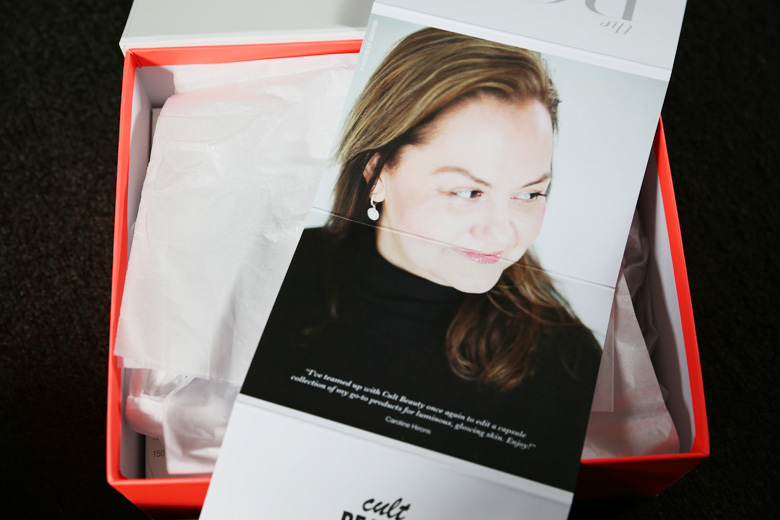 I must say though, that this is the most expensive beauty box I've ever purchased. I haven't purchased any Net-a-porter beauty boxes because I thought they were really expensive but the Cult Beauty Caroline Hirons box pretty much broke that "record" at £100 per box. That's at least AU$210 per box and that's a whopper all right (having said that, as I live outside the EU, they removed the tax upon checkout so it came up to be £83.33 instead. Still a whopper but at least not that, er, whopping). You can tell that I have a whole heap of faith in Hirons to get the box because really, the only product I knew and heard of in the box was Pixi's Glow Tonic, and the rest to me are like … *cricket sounds*.
Still, I'm really excited to give these items a go. By the way, this post isn't to review the items in the box given that I've only just received it a few days ago. It's just to show you what's in the box and reviews coming up for each item as I give them a go. I have to take my hat off to how quickly Cult Beauty shipped this off though. This took a total of 6 days to arrive in Australia. Not 6 working days, but 6 days in total.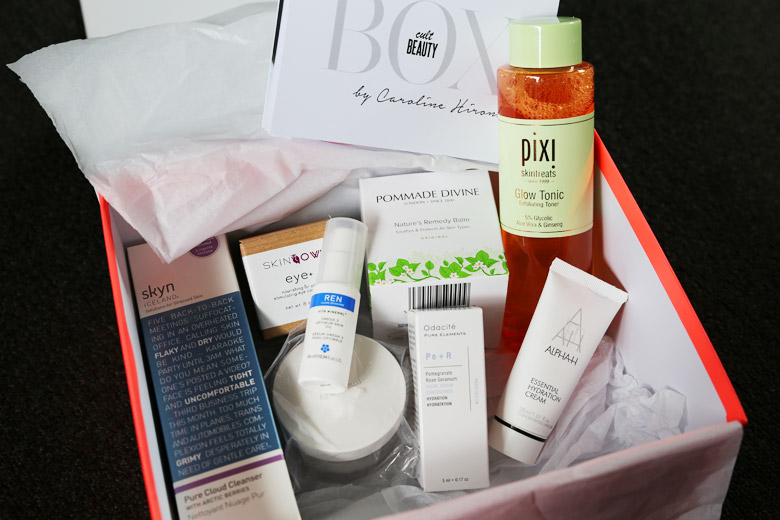 Here's what the box contains:
Odacite's Hydration Serum Concentrate (5ml – full size – £33.00)
Alpha-H Essential Hydration Cream (30ml – travel size – £21.00)
Pixi's Glow Tonic (250ml – full size – £18.00)
Pommade Divine Nature's Remedy Balm (50ml – full size – £19.80)
REN's Vita Mineral Omega 3 Optimum Skin Serum (10ml – trial size – £8.33)
RMS Beauty's Raw Coconut Cream (70g – full size – £12.50)
SkinOwl's Eye + (0.8oz – full size – £36.00)
skyn ICELAND's Pure Cloud Cleanser (5oz – £22.50)
That Odacite serum is bloody expensive on its own. At £33.00 per bottle, it doesn't seem that pricey but that's £33.00 for just 5ml. Yikes! I hear it's very concentrated so let's see how good that one is, eh? I'm also very keen on trying out the RMS Beauty's Raw Coconut Cream, which sounds quite strange for me given that I don't typically like the scent of coconut. 😛 This jar was packed in a zip-lock bag to prevent spillage.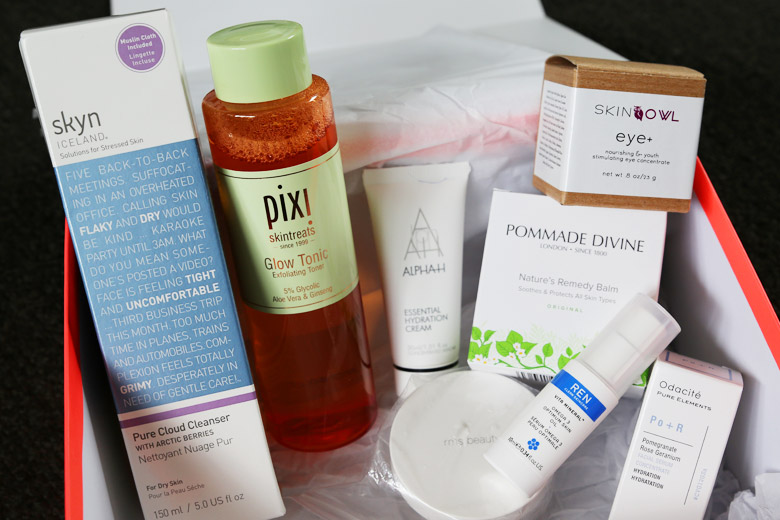 This is Hirons' second collaboration box with Cult Beauty and I'm sure it wouldn't be the last given how well this and the previous boxes did. The value of the items in this box is over £170 so for £83.33, it's actually not too bad. You can also read up on how to use each of these products here.
Can't wait to try 'em all out!
Did you get the Caroline Hirons box? Which product would you like me to review first?