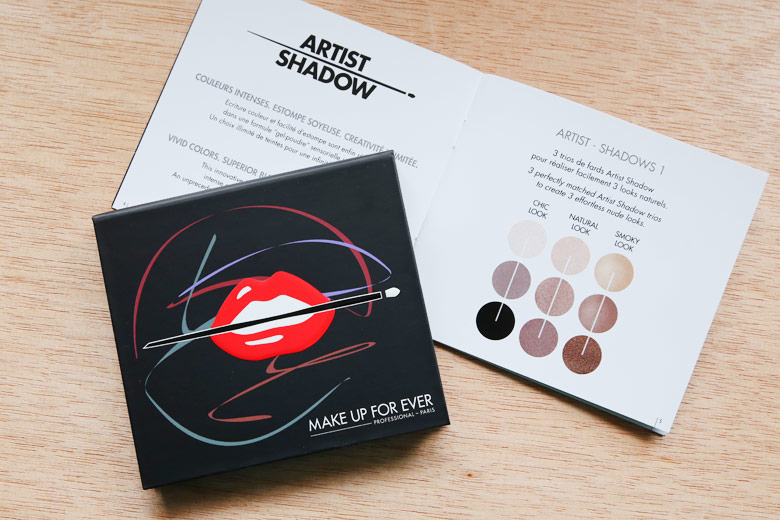 This beautiful palette was given to me as a gift by a very dear friend who recently moved to Australia. Okay don't judge me, y'know, me being a beauty blogger and all, but I, erm, have never used nor owned any eye makeup from Make Up For Ever. Why? I have no idea, to be honest. I guess for one, the brand is not readily available here in Melbourne unless I buy it online, at a beauty expo like IMATS or in Sephora or PM Studio in Sydney. When I'm in Malaysia 1-2 times a year, I'm more drawn to Asian cosmetics than I am Make Up For Ever anyway, so that's a no-go. Anyway, whatever my excuses are, nope, I haven't tried any Make Up For Ever eyeshadows. Until now.
When I first took this palette out of the box, I gasped at how beautiful it is. My friend knows me well to get me a neutrals palette because it's so versatile and it's just the type of colours I love to wear. Even though it comes in magnetic cardboard packaging, it's surprisingly heavy and sturdy. It also comes with a big mirror, which is a plus in my books.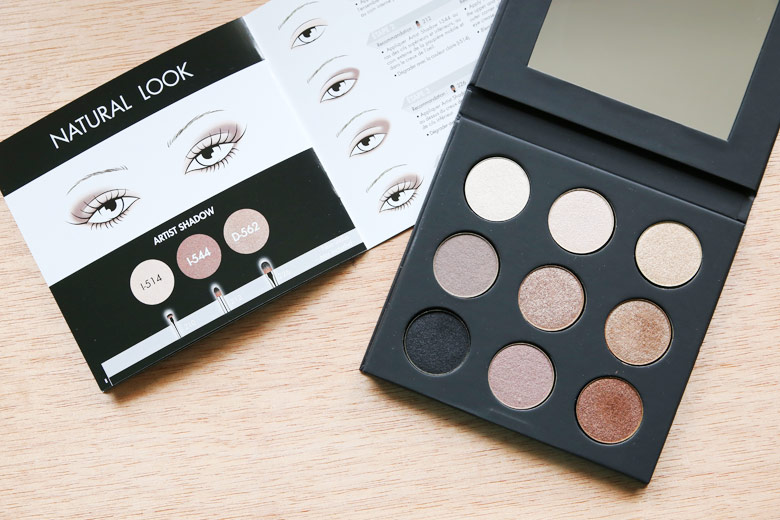 There are 9 eyeshadows in the palette with a mixture of matte and shimmery shades. It even comes with a booklet to guide you on how to create a chic look using the first row of eyeshadows (top to bottom), a natural look using the second row and a smoky look using the third row. This is a good idea for those who are new to eye makeup who'd like more out of this palette. I didn't follow the guide and just used whatever the heck I liked. 😛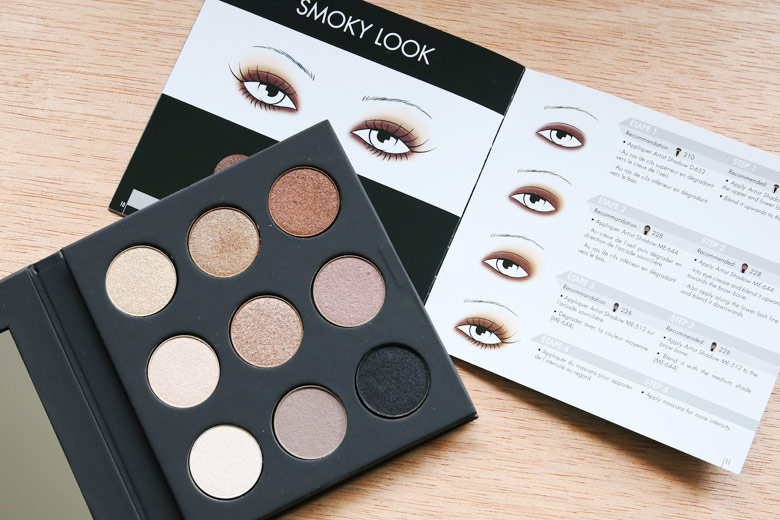 The eyeshadows swatch very well. They're richly pigmented upon just the first swatch, and they're soft and buttery to the touch. There's no grittiness nor fallout to these eyeshadows. In fact, these eyeshadows and shades remind me very much of my beloved Urban Decay Naked eyeshadow palette with the quality and lasting power to match.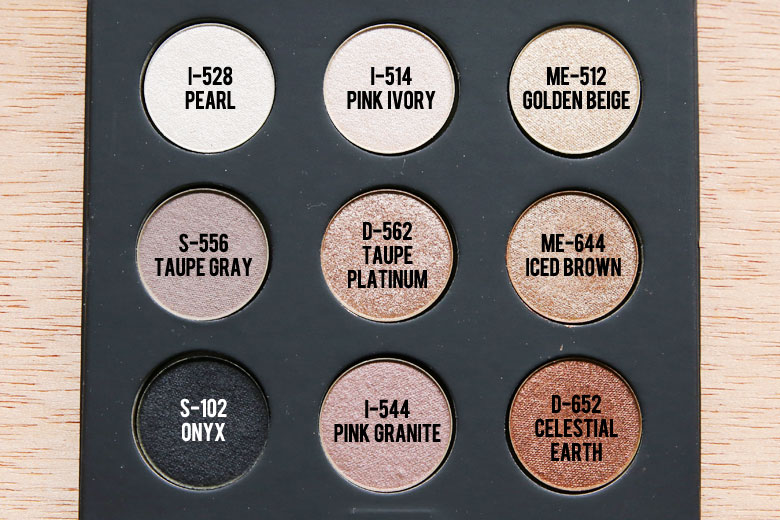 I have just about the oiliest eyelids ever, so any eyeshadows I use must be accompanied with eyeshadow primer. I use my trusty NARS Pro-Prime Smudgeproof eyeshadow primer prior to applying these eyeshadows on and these last very well on my eyelids. I've gone for at least 10 hours with these on and there was hardly any fading nor creasing on my lids. No awful lines on my lids with these, no sirree!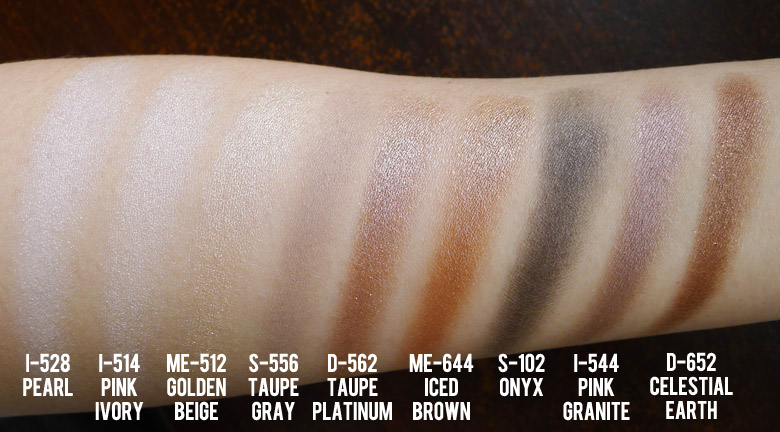 These eyeshadows are warm, bronzey and shimmery, but they're not over-the-top shimmery that it's glittery like a disco ball. The guide recommended these to be used with Make Up For Ever eyeshadow brushes (duh, obviously!) but I actually find the intensity of the pigments much stronger and more vibrant when I use my fingers to pat these eyeshadows on. I even use my fingers to add the outer V while blending the colours with my MAC 217 brush.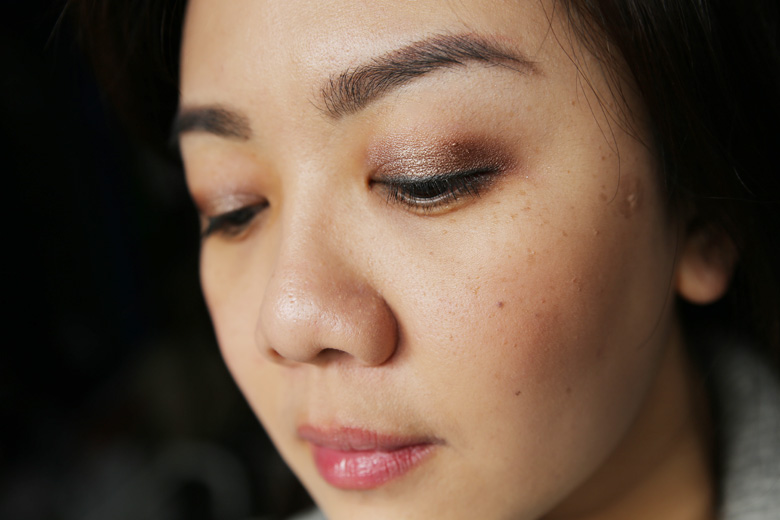 This is a gorgeous, gorgeous palette. I know that there are plenty of nude/neutral eyeshadow palettes out there but this is definitely on par with the famous Urban Decay Naked eyeshadows. Some say this palette is better than Urban Decay's, but since I'm partial to the latter, I'll say the quality is pretty much equal. If I really have to compare the two, I prefer Urban Decay's mainly because there are more shades I can play with but really, this Make Up For Ever palette will give you a good amount of looks to create too.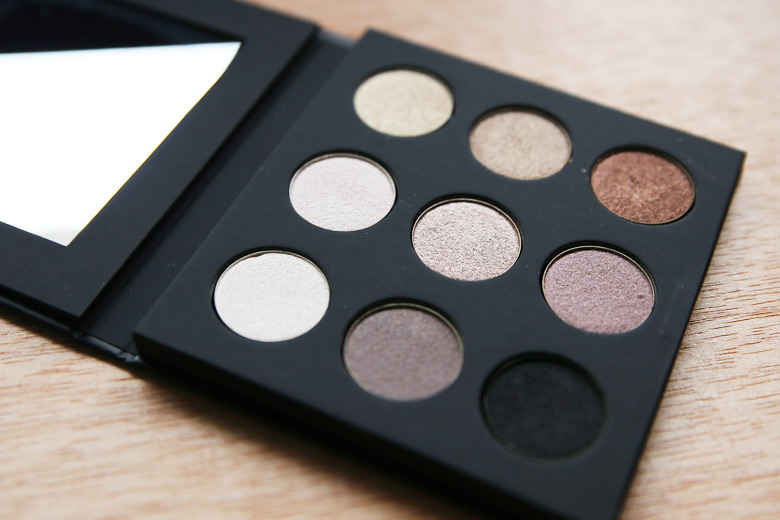 The Make Up For Ever 9 Artist Shadow palette costs US$42.00, which means that each eyeshadow is about US$4.67, which in my opinion, is an absolute bargain for the quality and value that you get out of it. It's about 17 cents more expensive and 0.01oz more than each shade in an Urban Decay NAKED palette, if you're nitpicking.
There aren't many multiple-eyeshadow palettes that I'd recommend, but the ones that I do would be the Urban Decay NAKED, the LORAC Pro and now this one. Highly recommended!
What I like about it: High-quality eyeshadows (buttery smooth and soft), great lasting power, good value.
What I do not like about it: Nothing. Well, if I have to be pernickety, it would be that the brand isn't readily available in Melbourne.
Do you have this palette? Have you checked this out in store? Did you like it as much as I did?
This post contains an affiliate link. By purchasing something via these affiliate links (at no extra cost to you), you're supporting Beautyholics Anonymous, which I highly appreciate. For more information, please read our
disclosure policy
.