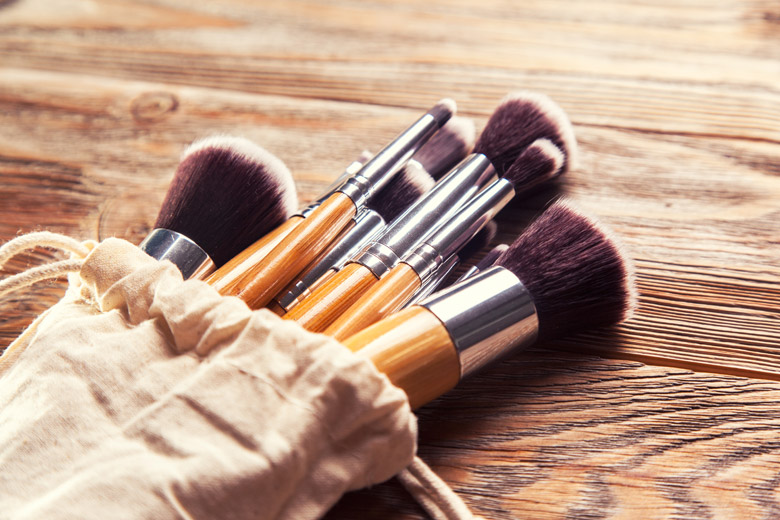 You and I know I'm crazy hooked on blushes. It's a beauty weakness of mine that I don't intend to fix any time soon. The thing is, it's not just blushes that I don't have strong willpower against. I have a thing for makeup brushes too and my collection is growing bigger by the year.
Ahh but do you know that makeup brushes don't really have to go where they're supposed to go?
Erm, say what, Tine?
The fun thing about makeup brushes is that they don't have to be used the way they're originally intended for. Just because it's called a concealer brush, doesn't mean it has to be used to apply concealer with only. Just because it's called a blush brush, doesn't mean that it can only be used to apply blush. A single brush can be used on more than one area.
Here are a few examples of the makeup brushes I frequently pick up that aren't used for its original purpose.
I don't use the Real Techniques setting brush to set powder over small areas on my face. I use it to blend creamy concealer under my eyes.
Wayne Goss' The Holiday brush is popular for applying face powder but I much prefer to use it to apply blush on my cheeks.
Master Makeup's MM Kabuki Brush is popular for applying bronzer but I use it to apply loose powder on my face instead.
I don't use the Real Techniques Expert Face Brush to apply foundation. I use it to contour my face instead.
I prefer using synthetic concealer brushes as lip brushes compared to tiny lip brushes.
I use retractable face brushes as travel blush brushes because the retractable version for blush brushes are too small.
I use tiny synthetic eyeliner brushes to do pin-point concealing.
There are more examples but I'll leave it here for now. Makeup brushes can be used any way you deem fit for your needs. They can be used in many other ways other than what is recommended. Oh, and I use cheapie and scratchy gift-with-purchase brushes to clean gunk off my keyboard. 😛
What about you? Are there any makeup brushes that you use differently from their intended purpose?