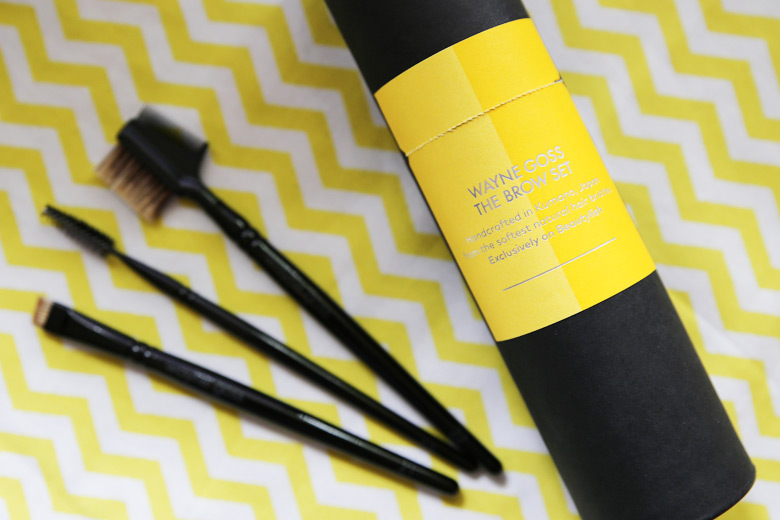 When I unboxed Beautylish's 2016 Fukubukuro Lucky Bag, I was mighty chuffed to see a set of Wayne Goss makeup brushes. It was utterly unexpected as Wayne Goss' makeup brushes are usually very expensive. The set I received was the Brow Set, which comprises an angled eyebrow brush, a spoolie and a comb/brush duo. Needless to say, they were put to good use very quickly.
Prior to the Brow Set, I've only had one Wayne Goss makeup brush, and that's Brush 00 (formerly known as The Holiday Brush in 2013 and 2014). It's a tapered face brush and the goat hair is incredibly soft. The only issue I had with it was that even after a year of regular use and weekly cleansing, it still bled grey dye. The bleeding has stopped now, thank goodness. That brush was US$85, which was a real whopper, which is why you can imagine my excitement when I received another item from Wayne Goss, and this time, it was in a set of three.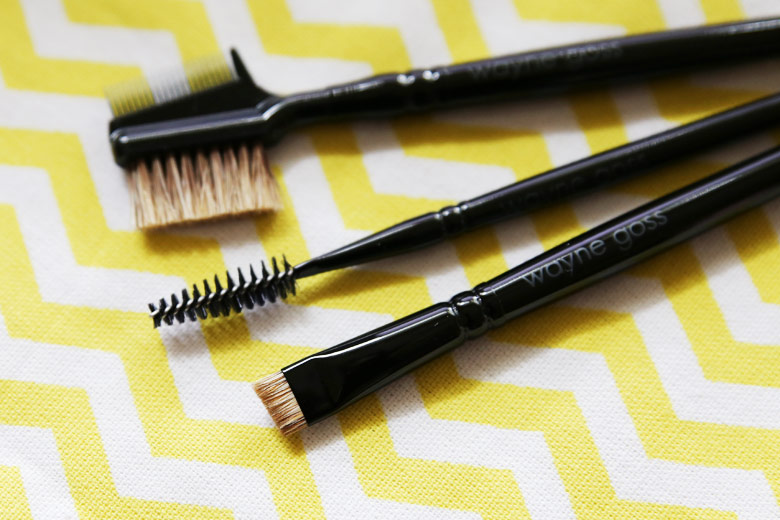 All of Wayne Goss' makeup brushes are made from natural hair. They're designed by Wayne and they're individually handcrafted in Japan. The angled #21 brush has a flat and fine tip and is designed to work with any brow product from pencils to pomade. Brush #22 is known as the Multitasker, which can be used to brush an unruly brow, add definition using the long-haired natural bristles, and the comb used to separate eyelashes from too much mascara. The #23 brush is known as the Pre-Show. They call it an upscale take on the classic spoolie, which can be used to shape your brows while removing any excess foundation trapped in the hair.
My favourite brush of the lot is most definitely the actual makeup brush, which is the angled #21 brush. It's stiff enough to create definition on the brows with brow powder and even wax (usually eyebrow brushes for wax is a lot stiffer and scratchier). To me, that brush is the multitasker because I didn't only use it for my brows, I can even use it as an eyeliner brush, especially to apply gel eyeliner.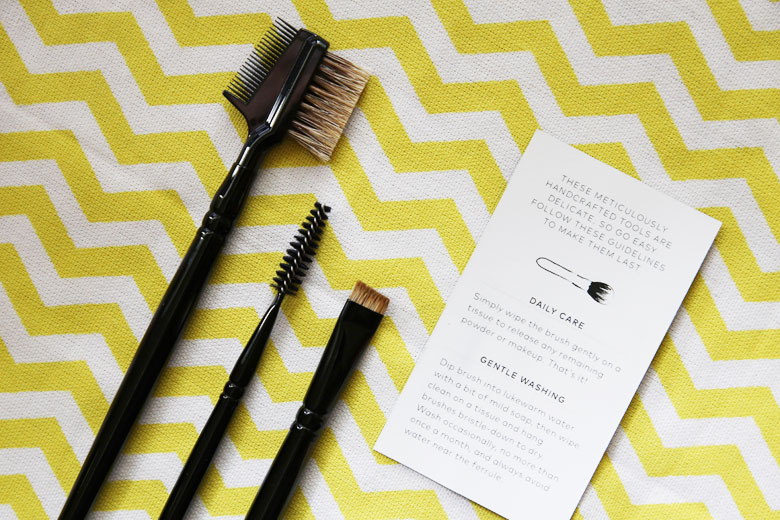 The comb-brush duo (#22) is used to soften the amount of eyebrow pencilling I did and to make the filled in bits look natural. I've used a similar comb-brush duo for years and this works just the same. As for the spoolie, well, it's a mascara spoolie. It's great for brushing the hairs and blending brow product.
Here comes the part that I'm not terribly keen on, and that's the price of this set. The set of 3 is US$55 (at the time of publishing this blog post, that's approximately AU$77.60). Even though you do technically get 3 items, it's still, in my opinion, pretty expensive for what you get. While I cannot fault the angled brush at all and think it's a really good one, I cannot say that all the other two is really all that great. Don't get me wrong; it's not as though the quality of the spoolie and comb-brush-duo is rubbish, because it's not. The thing is, you can get similar ones from the drugstore or pharmacy at much lower prices that will do exactly the same job as these.
The weight of this set falls heavily on the angled brush, so I'd understand if that brush costs more. Still, I had to wonder how much more. Of course, I understand that these are handmade in Japan, which is what makes them more expensive. If you divide the price by 3, then the cost of each brush is equivalent to similar brushes from Hakuhodo. Personally, it's still hard to justify paying US$55 – especially with our current shitty currency exchange – to make up for the other two.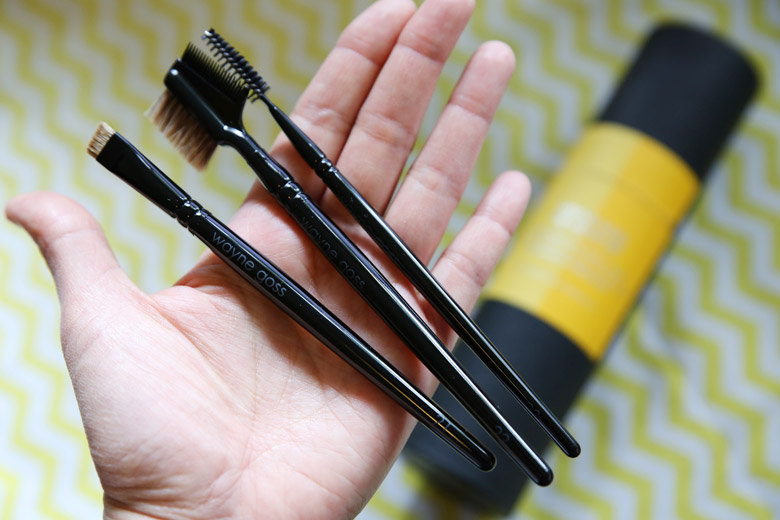 Having said that, I don't deny that this is a good set of high-quality eyebrow brushes. I'm very happy that this set was in the lucky bag and that I got to try this and other items of makeup and skincare for a lot less than what they're worth. However, if you were to ask me if I'd pay US$55 for this set alone, to be very honest, I'll have to think several times over. Even then, I'd probably use that money and get Wayne Goss' other makeup brushes instead.
Wayne Goss' The Brow Set and his entire line of makeup brushes are available exclusively on Beautylish.com. You can learn more about The Brow Set on their website as there's a video by the man himself showing you how the brushes are used.
What I like about it: High-quality brushes. I particularly like the angled natural-haired brush.
What I do not like about it: It's a pricey set.
Have you tried this set of brow brushes? If you've also tried other brushes by Wayne Goss, which one(s) do you have?