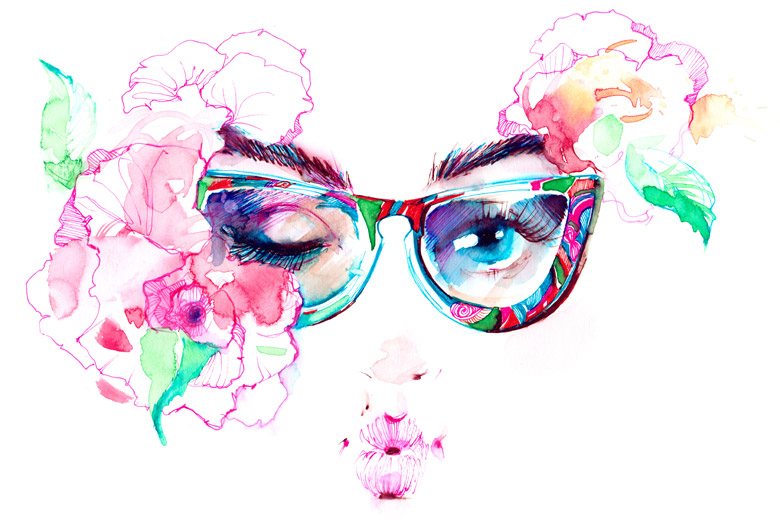 If there's one makeup trend that I'm thankful for yet am apprehensive about, it's full and defined eyebrows. Gone are the days of awkward, pencil-thin brows; hello bushiness! I've experimented with many brow shapes over the last 15 years, so I know thing or two when it comes to my brows, what works and what definitely doesn't.
And boy, do I know what doesn't work for me. *cringe at old photos*
When a picture frame frames a picture, so do eyebrows frame the face. Back in the day, makeup artists used to say that brows frame the eyes but not anymore. These days, brows frame the FACE. This is why it's important to make sure you have a good frame for your face. Does your face look better with a skinny frame? Or would it look better with a thicker frame?
While we hop on the trend of full brows, it's important that we know what type of full brows suit our face. You'll see a lot of sharp, very arched and defined brows on Instagram and Pinterest these days, but you may be surprised to find out that while they look great in pictures, that type of brows may not suit your face. I know for a fact that they don't suit me.
Overly dark eyebrows don't suit everyone either, even if you have very dark hair. Case in point: when I was in a restaurant in Adelaide a few months ago, a waitress with very dark brows served our table. She was a lovely lady and was very helpful. But I couldn't stop cringing inwardly at her brows because she looked like she had used a black Sharpie texter on her brows. Not very dark brown, mind you, but black. Her brows were drawn on outside her already naturally-full brows and made her face look very severe. She was a pretty lady with a beautiful smile but her brows made her appear fierce and unapproachable.
On the other hand, I've seen women who barely had any makeup on, but just well-drawn brows. Brows that suited that face shape and hair, brows that framed their face so nicely. They didn't even need eye makeup or lipstick and already they looked well-groomed and ready to conquer the world.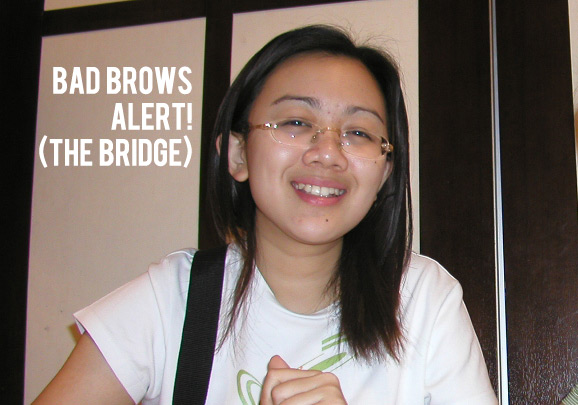 I was 24 with really bad eyebrows 😛
See what I mean by the power of a good brow and how it can make or break your look? I look back at my old photos of poorly tweezed brows (I once had a "bridge brows" – slanted sides and a plateau in the middle) and I shake my head. What the heck was I thinking?
When it comes to your eyebrows, please, for the love of all that is holy, leave them to brow experts. You don't have to have them waxed or threaded every month but every few months, I'd highly recommend you to get them reshaped by people who see and deal with all types of eyebrows day in and day out. And keep those tweezer-happy fingers away from your brows unless it's to pluck out a stray hair!
Are you a brow person? Do you have thin or thick brows? How do you maintain them?