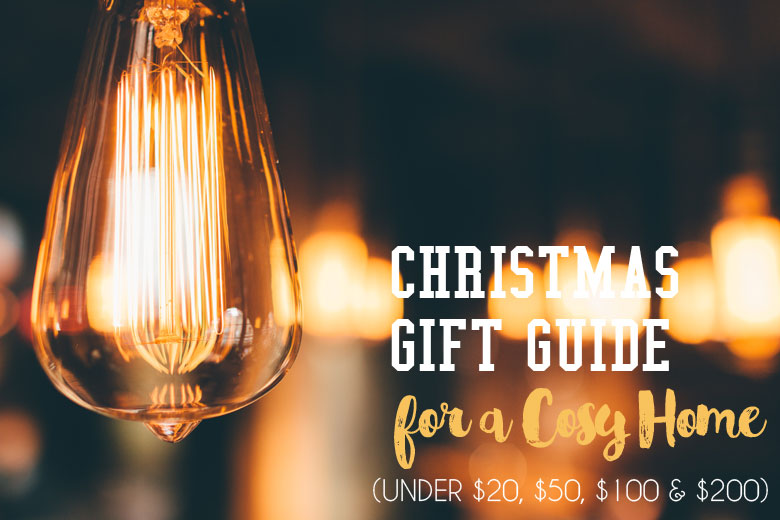 Welcome to the 5th and final day of Tine's Christmas Gift Guide for 2015. I hope you've enjoyed the gift ideas as much as I've enjoyed creating the guide for them. Man, it made me want to buy a lot of stuff. Talk about self-enabling!
I'd like to conclude the Christmas gift guide with gift ideas for the home. A common comment I get when I have visitors in my home is that it's cosy (to be honest, I think it's just a much nicer word than "gee, it's small" 😛 ) and I like to think that I've done my best to keep it as cosy as possible. I love browsing homeware stores and believe you me, it's hard to fight the temptation of not adding more unnecessary things in my house.
Out of all of the stores I've checked out to come up with this gift guide, the one I'm most impressed with is, believe it or not, Kmart. They're really stepping up their game in terms of homeware and you can buy beautiful wooden and marble items for your home at very low prices. They even have exact dupes for items sold in other far more expensive stores. In fact, there are many Instagram accounts dedicated to how people decorate their home with items from Kmart Australia. Check out the hashtag #kmartinspire on Instagram and you'll know what I mean!
Without further ado, let's get started.
Happy shopping!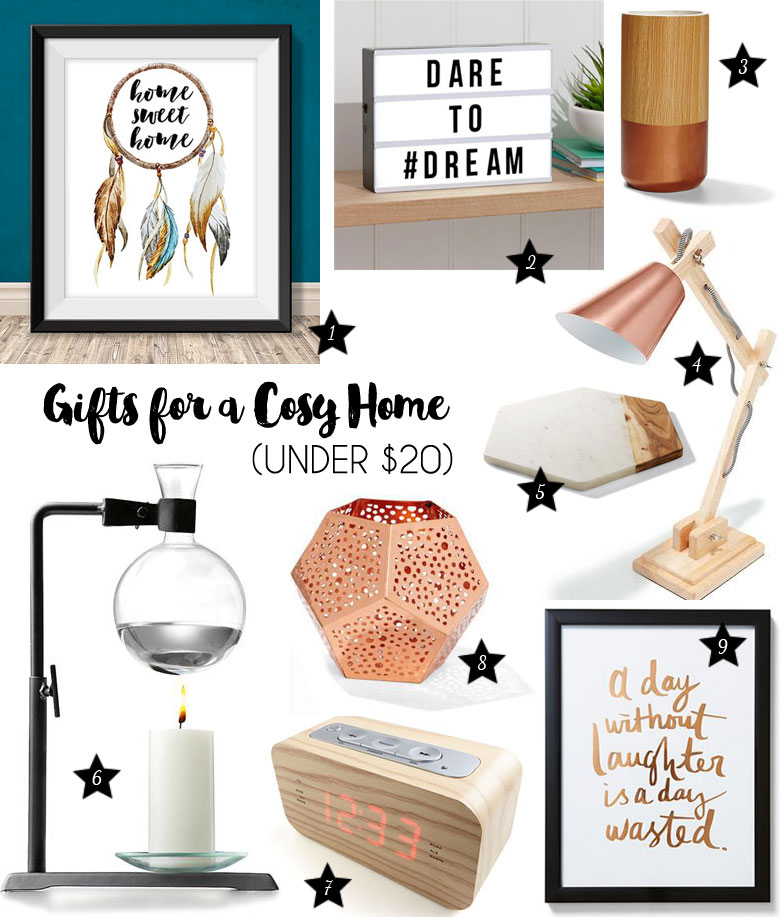 1. Home Sweet Home Poster by JadeForestDecor (AU$7.10)
2. Lightbox (AU$19.00)
3. Two-Tone Vase (AU$6.00)
4. Copper and Wood Table Lamp (AU$20.00)
5. Marble and Wood Hexagon Board (AU$15.00)
6. Scientific Fragrance Diffuser (AU$15.00)
7. Audiosonic Wood-Style Clock Radio (AU$20.00)
8. Geometric Metal Tealight Candle Holder (AU$5.00)
9. Foil Typography Print (AU$7.00)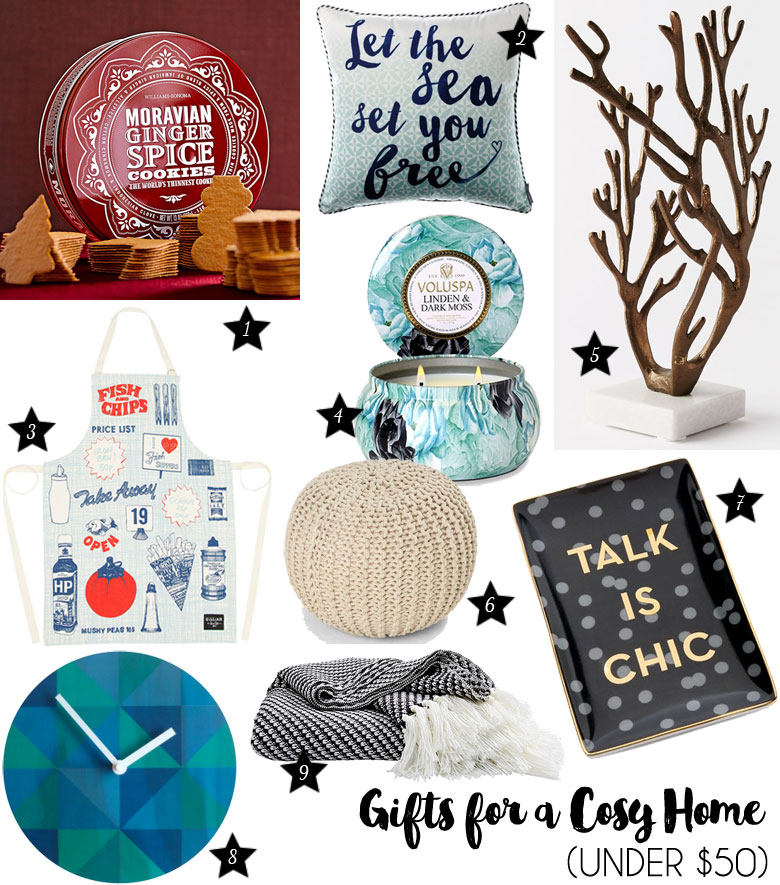 1. Williams-Sonoma Moravian Ginger Spice Cookies (AU$39.00)
2. Mercer + Reid Mariner Cushion (AU$29.95)
3. Fish & Chips Apron by Gillian Kyle (AU$40.95)
4. Voluspa Jardin Linden & Darkmoss 2 Wick Tin Candle (AU$34.95)
5. West Elm Coral Tree (AU$87.00)
6. Knitted Ottoman (AU$29.00)
7. Gift Boutique Talk Is Chic Tray (AU$27.87)
8. Objectify Grid Wall Clock (AU$40.00)
9. Target Twill Throw (AU$29.00)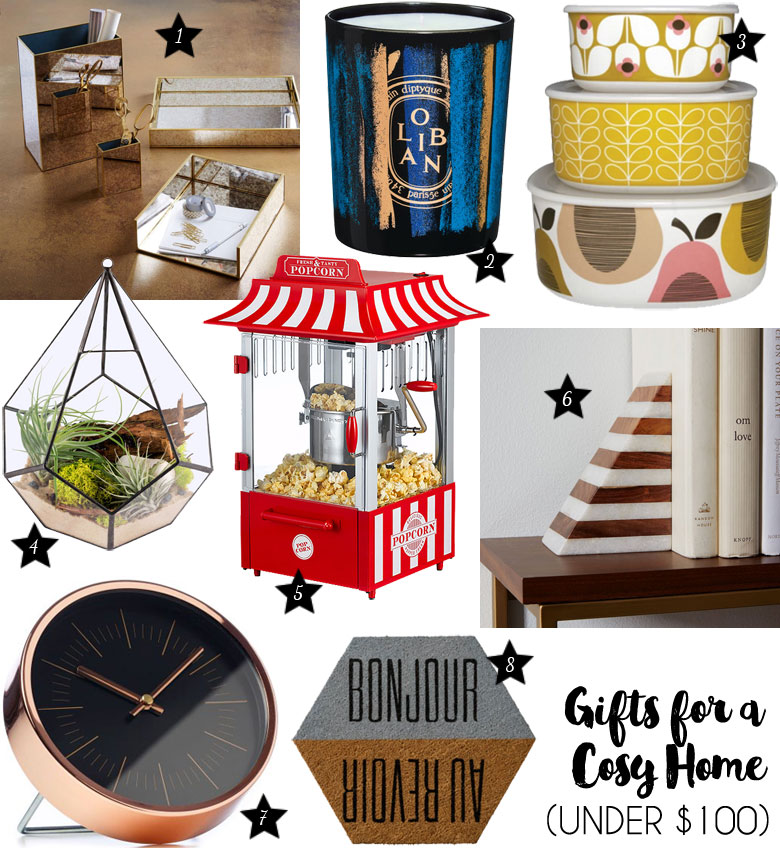 1. West Elm Foxed Mirror Office Accessories (AU$34.00-AU$99.00)
2. Diptyque Candle in Oliban (AU$92.00)
3. Orla Kiely Storage Bowls (AU$79.95)
4. Pentagonal Pyramid Terrarium (AU$88.50)
5. Popcorn Maker (AU$69.00)
6. West Elm Striped Marble + Wood Bookend (AU$69.00)
7. Mercer + Reid Metal Clock Black & Copper (AU$59.95)
8. Bonjour Au Revoir Doormat (AU$89.00)
1. Pottery Barn Waffle Weave Resort Robe (AU$134.00)
2. Wine Rack in Walnut Wood Finish by STACT Australia (AU$119.00)
3. Michael Aram Olive Branch Photo Frame (AU$169.00)
4. Jo Malone London Lime Basil & Mandarin Scent Surround Diffuser (AU$120.00)
5. Aroma Bloom Aromatherapy Diffuser (AU$110.00)
6. Cuisinart Ice Cream Maker (AU$129.00)
7. KitchenAid KSB650 Platinum Collection Blender (AU$199.00)