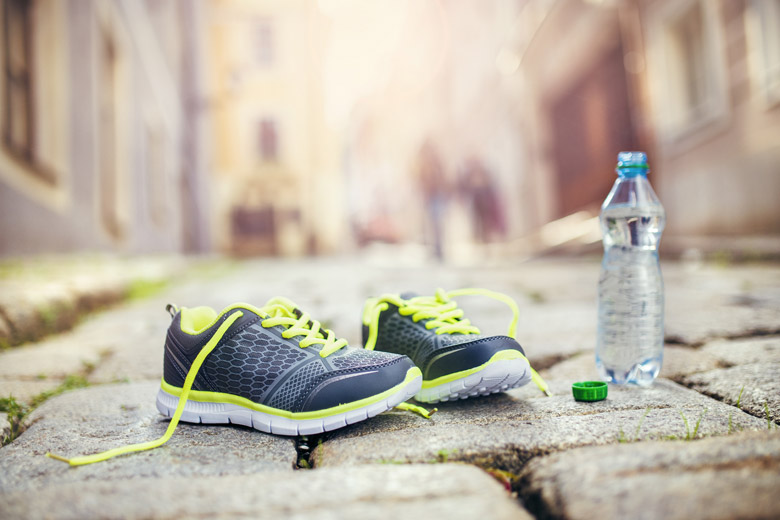 As much as I enjoy running now (fancy saying that!), let's face it, there's only so much running one can do each week before he/she either keels over from knee injuries or from boredom. My knees don't allow me to run daily – experts don't recommend it anyway – and to be honest, if running is all I do per week, I'd be bored silly and would have stopped ages ago.
I like to vary my exercises in between my running days and over the past 6 months, I've discovered some good ones that I do regularly. My aim is not just to exercise for a minimum of 30 minutes a day but also to strengthen my core muscles, which, to be honest, at the moment are quite shit. By adding variation to my running, this keeps exercising fun and interesting.
Here are a few apps and workout video resources that I've used and loved. I've also added my favourite running apps into the mix as well. Do give them a go; they're really fun to do! That is, if some doesn't leave you in pain the next day. 😛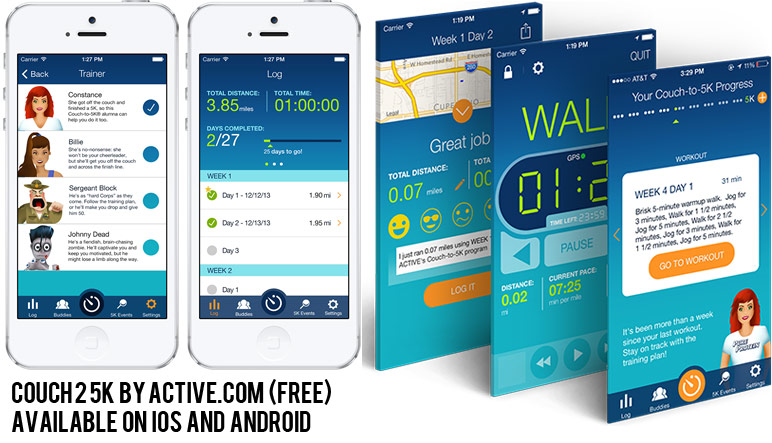 I've mentioned the Couch 2 5K program a number of times now and it's one that I highly recommend for beginner runners. It got me from the couch to running a 5km race in under 4 months (I literally started from zero). There are a good number of Couch 2 5K apps on the App Store and Google Play Store that are free. I picked the one from Active.com. The concept is the same throughout the C25K apps; just pick the one that you like the most.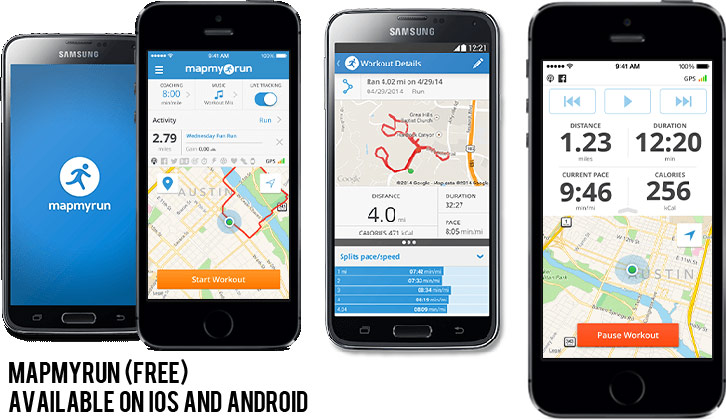 This is my sole running app now. I use it to map my route and track my runs (pace and overall running time). All of my runs are logged into this app. It notifies you every 1.6km on your pace and running time. A few friends and I are using this app to track our runs and also to support each other as we run. There's also a competitive aspect to the app; each time a friend has logged a run, it will notify you on your phone that X has run Y km. That sure gets me off my bum, especially if I'm having a lazy week and can't be arsed to get off the couch. 😛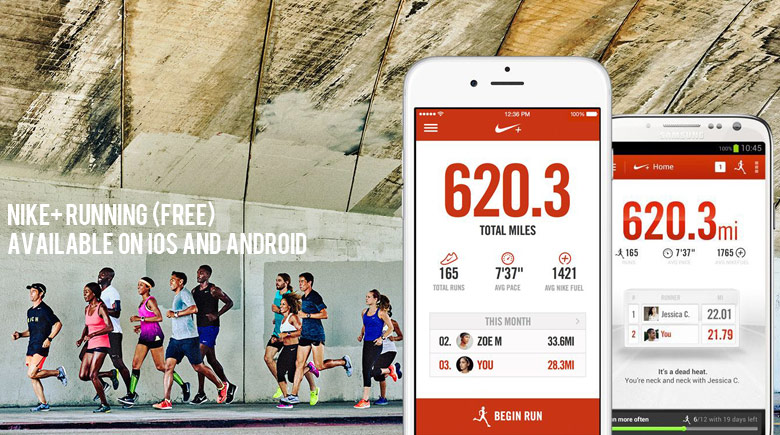 This is a fun running app as it gamifies your running with Nike Fuel points. You can use this to track your runs and it will also show you how much you've run after using the app for a while. It also coaches you with training programs for certain types of runs. You can also set challenges with your friends! To be honest, if I hadn't started using the MapMyRun app first, I would have just stuck to this. At one point, I had the Couch 2 5K, MapMyRun AND the Nike+ Running apps running at the same time on each run, which made my phone really laggy. Now I'm just using MapMyRun. But I still highly recommend giving the Nike+ Running app a go if you enjoy the gamification aspect.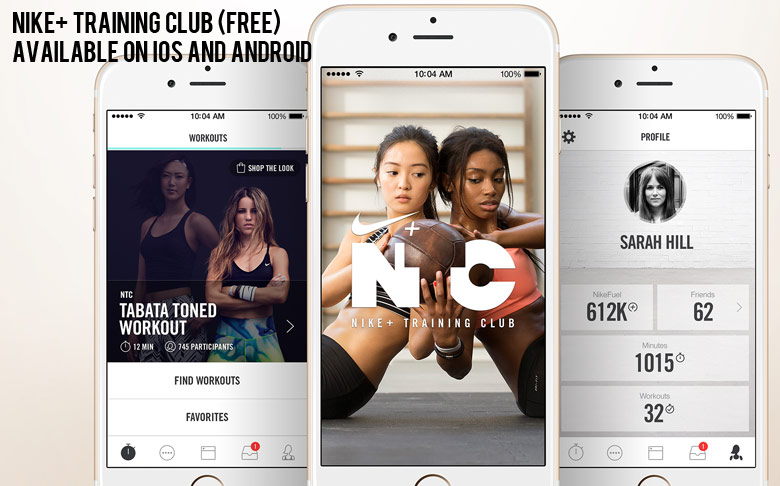 The Nike+ Training Club is your personal trainer in an app. It has plenty of workout videos and programs to suit your needs, whether you're a beginner or if you've been working out for a long time. You can join existing workouts or come up with your own program. As it's similar to the Nike+ Running app, it also gamifies your experience and each workout adds to the Nike Fuel points. This app is available on the phone only (iOS and Android); they don't have an iPad version. I downloaded the phone version on my iPad and use it instead because it's hard to follow work videos when you're working out and need to view such a small screen at the same time.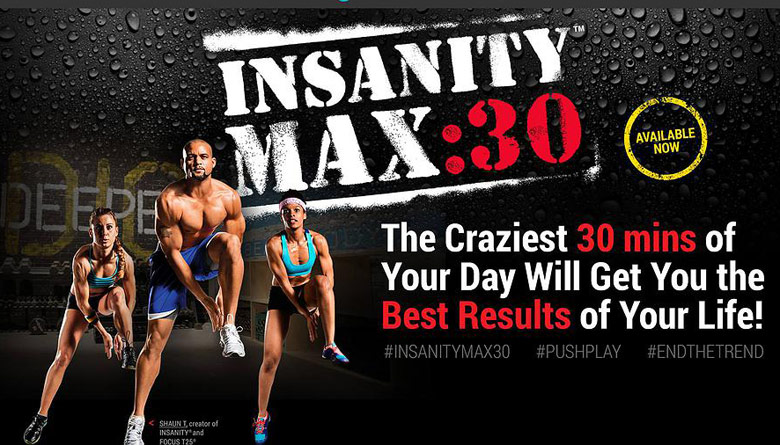 Insanity workouts by Shaun T are very popular and they've been around for a few years. These are HIIT workouts (high intensity interval training) and even though they're only 30-45 minutes, they're created to really push you to your limits. Tim's been doing Insanity workouts for the past couple of years and this year, I decided to give them a go. The Insanity Max 30 workouts are only 30 minutes but they push you very hard so that you max out. Truth be told, I do the modified versions most of the time because a lot of them are really tough. But the good thing is that I find myself doing one less modified version each week or so as I slowly improve on my strength and fitness levels.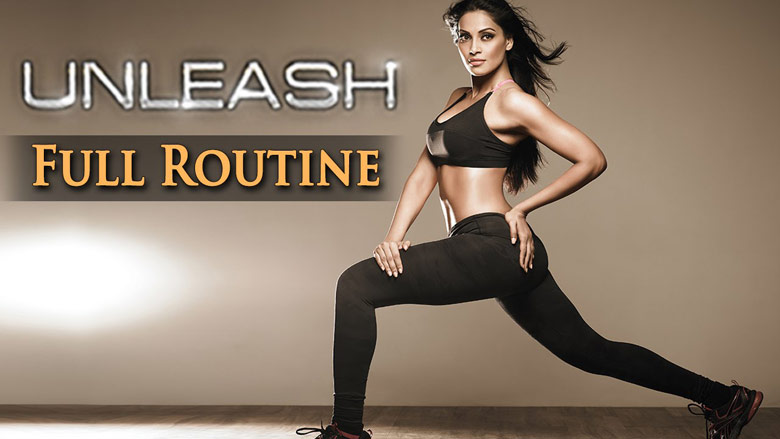 I stumbled upon cardio workouts by Bipasha Basu on YouTube when I was searching for workout videos. I had no idea who Bipasha Basu was at that time (she's a Bollywood celebrity) but I gave a couple of them a go and I really enjoyed them. Some of her earlier ones are dance workouts, which are incredibly fun (like Zumba but Bollywood style) and the newer ones are tougher. Just search for "Bipasha Basu workouts" on YouTube and you'll find plenty of workout videos. And she's so beautiful I want to smack her. Okay, kidding! 😛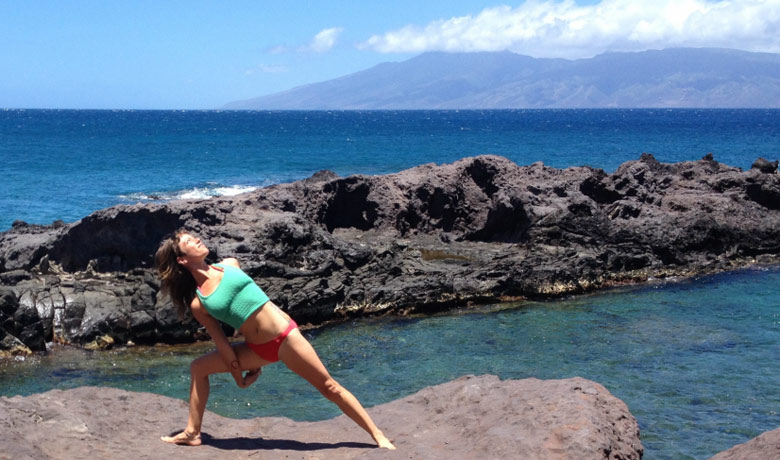 Running and working out may be fun and all that but they take a toll on the body, especially if you don't do adequate stretches before and after each exercise. As usual, I stumbled upon Jen Hilman's yoga videos when I was searching for "yoga videos" on YouTube (seriously, it's one massive exercise hub!). She's incredibly generous by posting so many free high-quality yoga videos on YouTube and I enjoy them immensely. I have a bit of a wonky back so I do a lot of her yoga and stretches for back pain and sciatica.

It's hard to find a blogger or YouTuber who hasn't heard of Blogilates. It's a YouTube channel created by Cassey Ho, who's a Pilates instructor. It's highly popular and it's not hard to see why. Cassey is very energetic and she comes across as having heaps of fun in her videos and when I give them a go, I find them a lot of fun too. What I like to do is put some of her short workouts on a playlist and then let it play on YouTube (I Chromecast it on telly) as I follow along. If anything, give her Gangnam Style Cardio Dance workout a go. It will have you laughing and sweating in just under 6 minutes. 😛
There are other fitness resources like Kayla Itsines' Bikini Body, PiYo, P90X etc but as I haven't done any of those, I cannot comment on them. These are the programs I've personally tried and loved. It's very important to have a variety of workouts and exercises even if you're not running because it keeps exercising interesting. It doesn't have to just be about boring squats and burpees (have I told you how much I hate burpees?). They can be really fun too.
Running in the summer will be hard. Heck I'm worried as to how I'm going to keep up with my running schedule when the temperatures soar. I'm nervous about running very early in the morning by myself as it's just too quiet with little to no people walking around my neighbourhood during that time. I'm also not a fan of running on a treadmill. So when I cannot run, at least I have these resources with me that I can exercise to in the comfort of my own home.
I hope these resources work for you too. Do give them a go. I wouldn't recommend them if they aren't at least fun and interesting to begin with. You know me; I'll be bored out of my mind if the instructor is monotonous and only tells me to do burpees. Yuck. 😛
Have fun!
Do you have any other exercise apps and resources you'd like to share with us? I'm always game to know more!