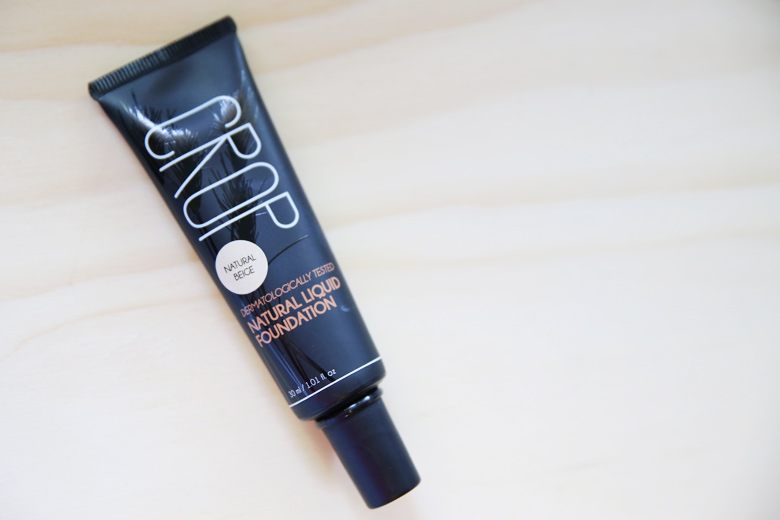 A few months ago, I reviewed a blush from CROP Natural, which is a relatively new "natural" skincare and makeup brand that came to the market. It turned out to be a very decent blush, which made me curious on giving other makeup a go. I thought I'd try out the liquid foundation and see how it goes. The packaging looked good and even though I had a feeling the coverage was going to be quite light, I figured I could use it as a tinted moisturiser if coverage was sheer.
Well, it wasn't and unfortunately, this turned out to be a disappointment. At least in my books. Sigh.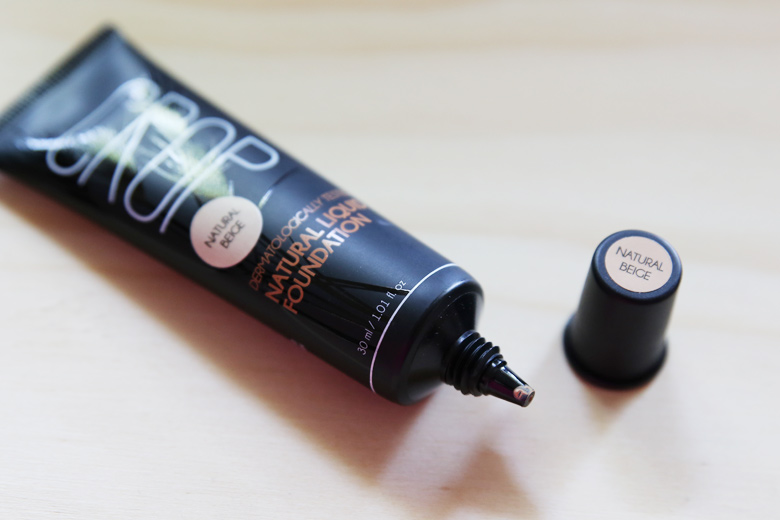 As far as packaging goes, this is exactly how I like my foundations to come in. Sure it may not look as fancy as glass bottles that come with a pump and I can't make it stand, but it's light and comes in a squeezy tube, which makes it easy to dispense and travel-friendly. As much as I like foundations that come with a pump, if I had to choose between pump packaging and squeezy-tube packaging, I'd choose the latter any day.
I was expecting the coverage of this to be quite light but to my surprise, the coverage at least a medium. In fact, with another layer or so, you'll be able get full coverage with this. This is also the sort of foundation that leaves a very matte finish on the skin. A little too matte for my liking, I'm afraid.
Personally, I'm a fan of foundations that leave a bit of a glow on the skin. I'm not talking about heaps of shimmer in foundations. A lot of drugstore foundations that I've tried and loved looked very natural on my skin. Some even made my skin glow. Unfortunately I didn't experience that with this foundation. It made my skin appear flat and dull. The consistency of the foundation, while creamy upon swatching, felt dry on my skin. My skin appeared as though it has a very obvious layer of caked-on makeup and I was careful to only apply a small amount of it.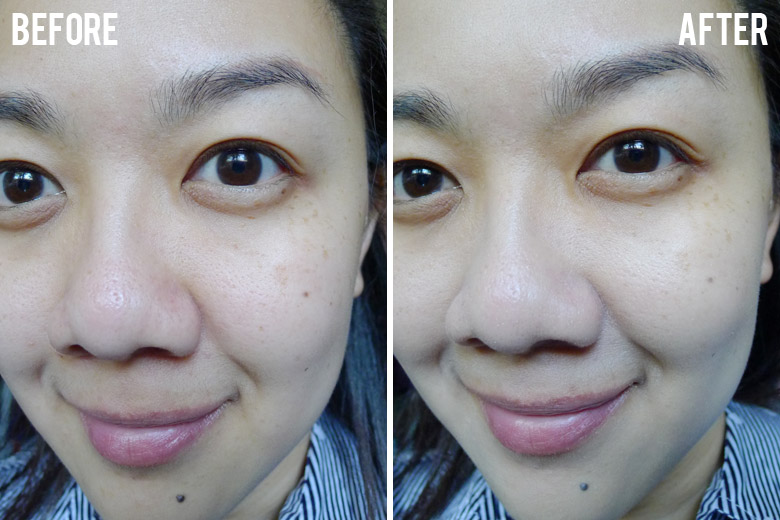 The lack of shades is also a huge disadvantage. There are only 3 in the range and pigeon-holing people into either Ivory, Natural Beige or Golden Beige is an error in judgment. The shade I tried out was Natural Beige because I thought that's usually my shade. It turned out to be about 2 shades too light for my skin, even though it's not obvious in the Before and After photo.
Suffice to say, I just can't find myself liking the foundation. Those with oily skin may like it, especially with its matte finish and high coverage, but to be very honest, there are better drugstore foundations out there that can do the same job without looking cakey on your skin. This didn't work for me at all. 🙁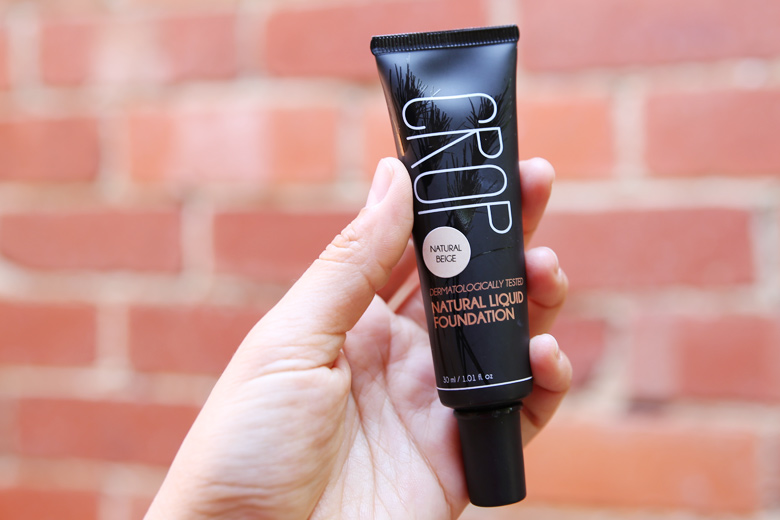 CROP Natural's Liquid Foundation retails at AU$27.00 for 30ml and is available in 3 shades (Ivory, Natural Beige and Golden Beige). You can check out CROP skincare and makeup at Coles supermarkets.
What I like about it: Decent packaging (easy to dispense, travel-friendly), very good coverage.
What I do not like about it: The consistency and finish is too dry and matte for my liking, makes my skin appear flat, lacklustre and unnatural. There are also only 3 shades to the foundation.
Have you tried this foundation by CROP Natural? What disappointing foundations have you discovered lately?
This product was provided for editorial consideration. For more information, please read our
disclosure policy
.