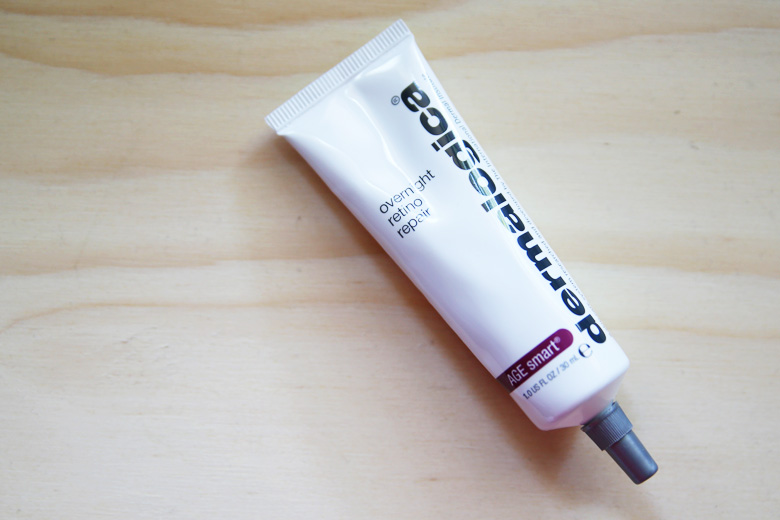 Over a year ago, I wrote about a good starter retinol serum that's great for anyone who's ready to dip their toes into the wonderful world of retinol. It's still a good serum and still one that I would happily recommend but if you'd like to try out a retinol serum that's slightly more concentrated that the 0.1% one but don't want to push too far to 1% retinol yet, here's a retinol serum that would bridge that gap.
Say hello to Dermalogica's Overnight Retinol Repair!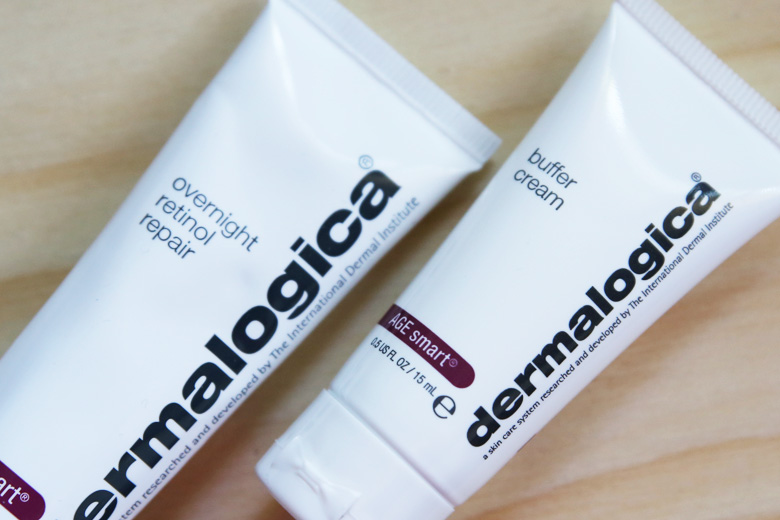 This contains 0.5% encapsulated retinol that helps increase collagen production and cell turnover, peptides and antioxidant Vitamin C to help reduce uneven skin tone and discolouration. It's a concentrated night time retinol treatment cream that can help soften fine lines and reduce the appearance of skin aging.

The serum is a lightweight, almost mousse-like cream when squeezed from the bottle. It feels more like a moisturising cream than a serum but as it's meant to go on the skin after cleansing and toning and before the moisturiser, I'm calling it a serum. I've been using a 1% retinol serum for many months prior to this and I've had no adverse reactions with that serum. As this contained a lower concentration of retinol, I had no problems with this serum either. It would have been better if this serum contained a higher percentage of retinol but like I said before, as a bridge or even starter serum, I think this works a treat.
The Overnight Retinol Repair continued to work on keeping my skin in tip-top condition. It helped to soften my fine lines, to make my skin plump and smooth and to continue to keep it an overall boing-boing texture and feeling. It smells like lavender, which is simply lovely compared to other retinol serums I've tried, which, to be honest, stinks in the scent department.
Another good thing about this serum is that it doesn't just come on its own. The Overnight Retinol Repair also comes with a Buffer cream, which is a lightweight moisturiser that helps to acclimatise the skin to the active form of retinol. Dermalogica recommends that you mix the retinol cream with the Buffer Cream and apply it to cleansed skin at night. Once your skin has acclimatised to the retinol, you may use the retinol cream on its own. As I've used higher concentrations of retinol prior to this, I skipped the Buffer cream and used the serum on its own without any issues. The Buffer cream can be used as a standalone moisturiser.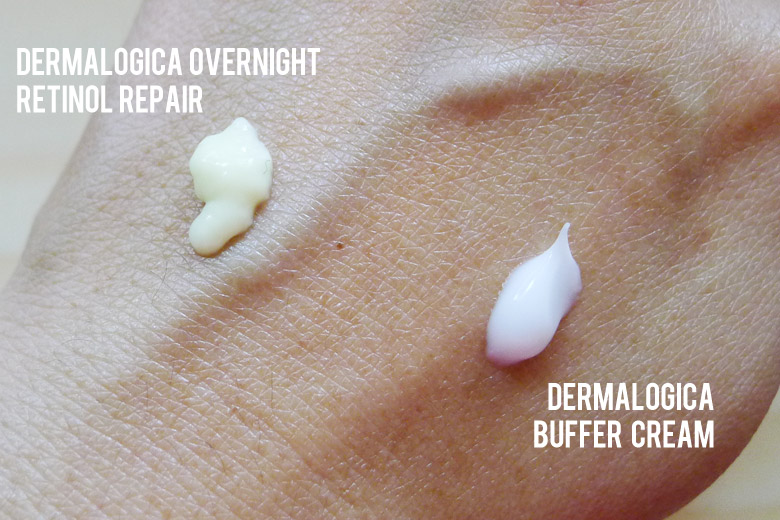 All in all, this is a good retinol serum. If you haven't given retinol a go before, I wouldn't hesitate to recommend this. Head over to a Dermalogica counter and ask if they have samples of this you can try out before splashing out on a full-sized pack. As this product contains retinol, please consult a physician before use if you're pregnant or breastfeeling. This is not recommended for use within 72 hours of waxing or exfoliation.
As for me, now that I've finished this tube of retinol, it's time to shoot for the concentrated stuff. Hello 2% retinol, here I come!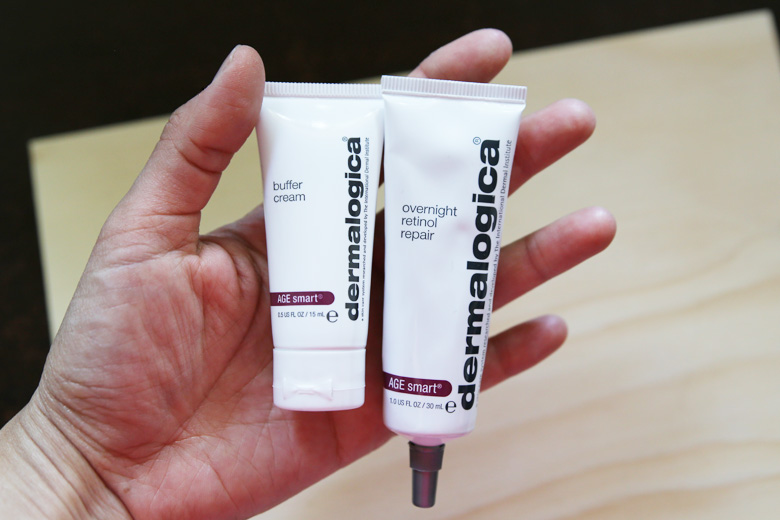 Dermalogica's Overnight Retinol Repair pack comes with a Buffer Cream and retails at AU$135.00 per pack. This is available at all Dermalogica counters and selected pharmacies nationwide. Dermalogica is also available on Adore Beauty (it's cheaper there!).
What I like about it: A good 0.5% retinol serum that gave me all the good things retinol does without any of the adverse effects. Smells great too!
What I do not like about it: It's pretty pricey compared to other Dermalogica serums.
Have you tried this serum before? Are you a fan of retinol products too? If you are, what's your favourite?
This product was provided for editorial consideration. This post contains an affiliate link. By purchasing something via these affiliate links (at no extra cost to you), you're supporting Beautyholics Anonymous, which I highly appreciate. For more information, please read our
disclosure policy
.