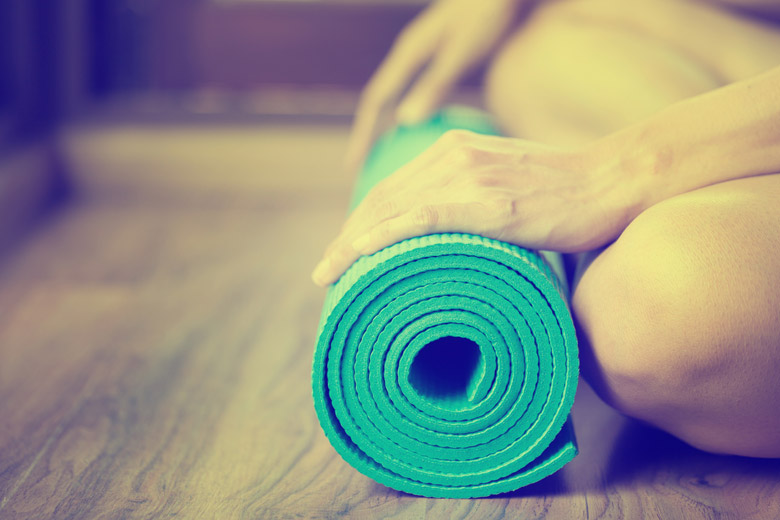 This is a trick I picked up recently and it was like a revelation. Of course, I'm sure you probably know this already but in case you don't, I'd love to share my recent discovery with you that not only increased my productivity levels but got me off my arse at the same time. This trick applies mostly to those working from home but if you're in an office that's pretty flexible, this could work for you too.
I've been working from home for a good number of years now. The hardest thing about working from home is being able to focus on your work and not be distracted by a million and one things around the house (dog, dishes, laundry, social media, emails, etc). Another disadvantage to working from home is that when I'm in the zone, I don't get off my chair for hours on end. HOURS. My legs would cramp up and my bum would be numb but I'd simply soldier on to get my work done. Don't get me wrong; I love being able to work from home but to tell you the truth, I do miss walking over to my colleagues for a bit of water-cooler talk every now and then.
A few years ago, Christina from Hair Romance introduced the pomodoro technique to me. She uses it when working and it has increased her productivity levels signficantly. If you're unsure of what the pomodoro technique is, it's a time management method that uses a timer to break down work into intervals. There are many ways about it but the typical pomodoro technique is to set a timer for 25 minutes where you get down to business and when 25 minutes is up, you set the timer for 5 minutes where you stop working and do something else. Once the 5 minutes is up, you go back to working another 25 minutes. The cycle goes on for a couple more times and then you take a longer break, which is about 15 minutes.
I love this technique and like Christina, this has also increased my productivity levels significantly. When I'm writing a blog post, I force myself to complete it within 25 minutes. I don't check my emails during this time. I don't go on social media. There's no dilly-dallying. Work gets down a lot quicker that way. During the 5 minute break, I'll use the loo, walk to the kitchen, maybe check my phone for messages, have a peek at social media, etc. The thing is, oftentimes I'd still be sitting on the chair during those 5 minute breaks. It's no wonder my Fitbit usually only logs a few thousand steps a day when I'm not actively exercising. My arse is glued to the chair!
Here's where the get moving part comes in. I recently discovered a number of exercise apps on the iPad where it's just 5-7 minutes of working out. There are heaps of them for iOS and Android devices. The app that I use the most is Sworkit (it's a subscription based workout app but you can use some of it for free. I just use the free features). Each workout is only 5 minutes, which is absolutely perfect for my pomodoro technique.
I have a yoga mat set up in my home office. When it's 25-minute working time, I'm on the computer. When the 5-minute break timer buzzes, I turn the app on and get a quick workout for just 5 minutes. Once it's over, the next 25-minute working period starts again and I'm back on the computer. This goes on and on until my next long break.
I don't do any high intensity workouts during those 5 minute breaks. They're usually stretches, planking, sit-ups with one pylometric move. It's enough to get my heart pumping and muscles stretched without tiring myself out. I'd do a proper workout or run either in the morning or evening with all these small 5-minute exercises in between.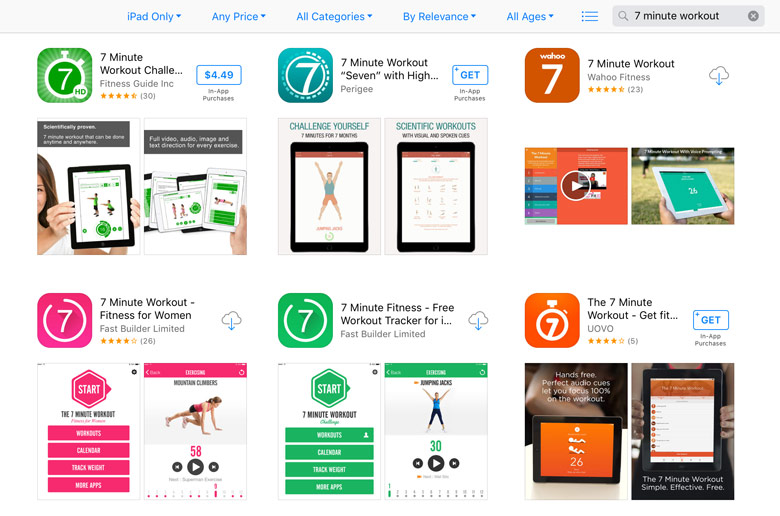 Like I said, this technique is really good for those working from home. This not only got me off my bum but after those mini exercises, my mind's more focused and I can get work done quicker.
There are a lot more 7-minute apps than there are 5-minute ones so if you do do the pomodoro method, try doing 30 minutes of work and 7 minutes of mini exercises instead. It really works!
Good luck!
Do you use the pomodoro method as well? What do you do at work (perhaps at the office) to keep you moving more instead of just sitting down for hours?