What: Creative nail art by Clara H
Where: Tsumiki Design
Duration: 1 to 2.5 hours
Nail expert: Clara Hwang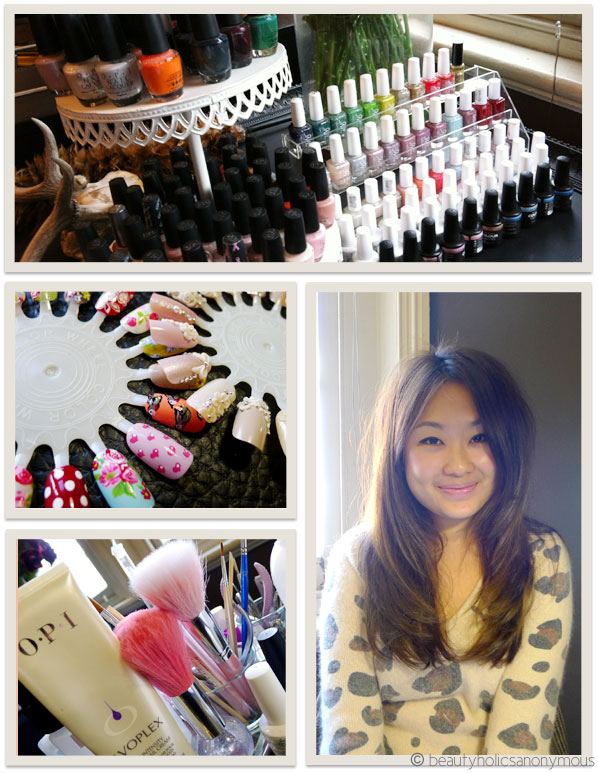 Experience:
I first encountered Clara's work when she was working at Miss Fox. I only had a regular manicure, and even then her work was immaculate. I was very disappointed to find out that she had left when I booked in my next manicure at Miss Fox. I was going to treat LeGeeque to a birthday manicure with Clara too!
It was only a few months later when I found out that she's now working at Tsumiki Design. Yes! *fist pump*
I had a couple of manicure sessions with her; first at the bloggers' event hosted by Tsumiki, and the next one a couple of weeks later.
Just a bit of background information on Clara: she is currently the only nail artist in Australia who is certified by the Japanese Nail Association. She has had many years of experience in nail art, especially Japanese 3D nail art. Just to show you how good she is, when we were at the bloggers' event, we were given Nail Up magazines (Nail Up is a Japanese nail art magazine with highly complex and very interesting designs) to flip through. We could show Clara anything from the magazines, and she will be able to do it for us. It's crazy!
To be honest, I'm not really a fan of 3D nail art, even though they can be really beautiful. So for me, I decided on 2D artwork instead.
For both sessions, I went for designer-inspired art – Cath Kidston and Alexander McQueen.
The polka-dotted Cath Kidston-inspired design took about an hour to do. The McQueen one took 2.5 hours.
It's mind-blowing watching Clara work on my nails. Using the tiniest brush, she painted the flowers and skulls with scrutinising detail.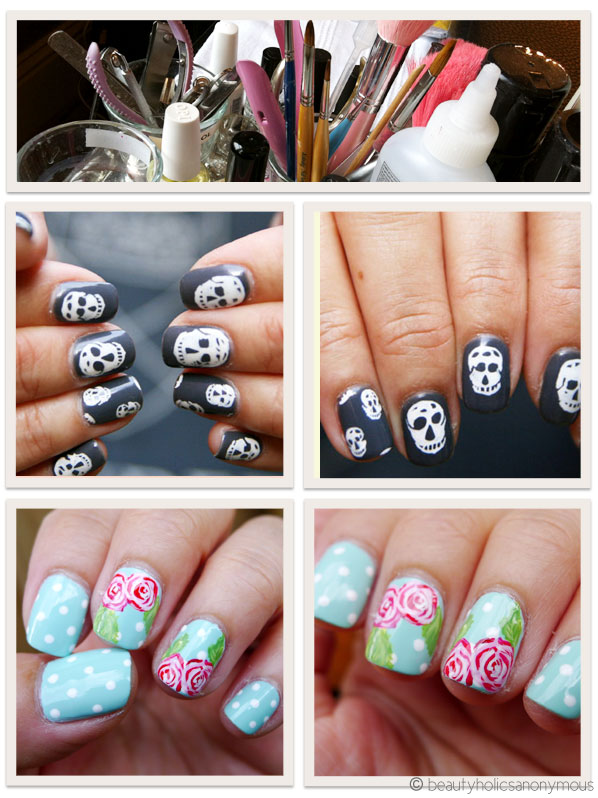 Products Used:
Clara uses Essie, OPI, Harmony Gelish, and more.
Verdict:
As you can already tell from my tweets and this review that I'm sold on Clara's work. I know where to go now for my manicures
Clara's nail services are very reasonably-priced. If you don't really know what you're after, have a chat with her about it prior to making a booking (this way, she can estimate approximately how long it will take, especially if you're looking to having intricate designs done).
Two very enthusiastic thumbs up from me, and I highly recommend you check out her blog for a portfolio of her work. Talk about mad skills!
Hook me up!
Tsumiki Design, 1st floor/ 155 Greville St, Prahran VIC
Was this a complimentary service?: Yes, the first two sessions were courtesy of Tsumki Designs and Clara H. I shall be paying for future services. Happy to!