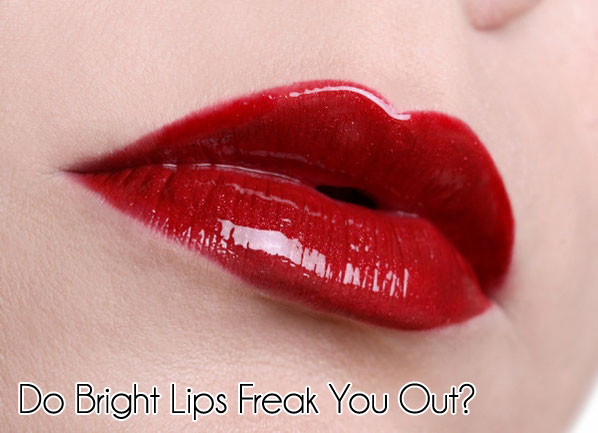 Bright red lips used to scare me.
Think 80s. Shoulder pads. Dynasty. Alexis Carrington. That's what bright red lips were to me. Scary, highly intimidating and not at all my thing. It can age you instantly if it isn't done right.
Not long ago, bright lips came back in fashion. Suddenly young ladies were sporting bright red lips. Bright coral lips even. I thought they looked fabulous! I remembered seeing Akisa wearing a strong red shade on her lips once, and I thought she looked absolutely gorgeous.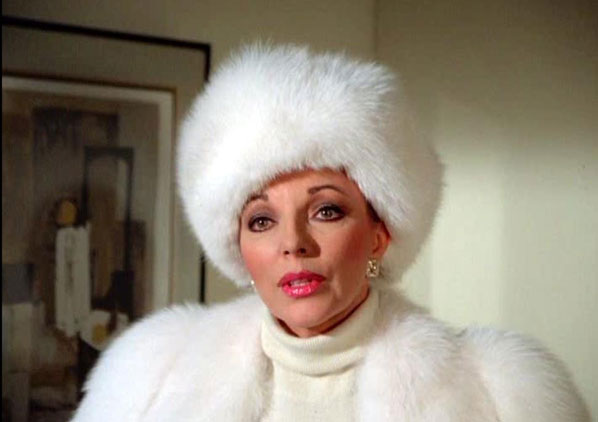 "I want you out of here, your pathetic, your loathsome, your despicable majesty!" – Alexis Carrington
I can't remember when it was that LeGeeque dared me to wear a bright red lipstick to dinner. I've never stepped out of the house with anything brighter than a rosy or dusky pink, so it was quite a feat. I was so self-conscious at the train station thinking that people were looking at me funny and wondering what the hell I was doing wearing such a bright red lipstick (it was Revlon's ColorBurst Lipstick in 090 True Red; incidentally, it was also my very first bright red lippie). I was very worried about getting lipstick on my teeth as well, so I was always looking at the mirror. Thought you saw a vain nutbag checking her teeth every 10 minutes? Yeah, that could have been me.
As time went by, I slowly started wearing brighter colours on my lips. It was when I stumbled upon Tom Ford's True Coral that I completely fell head over hills in love with bright lips. Don't you just love it when a lipstick can do that to you?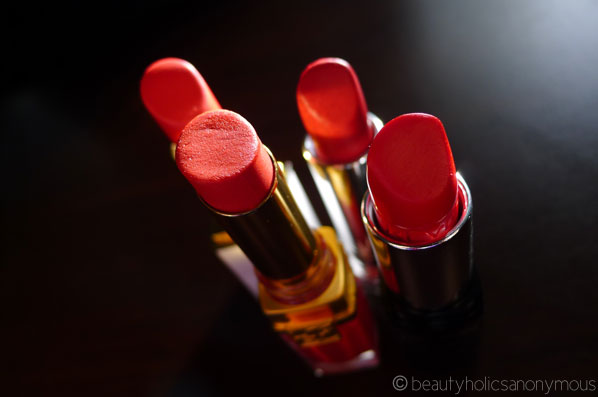 I also began wearing brighter lips during the day, when I would only wear it in the evenings before. And you know what? It gave me a boost of confidence. I'm no longer worried that people are thinking I'm nuts for wearing red lipsticks during the day. I'll be "Oh yeah, you're looking at it, and you want it too, don't you?" Of course, they could still be thinking I'm a nutbag, but I'll be a hot nutbag, don't you forget about that

So that's my story about bright lips. If you're never tried it, oh darling you're missing out! Don't think you're too old for bright lips. I once saw a gentlewoman (oh yes, she certainly was one) in her 70s (I think) and she was wearing a black dress, a strand of cream pearls around her neck, perfectly coiffed grey hair, and beautifully drawn bright red lipstick on her lips. We were on the bus, and I simply couldn't stop admiring how elegantly stunning she looked.
I'm still trying to convince my mum to get on board with bright lips, but I fear that might take me a while. It doesn't have to just be a classic red. Tangerine and coral are beautiful shades on the lips too. It jazzes up any outfit and gives you a burst of confidence. Go for it!
Do bright lips freak you out? Or are you in love with it? What's your favourite, go-to bright lippie?