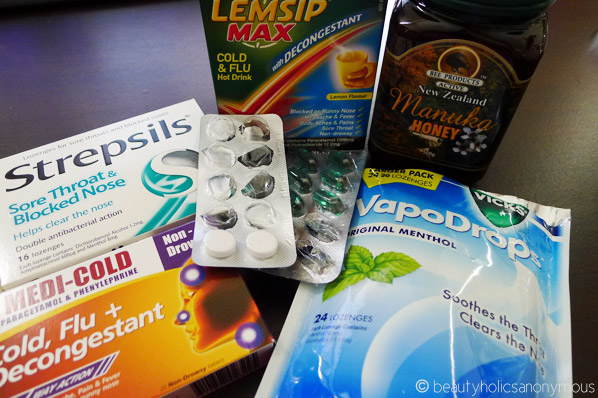 Happy hump day, folks!
As you can see, there's no Bloggie Wednesdays today. There haven't been any posts for the past few days too because I've been struck by the almighty flu. Fever, violent chills, aching joints, mouth ulcers, chesty cough, bad sore throat … ah, the works. I really cannot recall the last time I was this ill.
The poor husband had to take time off work to take care of me (for him to have to do that is saying a lot, not because he doesn't want to, but I've never been that sick for him to have to) as getting out of bed was a real feat without feeling as though the whole world is spinning. I'm glad to say I'm feeling a lot better now. The fever and chills are gone. I'm still plagued with a very congested chest, cough, fatigue and everytime I swallow, it's like swallowing needles. But other than that, I'm slowly recovering

On the blog-front, I usually have drafts of blog posts ready for times like this, times when I just don't have the time or energy to blog. Well, whaddyaknow, Murphy's Law hit home this time because for once, I had absolutely nothing drafted. *facepalm*
So here's a little Bloggie Wednesdays tip for you: have blog posts ready for times when your systems are down!
I'm going to have to take it real easy this week because the damn flu can relapse at any time. Regular blogging will resume very soon. For now I'll be replying all of your comments and catching up on emails.
Till then, take real good care of yourselves, catch me on Twitter, Facebook or Instagram, and I'll see you very soon!

Tine xx