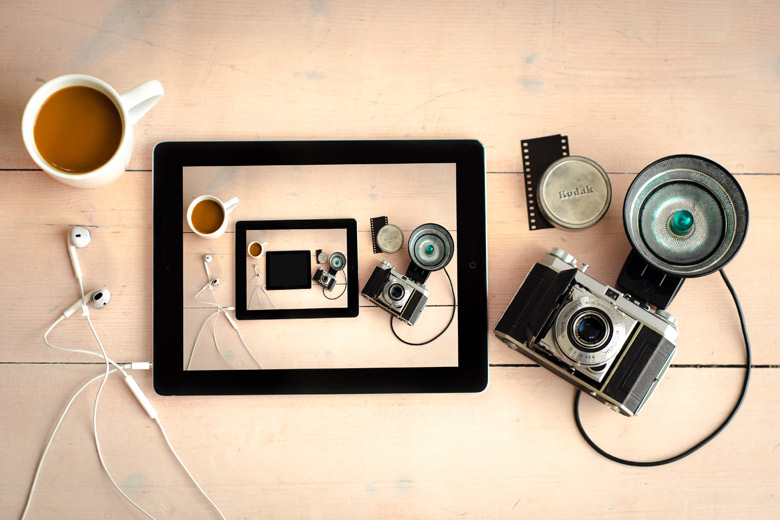 In 2015, I decided to stop making new year resolutions and set some goals for myself instead. It turned out to be a very good thing because while I could hardly follow through with my new year resolutions, I did manage to hit some goals which I'm proud of.
Today I'd like to do a recap of last year's goals and their results after a year. There were some misses but all in all, things turned out to be pretty darn swell, if I may say so myself. 🙂
Alrighty, let's get started!
Goals for 2015
1. Launch 2 ebooks
I only managed to launch one ebook in 2015 which is a shame because I had originally wanted to launch two. The second book is a lot tougher to write than I thought; it's almost a novel!
2. Swim at least once a week
I started off diligently for the first two months, and then I stopped going after the summer months was over. Oooops. On the other hand, I did pick up running so I guess it's not too bad, right?
3. Learn something new every day
To be honest, this was far harder to quantify than I originally considered. While I really cannot be sure if I did learn something new every single day, I know I learned something new at least every week. Note to self: stop making unquantifiable goals!
4. Letting go of the bulk of my beading supplies
Unfortunately, I still have them and boy, are they taking up space. I've tried selling them on Gumtree but to no avail. I'll have to think of alternative solutions, pronto!
5. Declutter, declutter, declutter!
Earlier in the year, I stumbled upon the KonMari method (made famous by Marie Kondo, whom I also hail as the Queen of Chucking Things Away) and it was fantastic. I donated even more books to the local library (in 2014, I donated 90% of my books) and cleared out at least 50% of my wardrobe. On the other hand, I've also amassed more things to replace the things I've given away. Clearly I still haven't grasped the KonMari concept well. 😛
6. Start the 52 Week Money Challenge
Smashed it again in 2015. I love this challenge. I won't be buying any new bags this year as I'll be saving up more to get Lasik done on my eyes. The dry air in Australia makes it hard for me to wear contact lenses for long periods of time; in just a few blinks and out pops the lenses. This is very inconvenient, not to mention dangerous, when I'm driving or running. It's time I zap my eyes and get rid of my terrible myopia for at least the next 10-15 years.
7. Read 50 books
This was a major achievement because I didn't just read 50 books in 2015; I read over 100. I note down every single book I've read in Google Keep and the last count before 31 December was 114 books. I get this question often: what's the best book you've read so far in 2015? It's really hard for me to say because I enjoy several genres and there were different books I've enjoyed in each category. I'll say this though: I'm really glad I discovered Liane Moriarty because her books are excellent. Oh, and China Rich Girlfriend by Kevin Kwan? I won't say it's the best but it will have you laughing page after page, especially if you're Singaporean or Malaysian and understand the colloquial terms.
8. Invest in myself
I didn't end up doing a photography course like I originally wanted but I did go to the Problogger Event conference in August and again, I had no regrets in going. It was more expensive this time as it was in a swankier hotel but the experience and lessons I got from the conference was worth every cent. One particular area I invested a lot in in 2015 was my health and fitness and I'd have to admit that a lot of that, erm, "investment" went to activewear. 😛 I bought a good pair of running shoes and after my first 5km race, I rewarded myself with a pair of 2XU compression tights. Seriously though, all that activewear aside, I was very glad I invested the time and effort in running and exercising more.
There you go, my 2015 goals done and dusted. Missed some, smashed some. It wasn't as bad as I thought those sort of New Year "resolutions" would be. So, what's up for 2016 then?
Goals for 2016
1. Read 100 books
Since I was able to do it last year, I should be able to do this this year, right? *gulp, fingers crossed*
2. Run a 10km race
I never thought I'd be able to add "running" as any sort of goal but I'm really pumped up to push myself past the 5km mark and hit 10km.
3. Launch my side project
I've been working on this quietly for the past few months now. I'm not going to say what it is just yet but let's just say, if you're a lover of stickers like I am, you just might want to stay tuned. 😉
4. Reach at least 15,000 followers on Pinterest
I really pushed hard and concentrated on building my followers on Pinterest this year. Lo and behold, my highest traffic referal next to Google is now Pinterest. I didn't reach the 10k mark I was hoping for by the end of last year but this year, I'm going to work even harder at it. If you're a blogger who uses a lot of pretty images on your blog but you don't use Pinterest, trust me, you'll want to get on Pinterest. Pronto.
5. KonMari the rest of the unused and unloved items at home
I'm looking at you, kitchen junk drawer, old CDs and DVDs, ratty socks, jeans that I know I can't fit into even though I pray that I could, and much more.
It's high time I make my goals more quantifiable. By dividing the amount by 12 months and then 4 weeks, this breaks down each goal to achievable feats and makes the final numbers less scary.
Let's do this, 2016! *enthusiastic fist pump*
What are your goals for 2016? What is the one thing that you want to achieve in 2016? Let's keep each other accountable!