This serum came highly recommended by Val. She swears by this hydrating serum during the cold winter months, and since our skin types are pretty similar, I was intrigued in giving this one a go.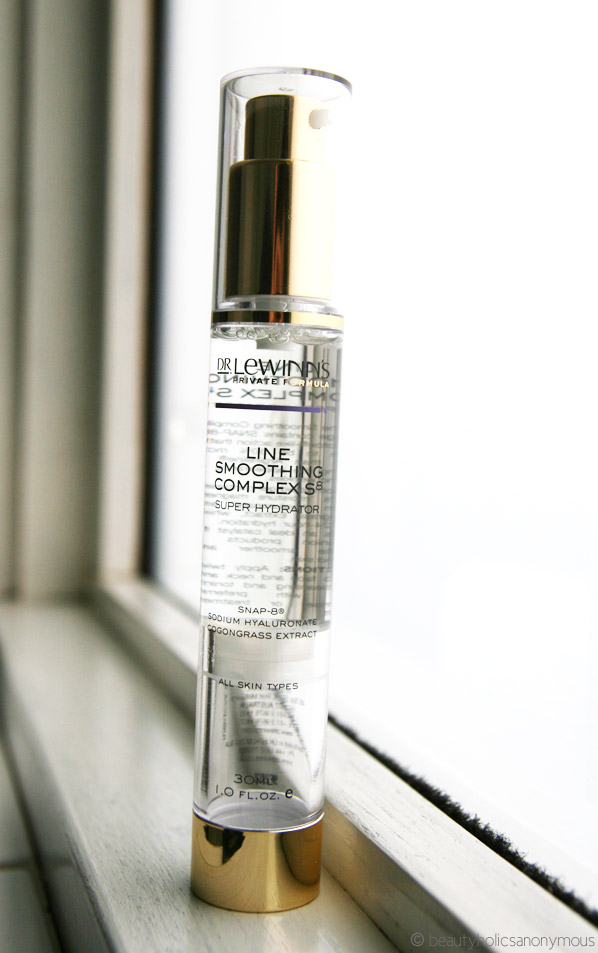 So I did. Purchased a bottle at Priceline; lo and behold, just two short days later, all of Dr Lewinns' products went on a 20% off sale. Argh! *facepalm*
Description:
Dr LeWinn's Line Smoothing Complex S8 Super Hydrator is a smooth liquid gel that contains SNAP-8, cogongrass extract, which offers 24 hour hydration, and sodium hyaluronate, nature's moisture magnet, to promote smoother, more hydrated skin.

Key Ingredients: Acetyl Glutamyl Heptapeptide-1 (Snap-8: Alternative to painful injections, 30% more powerful than Argireline®), Acetyl Hexapeptide-8 (Argireline®: Reduces the appearance of expression lines and wrinkles), Cogongrass Extract (Argireline®: Maintains moisture for 24 hours), Sodium Hyaluronate (Intensely hydrating), Pathenol (Vitamin B: Moisturising)
I love the packaging. Vacuum bottles always get thumbs up from me, and even though I would have preferred this to come in a translucent or better yet an opaque bottle, dispensing of product is very easy.
From the looks of the serum in the bottle, it looks very watery when in fact, it's a very sticky liquid. If you've tried Hada Labo's Super Hyaluronic Acid Moisturizing Lotion and find that sticky, this is at least 10 times stickier.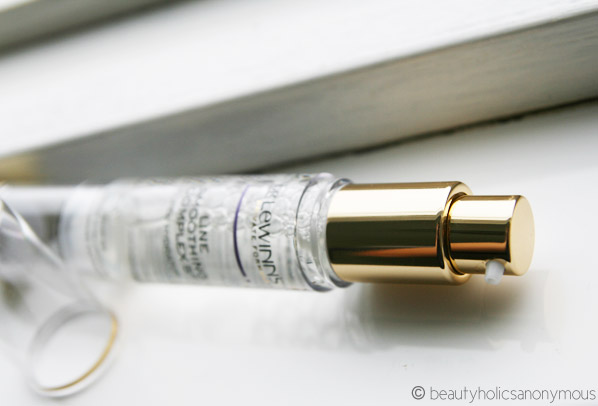 As the serum is so sticky, patting the serum in doesn't really work because most of the time I just find my fingers sticking to my skin like glue. I found it easier to dot the serum on the face, and then massage it in with my fingers.
As a hydrating serum, this is absolutely spot on. This gives me lovely boing-boing skin in the morning, which I absolutely love. What I really like about this Super Hydrator serum is that it's actually a great base for other serums which I layer on top, before sealing everything with a night cream. So it's toner/essence, the Super Hydrator, a Vitamin C+E serum, eye cream and finally, my night cream. I find that my Vitamin C+E serum (a review on this coming up in a few weeks) absorb better with the Super Hydrator underneath.
All in all, this is a gorgeous hydrating serum from Dr Lewinns. It's suitable for all skin types, and even with combination skin, I don't find this heavy on the skin at all. It's light, not greasy at all and keeps the skin very moisturised, especially during the cold winter months. Love!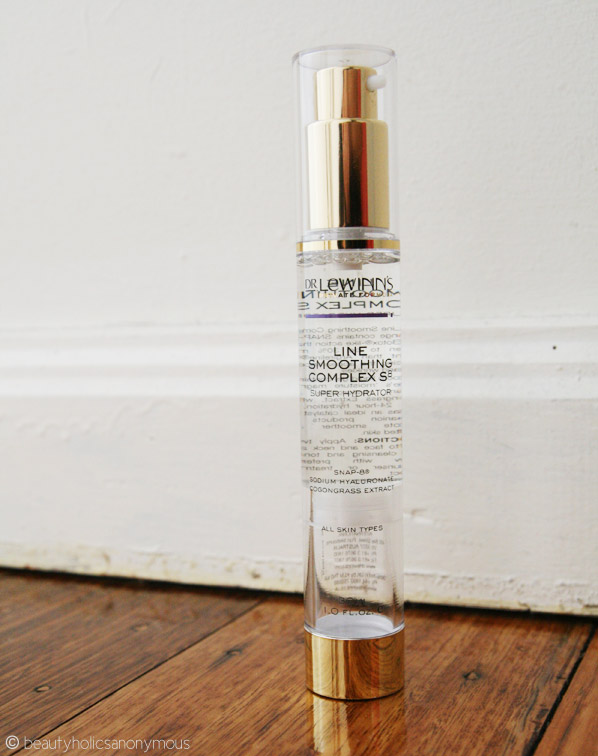 Dr Lewinns Line Smoothing Complex S8 Super Hydrator retails at AU$79.95 for 30ml and is available at David Jones, MYER, Priceline and leading pharmacies nationwide.
What I like about it: Very hydrating serum, a good base for better absorption of other serums and moisturisers.
What I do not like about it: Nothing