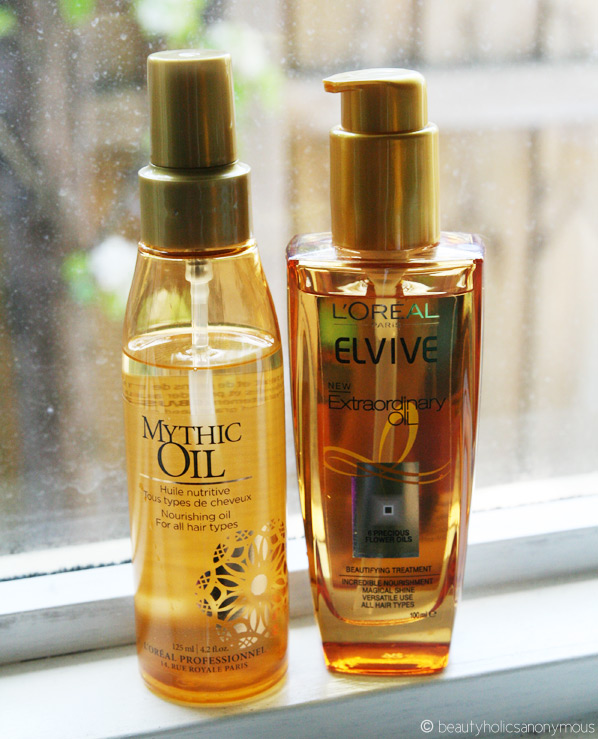 A few months ago, I tweeted a picture of a number of beauty products I purchased at Priceline. One of them was the L'Oréal Paris Elvive Extraordinary Oil. I received a number of comments asking me the difference between that and L'Oréal Professional's Mythic Oil. Now I've been using the Mythic Oil for about a year now (I'm currently on my second bottle. I started on it before the Extraordinary Oil was launched in the market), and I thought it might be a good idea to compare the two.
First of all, these are hair oils. They work like serum for the hair, nourishing it, giving it a glossy shine whilst trying to keep frizz out. Interestingly, the Extraordinary Oil is by L'Oréal Paris (consumer use) and the Mythic Oil by L'Oréal Professional (salon use). Both are under the parent company L'Oréal but one's sold at pharmacies and supermarkets, while the other only at specialty stores and salons.
So, what's the difference between the two hair oils? They sure look the same, don't they? 😉
Ingredients: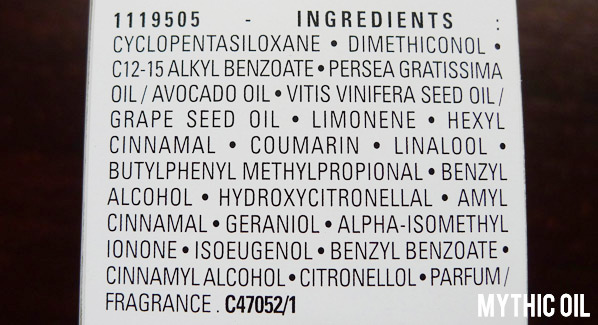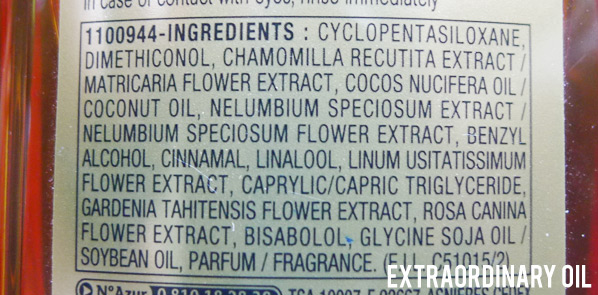 Packaging
Mythic Oil: Plastic packaging, pump bottle
Extraordinary Oil: Heavy glass packaging, pump bottle
It's interesting how the drugstore bottle feels a lot more luxurious than the plastic salon-use one. You'd think it should have been the other way round 😉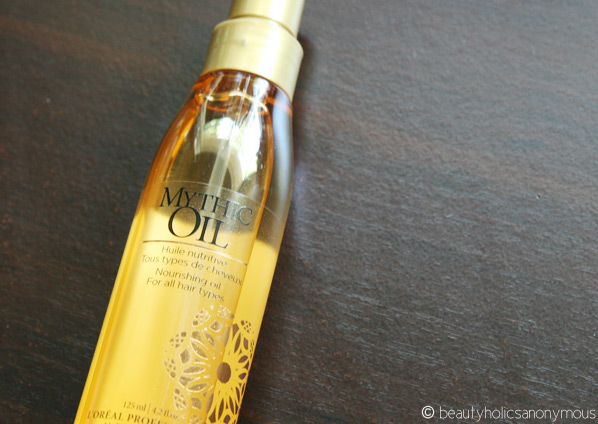 Texture & Fragrance
Mythic Oil: Light oil, smells quite heavy of coconuts
Extraordinary Oil: It's still quite a light oil, but it's heavier than the Mythic Oil. I can't really describe the scent, but it's not coconut.
I'm not a fan of coconut fragrances as I find them a tad cloying. In this category, it's thumbs up to the Extraordinary Oil for the non-coconut-y scent. The oil is slightly heavier than the Mythic Oil, but it's not too heavy that it leaves hair lank and lifeless.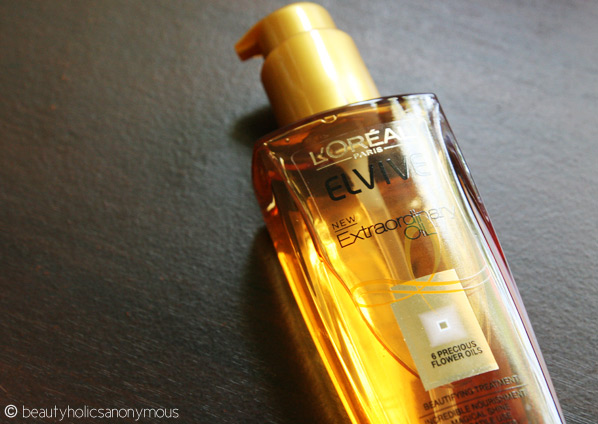 Residue on Hair and Skin
For both oils, I typically use two pumps of oil on the palm, rub my palms together and run my palms and fingers through my hair.
Mythic Oil: Takes more time to coat the hair with the oil before completely coming off the skin of my palms. It does not leave any greasy residue on my palms after application.
Extraordinary Oil: Takes less time than the Mythic Oil to coat the hair with the oil. Does not leave any greasy residue on hair and palms.
Even though the Extraordinary Oil is slightly richer than the Mythic Oil, it actually takes less time to coat the hair with oil before my hands were completely oil-free.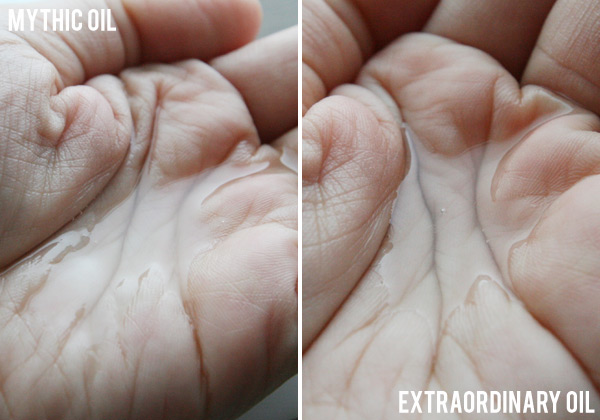 Results of Oil on Hair
Mythic Oil: Nourishes the hair well, doesn't drag hair down, reduces frizz, leaves hair soft and bouncy
Extraordinary Oil: Exactly what the Mythic Oil does.
My Verdict
Other than the physical differences in packaging, scent and texture, to be honest I couldn't tell the difference between the two hair oils. Both gave my hair exactly the same results. Both oils gave my hair a lovely shine without leaving it heavy and oily. Both nourished my hair well without overloading it with silicone.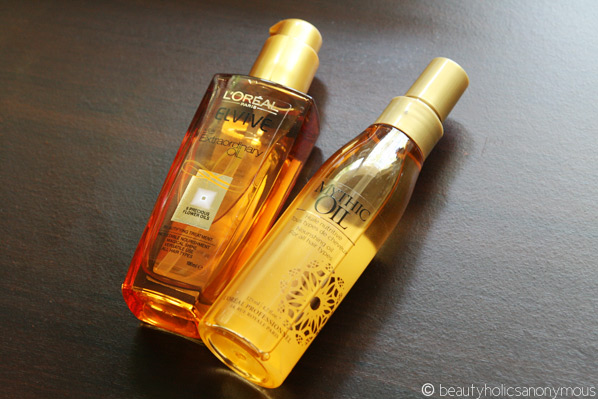 At the end of the day, it came down to physical preferences. I prefer the Extraordinary Oil because it smells better for me (I'm just not that keen on coconuts). It's also cheaper and more readily available. But if you ask me which hair oil is better, I'd say both are equally good. 🙂
L'Oréal Paris Elvive Extraordinary Oil retails at AU$19.95 (100ml) and is available at Priceline, leading pharmacies and supermarkets. L'Oréal Professional Mythic Oil retails at AU$38.00 (125ml) and is available exclusively at selected L'Oréal Professional hair salons nationwide.
Have you tried any of these hair oils, or both? If you've tried both, was there any difference between the two for you? If you haven't tried any hair oils before, is there any you're keen on checking out?